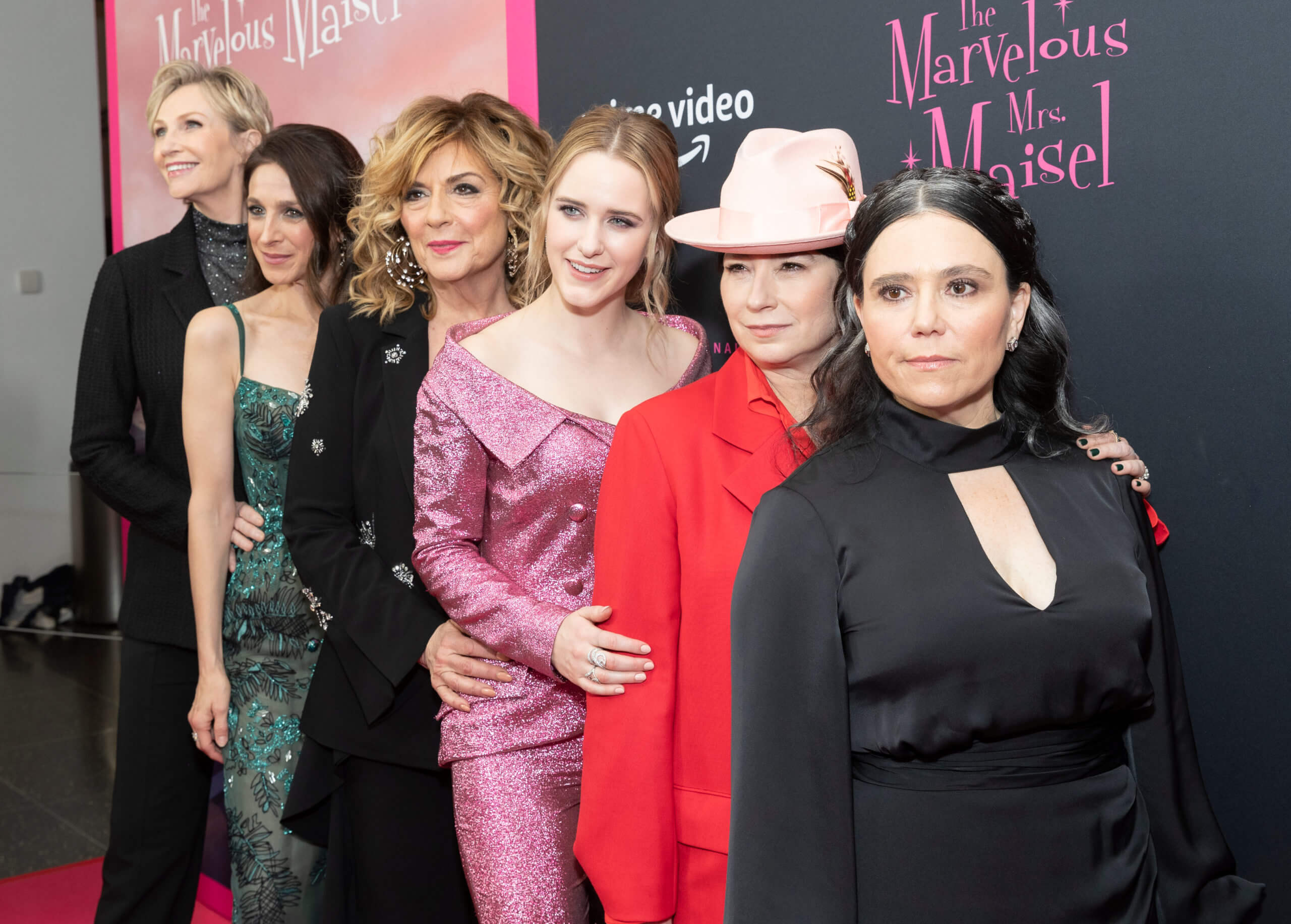 Five-time Artios winner Cindy Tolan is known for casting films such as Straight Outta Compton, If Beale Street Could Talk, as well as Steven Spielberg's upcoming West Side Story. In an Awards Daily interview, the New York-based casting director discussed her Emmy Award-winning work on The Marvelous Mrs. Maisel and shared what she believes every actor should know about the casting process.
Being that Amy Sherman-Palladino and Dan Palladino's Amazon Video comedy The Marvelous Mrs. Maisel has won so many awards, it's clear that Tolan's casting decisions have been clearly spot-on. The comedy follows a mid-century Jewish housewife, "Midge" Maisel who pursues a career as a standup comic in the male-dominated world of comedy after her husband leaves her. 
Indeed, not only did the series win both a Golden Globe and an Emmy, but lead actress Rachel Brosnahan's charming and iconic performance as Midge was met with an Emmy as well as two Golden Globes for best actress in a television series musical or comedy. Likewise, Alex Borstein, who portrays Susie Myerson, Midge's manager, won two Emmys for her supporting role. And Tony Shalhoub who portrays Abe Weissman won an Emmy for his supporting role. 
The show's quick pacing mixed with a good dose of humor presented a challenge for casting.  Tolan found herself needing to work with the actors to check off all the requirements, being the series is "fast, it's funny, it's real, but it's rooted in reality and truth. It has to move very fast." She added, "It doesn't need to just be fast; you need to be able to hit what you are saying and understand it in order to land the joke … They have to be articulate. You can't be mealy mouthed in any way."
While some actors have been trained to articulate in such a distinct manner, it's not a skill that comes natural to most performers. Tolan explains, "It's a technique and it's developed. You can't just do it. It's enunciation, and it's something that actors are trained for. There are those actors who can just do it, though."
Tolan was among the casting directors who cast the first season, but she cast seasons two and three alone. Although season four was greenlit, filming has been postponed due to the pandemic. 
When asked if there is something that she wishes actors knew about the casting process before coming in for auditions, Tolan replied:
"I always say this—and actors never believe me—there are so many things out of your control that determine if you have the job or not. So many things that you couldn't do better. Even if it was the best audition of your life, and you do it so well. Acknowledge that you had a great audition and then walk away. Approach the audition as an opportunity to do work instead of getting a job … Try to have an artistic moment with another artist—in this case, a casting director. If you're going to come into my office and you have an opportunity to do some work, you are going to get an adjustment. The thing is we want to cast the role as quickly as you want to book the role. It only behooves me to make adjustments so we can do it together."
Tolan wants actors to feel good about their auditions, and not be second-guessing themselves, wondering if they should have tried the material in another way. And she reminds performers that their auditions are investments for a potential role in the future—a role for which they are better suited. 
As the casting industry has shifted to self-taped and webcam auditions these days, Tolan feels for actors who are suddenly put in the position of needing to learn the skills of a lighting and sound designer, cinematographer, and director. So she encourages actors to focus their efforts on their acting and not get caught up feeling the need to spend exorbitant amounts of money to tape their auditions. Most of all, she advises actors to enter the audition room prepared and to love what they're doing.