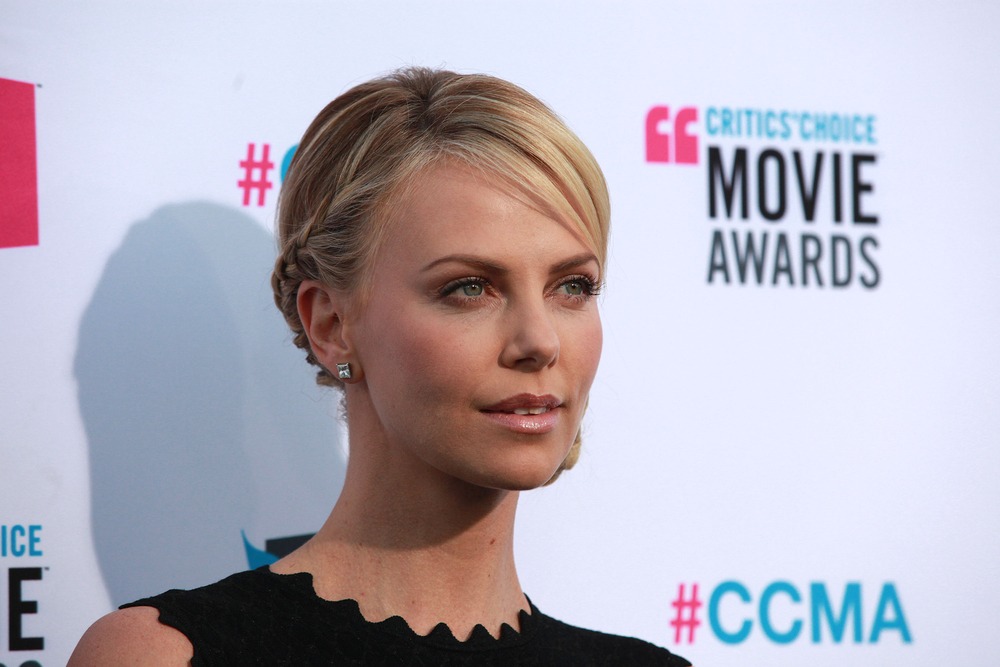 For anyone who's seen Charlize Theron in the 2017 action thriller Atomic Blonde, it's quite evident the Academy Award-winning actress is a tremendously capable physical heroine with an impressive martial arts skillset. The fight scenes, many of which were filmed in one take, rival some of the best in the genre including John Wick, Kill Bill, and The Matrix. Two years earlier, Charlize flexed her badassness in another mind-bending action extravaganza, George Miller's Mad Max: Fury Road. To even attempt the dangerous stunts these films require and to pull them off with a measure of verisimilitude, Charlize had to undertake rigorous fitness routines as well as train in extreme combat sports. According to IMDb,  "For 'Atomic Blonde,' Charlize had eight personal trainers to help her master her intensely physical performance. She also trained with Keanu Reeves who was preparing for 'John Wick.'"
And now Ms. Theron takes on another physically challenging action role in Netflix's Old Guard as Andy, an immortal warrior who leads a team of ancient mercenaries as they battle evil for thousands of years. Being Andy can purportedly fight in a variety of styles and disciplines, Charlize had to train in ancient and modern fighting techniques—Judo, Danbe, Aikido, Savate, Boxing, Silat, Arnis, Kali, May Thais, Krav Maga, Kempo, Pankration, Kickboxing, Jang Soo Do, Kendo, Kajukenbo, Wushu, and Kung Fu. Wow! The girl has been hard at work!
And for anyone who's seen the UFC's former Women's strawweight champion Rose Namajunas perform, it's quite clear that girl can fight—for real! For MMA aficionados, Rose's fighting style is something special to behold. She moves with fluid ease and hits with power and precision. "Thug Rose" is as comfortable knocking an opponent out cold on the feet, as she is securing a submission on the ground. The Milwaukee, Wisconsin native fights in many different disciplines; she's a brown belt in Brazilian Jiu Jitsu, a black belt in Karate, a black belt in Taekwondo, she's a kick boxer, Muay Thai stylist, and freestyle wrestler, and more. She sports a buzz cut and is known for her calm under pressure and her kind and gentle demeanor. 
So, it's no wonder the great Charlize Theron is a huge fan of the one and only "Thuggish Rose!" In the attached video, Charlize and Rose are interviewed by UFC Correspondent Megan Olivi, and the love fest is on! Charlize is clearly excited and honored to be in Rose's company; indeed, she seems almost giddy. Due to her demanding physical roles and endless fight scenes, Theron has trained in mixed martial arts for many years, and she's become a regular at UFC events all over the world.
"My career started as a ballerina," she says. "So, I think there's a lot of similarities with martial arts and classical ballet. The discipline and the hours you have to put in, you have to put your head down and do the work." With that kind of mindset, it's no wonder the Atomic Blonde is such an accomplished actress and producer.
And Rose, who always seems so sweet and lovely (It's actually hard to comprehend how violent she is in the octagon) sees a real similarity between fighting and dancing as well. "Mixed martial arts is so unique because there's so many different elements combined into one," she says. "Not just the sport, but also, I do feel like it's an art form." To which Charlize responds, "I completely agree with you, Rose. MMA is an art form and deserves all the respect that other art forms get—if not more."
Rose Namajunas is fighting at UFC 251 on Fight Island in Abu Dhabi versus the former Brazilian strawweight champion Jessica Andrade. It is a pay per view event taking place on July 11th, and you can bet your bottom dollar Charlize Theron will be rooting for her new friend, Thug Rose.
For her part, Theron is currently promoting her Netflix action thriller The Old Guard, which is ranked number one on the Netflix top ten. 
Want to get your acting career started? Sign up or login to Casting Frontier and start auditioning today!
Related articles:
Learning a British Accent
Directors Discuss What It's Like to Work with Joaquin Phoenix
Famous Actors Struggle with Self-Tapes Too