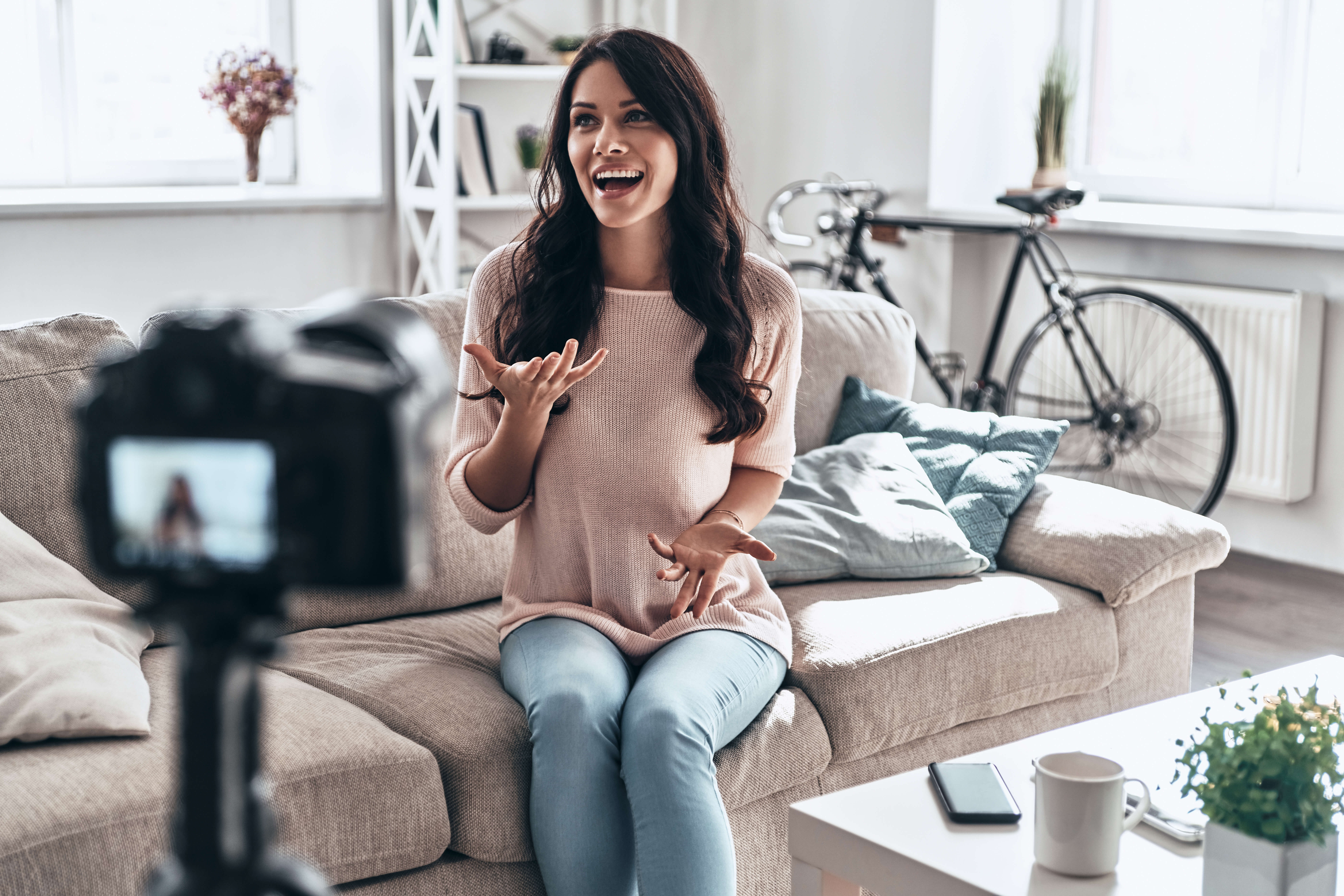 With all the social distancing and self-isolation occurring these days, many people are forgoing their old makeup routines and enjoying the chance to go sans warpaint. Selma Hayek, for example, recently told Barefaced Beauties, "My favorite days are the days that you're not wearing makeup, you're not looking in the mirror because you're not thinking about how you look. You're just present and you're just doing your thing. And this is the best thing about not wearing makeup, when you're not thinking 'How do I look without makeup?' or 'I forgot to put [on] makeup.' Where you're just living life, and this is not your priority."
On the other hand, with so many people stuck at home, some are enjoying "me time," scouring the internet for new ways to apply makeup, experiment with different colors and products along with other self-care regimens. Still, some individuals have made a point to maintain their makeup routines in an attempt to bring a sense of normalcy to this most unusual time in history.
But whether you're taking a break from wearing makeup these days or not, as an actor, you always need to be ready to audition in a moment's notice. And that means looking professional and well-groomed for a self-tape or virtual audition. Casting professionals count on actors to look like their most recent headshots; that is, to look like their authentic selves on a good day with an emphasis on being natural.
With that in mind, here are some camera-friendly makeup tips for self-tapes and virtual auditions.
Cleanse and moisturize
To look your best, wearing makeup starts with good skincare habits. That includes daily cleansing and moisturizing, healthy eating and exercise routines as well as getting ample sleep. A healthy complexion is an especially important asset for actors as their faces and expressions are so keenly observed by audiences.
Primer
About 20 minutes after moisturizing, apply a matte primer. The primer helps to reduce shine, minimizes fine lines, and will make your foundation stay on longer. 
Foundation
If you choose to use foundation, the general rule is to stick with natural colors that match your complexion. It's easy to make the mistake of going too dark on the foundation since people tend to get more sun on their faces than on their necks; but, experts suggest going for a tone that more closely matches the neck to prevent the appearance of a dark face atop a light neck. However, another way to resolve a mismatched face/neck coloring is to simply use a little matte bronzer on your neck. Also, to attain a natural look, it helps to use products with lighter coverage to avoid a thick, cakey effect on camera. 
Concealer and Powder
Apply concealer to cover any blemishes or discolorations, particularly under the eyes. And when setting powder, use a light touch; that is, tap the excess powder off the brush before applying to the T-zone, as too much powder can appear heavy on camera. You may want to try using a patting motion with the brush when powdering to prevent streaking the foundation. The no-pigment Blot Powder by MAC is effective at reducing shine, or you can try blotting paper. 
Contour and Blush
Contour powder is an option as it helps to give a more three-dimensional appearance to an actor's face when on camera. Performers can use a matte bronzer just under the cheekbones and slightly rounding the brush upward, rather than downward which risks creating a sullen appearance. Then take the brush and apply a little more of the bronzer under the jawline to more distinctly define the jaw. Apply a warm and natural shade of blush to the apples of the cheeks.
Eyes
If applying various shades of eye shadow, take the time to blend the colors, avoiding clear dividing lines that appear unnatural. In general, matte finishes are more flattering on camera. Wear mascara to draw attention to the eyes, and you can curl your lashes. False eyelashes, if you don't usually wear them, are not something you need to wear during an audition. Go with a natural overall look unless you've been asked to look like your character.
Lips
It helps to apply lip balm every night before bed to keep your lips hydrated. Regarding lipstick, enhance your natural lip color and, again, look like your headshot unless asked to come made up like your character. Avoid shimmer; however, a little gloss can be acceptable.
If you're feeling uncertain about the way things are coming along, take photos to see if your makeup job is on the right track. Play around and have fun with it!