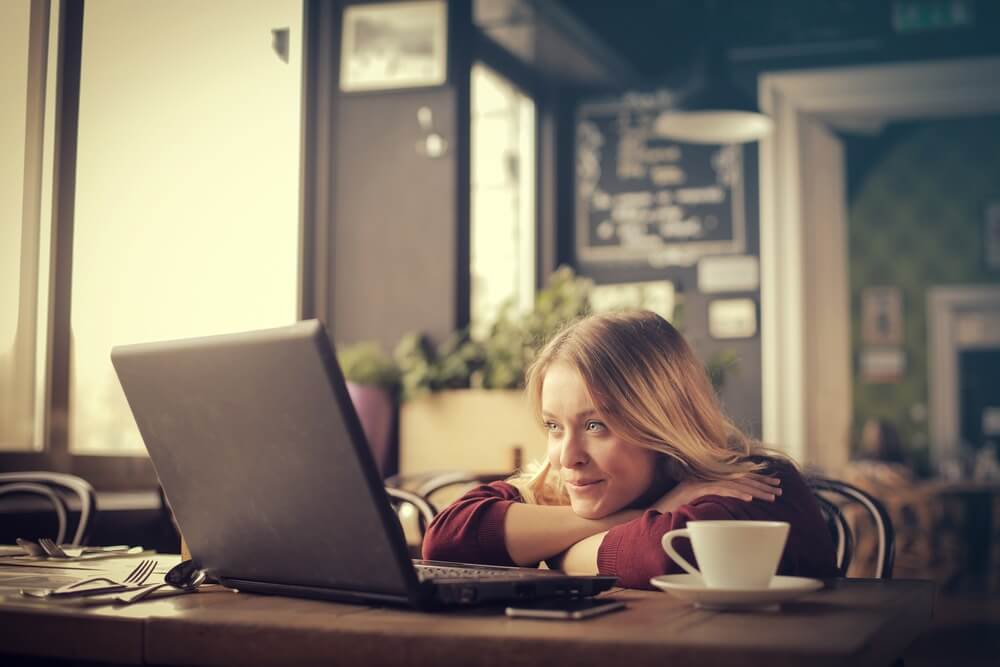 Have you ever pictured yourself playing a leading role or ever wondered how those on-screen personalities snagged their first big break? Here's a hint: It wasn't all about good looks or raw talent.
Having spent years working on productions both large and small, I can tell you that one of the most essential parts of landing a role involves an incredible acting demo reel. For actors, demo reels can be the pivotal difference between waiting for a callback and snagging the role of your dreams.
However, the problem many up-and-coming actors run into is the issue of budget. The good news is that with a little bit of extra effort, you can assemble an incredible reel that will clearly represent your talent to the right people without breaking the bank. Let's take a look at some strategies you can use to make this happen.
Why Every Aspiring Actor Needs a Stellar Reel
In the fast-paced world of acting, where thousands are vying for a single role, standing out isn't just crucial; it's everything. And this is precisely where a high-quality, affordable demo reel comes into play.
Think of your demo reel as the highlight reel of your sports career, the portfolio of an artist or the CV of a job applicant. It's not just a collection of your best performances but a tangible representation of your dedication, talent, and potential. A well-crafted demo reel gives casting directors a snapshot of your versatility, allowing them to envision you in diverse roles. Even more importantly, it leads the viewer on a journey that brings them to the inevitable conclusion that you are the ideal candidate for the role.
But why the emphasis on "affordable" and "high-quality" together? The truth is, as budding actors, not everyone has the luxury of a hefty budget. However, quality shouldn't be compromised because of financial constraints. With the right approach, even an actor on a shoestring budget can create a reel that rivals those with more resources. You just need to get creative.
Furthermore, in the age of digital media, where casting directors might receive hundreds of reels a day, yours needs to grab their attention within the first few seconds. When tailored right, with the perfect blend of emotive scenes, technical quality, and a reflection of your unique personality, your demo reel transforms into your magnum opus—a piece so impactful that casting directors simply can't scroll past it.
Pro Tip: High-quality footage and editing are not a band-aid for a poor product. Creativity, skillset and the quality of your demo reel are all equally important. Remember, casting directors are the most skilled at looking past glossy footage to see what lies beneath. You'll want to make sure what you demonstrate has the strength to stand on its own.
What Do Casting Directors Hunt for in a Reel?
Countless blogs try to dissect what casting directors are looking for into tiny little pieces. The truth is, it depends. Every production team and casting director has their own set of priorities. However, there are a few key aspects that are virtually universal.
First, it's about authenticity. Casting directors crave genuine emotion, a reel that prioritizes your strongest scenes and above all, a demonstration of versatility in a short span. No matter the role, your reel should represent a true commitment to every role you undertake.
The second is a transferable skillset. If you're developing a reel on a budget, you'll need to be very selective about what you feature. Stick with scenes that help demonstrate aspects of your range that could be easily applied to a wide variety of roles. Depending on the number of people auditioning, your reel will only get a few seconds to a couple of minutes at most. Make them resonate.
And remember, a professional sheen is a must, even if you're working on a tight budget.
Gathering Footage Without the Hollywood Budget
This leads us to the next question, which is: How do I get footage for a demo reel, especially with little to no experience?
Start with past performances or student films. While this is a good place to start, you'll want to replace this footage as soon as possible. As you progress to larger productions, nothing screams amateur louder than grainy footage taken from across the room.
Pro Tip: With a little extra effort, you can leverage these performances into high-quality footage that can take you much farther. Chances are that other actors on the production are also looking for quality demo reel material. Split the cost of a high-quality camera and an operator for one of your shows. If you have a local college with a media department, you might be able to convince some film students to do it for you. They'll likely be able to use the school's much nicer cameras and equipment, which can save you even more.
Partner with local filmmakers or student filmmakers. This collaboration can provide you both with valuable content. Local filmmakers may be open to working with you in exchange for referrals for additional work with other actors. Film is increasingly competitive, and videographers are always looking for additional services they can turn into income streams.
Paying clients are always better. If you have some fellow actors who need content, you might be able to negotiate a group rate or split the cost of booking a videographer for the day.
This can be a great way to get into shooting original content, whether it be heartfelt monologues for demo reels or captivating short scenes.
Film with your own camera or cell phone. Consumer-grade cameras are much better than they were a few years ago. The fact that some filmmakers are using their iPhones to film certain scenes is a testament to this. However, you'll need to make sure the lighting and audio are on point. There are tons of online resources that will show you how to properly light yourself with a couple of lights or just a window.
Crafting the Perfect Reel: Editing on a Dime
The reel's brilliance isn't just in the performance; it's in the presentation. Seek out free or cost-effective video editing software for that polished look. Free solutions like Capcut have made it easier than ever for the budget editor. Smooth transitions, impeccable audio, and a concise runtime can make your reel stand out. And don't forget a short introduction—your name, a smile and contact details—for those eager casting directors.
Pro Tip: Do not skimp on the audio. Professional productions never use on-board mics, and neither should you if you want to be taken seriously. Thankfully, this doesn't have to be an expensive thing to accomplish. There are tons of well-reviewed, inexpensive Lavalier and shotgun options online that can get the job done.
Evaluating Your Masterpiece without the Hefty Price Tag
It's time for the critique. The best demo reels I've ever seen have been the result of constant refinement and improvement. Here are some keys to keep in mind when doing a self-review and audit of your reel:
Play your reel with the sound off. This will let you focus on the details of your visual performance. Pay attention to your facial expressions, what your eyes are doing and your body movements. Unless you are doing it on purpose, cut or reshoot scenes that seem "tight" or "nervous."
Play your reel with the video off. Turning off your video can amplify your ability to listen to the nuances of vocal performance.
Doing these two simple things is the quickest way to weed out your weaker performances and replace them with stronger ones.
Engage with your peers, and local acting communities, or join workshops. If you really want your demo reel to sizzle, you're going to need to let it out into the wild. It's time to get other people to weigh in on your performance. Invite unbiased, unfiltered feedback from trusted friends, fellow actors, and directors. Utilize online platforms to get more eyes.
Optimize Your Reel
Adjust your reel, focusing on casting director preferences, to ensure it's nothing short of perfection before submitting it for different productions. This is easy to accomplish by clearly reading the details of the casting call.
Lights, Camera, Action: Sharing Your Reel
How do you make a professional acting reel known to the world? Share it on platforms frequented by casting directors. Regularly refresh your content and ensure it's easily accessible. And in this digital age, don't underestimate the power of social media and networking events.
Final Thoughts
A well-curated, budget-friendly reel can be your shining moment and help you land the roles you are aiming for. But remember, as vital as that reel is, so are ongoing learning, adaptability, and networking. The entertainment arena is ever-evolving, and with a dynamic reel in your arsenal, you'll be able to differentiate yourself in a rapidly growing landscape.
With these demo reel tips in your back pocket, take that leap of faith, step into the spotlight and let your reel be your most influential advocate.
Casting Frontier offers a world of resources and opportunities for aspiring actors. Upgrade your membership or join today!
You may also like:
---
Written by David Fang