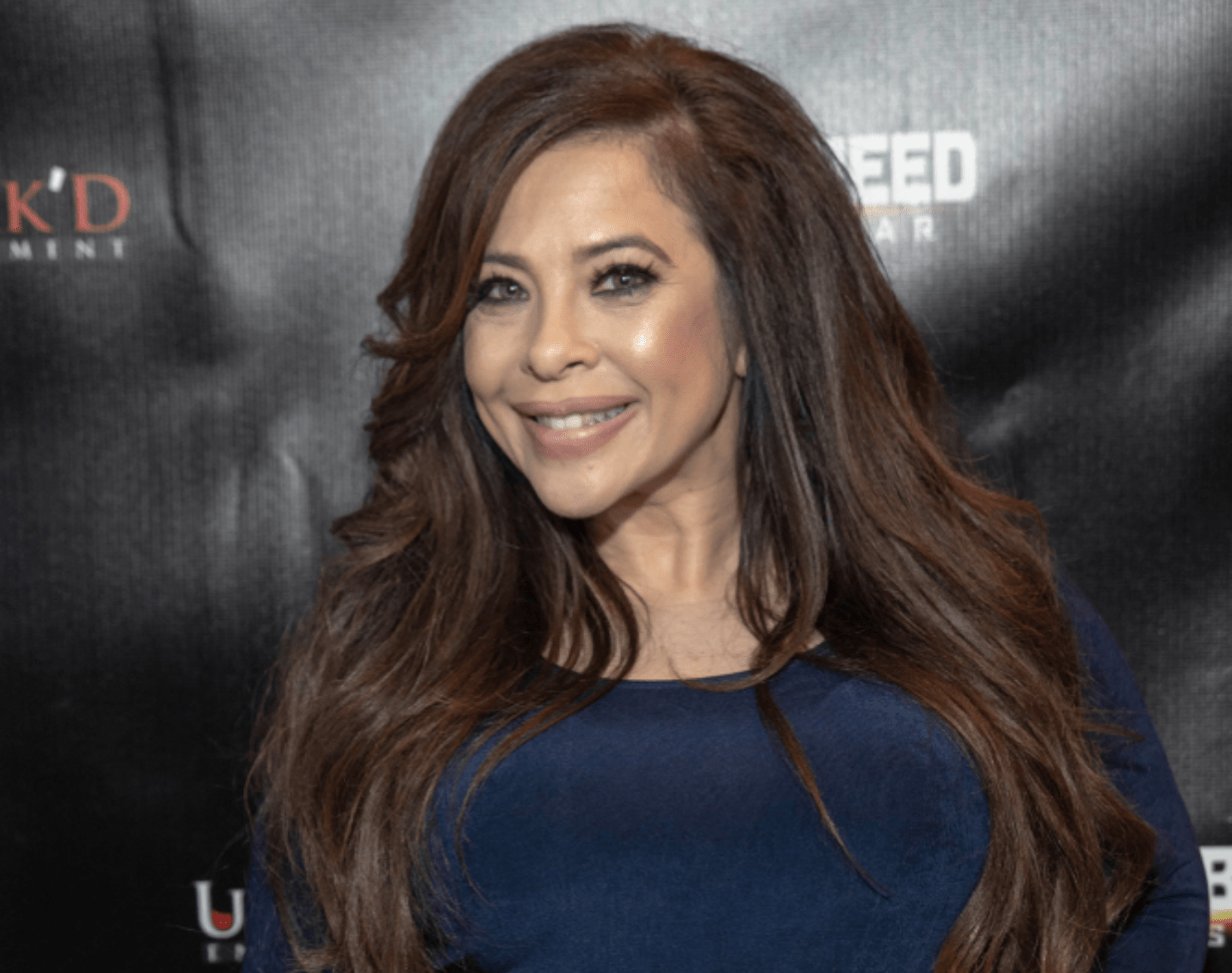 Actress Brooke Lewis Bellas shares 20+ years of show business experience with us. 
One of the biggest takeaways from this interview is Brooke's advice to have health insurance. As we all know, being unable to work due to sickness is one of the scariest fears out there. Since we are technically contractors who only get paid when working, it benefits us to keep up with our health.
For those of you who are union members, and even if you're not, Brooke Lewis Bellas tells us why it's important to have a gig that offers you health insurance.
P.S. Readers – this interview with Brooke is filled with such great advice and stories that will help you and energize you on your acting career path. Be sure to soak in everything Brooke Lewis Bellas has to offer!
You're in the Amazon Prime drama The Mourning as an actor AND a co-producer. What were your daily chores for the film?
This is such a wonderful question, as I feel more and more actors are creating their own content, and it is pertinent for them to understand what really goes into producing while acting in a project. I launched Philly Chick Pictures many years ago, so I had the power to create and negotiate roles for myself as an actress. I want to clarify for the readers that there is also a huge difference in the chores and responsibilities that I have to deliver when I am producing a project that my company owns or a project where I am a full Producer or Executive Producer versus when I am hired to work as a Co-producer on another producer's project. Simply put, a Co-producer works under/with the Producers and/or Executive Producers, and often assists with finances, casting, day-to-day production, and other ongoing production duties. On The Mourning, specifically, I worked under our Director, Marc Clebanoff, and Producer, Michael Rene Walton, and my duties ranged from raising a small amount of film financing to post-production, publicity, and distribution. I was first offered the role that Marc and Michael had written for me, then I jumped on as a Co-producer. This tends to be the trend for me, as I am only motivated to produce projects that I am acting in, and that inspire me in some way! There is so much work and time (sometimes many years!) that goes into "real" professional producing, I have to love the project and team to help bring it to fruition. I have been fortunate to work with Directors like Clebanoff who understand that I will work my butt off as a producer, but when it comes to the days I am needed to act in scenes, I need the freedom and support to be Brooke Lewis Bellas the Actress! This is more important than anyone can imagine, as I have produced projects where I was so distracted or stressed with producing that I allowed it to affect my acting performance, and that can be a detriment to an acting career! The Mourning is genuinely one of my most memorable indie film experiences of my acting and producing career. This production team is one I had previously acted within films titled Gerald and Break, so I knew it would be a quality project. We filmed for a month in Holland, Michigan, the hometown of Michael Rene Walton. I absolutely loved my supporting role of loud-mouth Lisa "Assface", and getting to work opposite seasoned, talented actors! Since I am also a Co-producer on The Mourning, please indulge me for a moment:
Odyssey Motion Pictures released Drama/Mystery/Sci-fi/Romance on Amazon Prime and Tubi TV. Directed by Marc Clebanoff, The Mourning stars Michael Rene Walton (20 Ft Below: The Darkness Descending), Louis Mandylor (My Big Fat Greek Wedding), Dominique Swain (Lolita), Sally McDonald (Crushed), Larry Hankin (Home Alone), Peter Dobson (Frighteners), Kinga Phillips (6 Ways to Sundown), Brooke Lewis Bellas (Sinatra Club), Frank Krueger (No Clean Break), and Bob Spillman (White Mule). Produced by Marc Clebanoff, Michael Rene Walton, and Pepe Lobo. Co-producers Nadeem Soumah, Anoop Rangi, and Brooke Lewis Bellas. Cinematography by Nadeem Soumah. Written by Marc Clebanoff and Michael Rene Walton.
Synopsis: Aaron returns to his small Middle America hometown, inexplicably, not having aged a day since his mysterious disappearance in Desert Storm 20 years prior. Initially unable to speak, Aaron must come to terms with the losses and evolution of his loved ones in his absence. Concurrently, Aaron's loved ones must come to terms with the reappearance of the boy who they grieved over and let go years prior. As Aaron begins to assimilate himself back into the lives of his family, his best friend, and his long-lost lover, it is slowly revealed that Aaron's homecoming is not permanent. A conspiracy theorist and a mysterious angelic figure, both stalking Aaron, build toward a finale in which Aaron must tie up loose ends before disappearing again forever.
You have so many great projects! Do you ever feel overwhelmed?
Casting Frontier, thank you for describing my projects as "great"… I commit to doing the best I can with what I have (including varied budgets!) and I treat each one with the same amount of TLC! "Do I ever feel overwhelmed?"… more often than not! I am an absolute workaholic and perfectionist, so I often feel stressed and anxious. I think it is important for other actors to know they are not alone in their feelings! Unless you are in the industry, I do not think you could ever comprehend the amount of blood, sweat, and tears we creatives go through constantly (right, Actors?). I do not think most people understand the time and money it takes to sustain an acting career on a professional level, from classes to headshots to the importance of hiring a publicist (Katz PR) when you reach a certain level. I am not sure I ever keep "calm". I do my best and my strategies are… Be Fearless and Balance! I think balance is so important, and I will be the first to admit that I am a hypocrite when it comes to balance and I need to balance more in my own everyday life. I want to work a little less and have a little more fun! I strongly believe in moderation and I think, in order to have the healthiest mind and body each one of us can have, we have to put equal work into our mental health, physical health, and spiritual health. Find balance, whatever that means to you because as I stated in one of my published books, Coaching From A Professed Hot Mess, we are all "perfectly imperfect" just the way we are! As for the former… Be Fearless, we want to take courageous steps on our career path each day, stay true to our goals and dreams, and, even when we are facing fears, DO IT ANYWAY!

You were born in Philadelphia, spent summers down the Jersey shore (Have you spent any time in Asbury Park?) and now you're in Los Angeles. LA is so different from Philly. Was there an adjustment period to get used to West Coast living? What advantages or disadvantages did you have when making the move?

I love Asbury Park… I mean, "Greetings from Asbury Park, N.J.," to quote The Boss, Springsteen! Yes, my heart is ½ Jersey Girl! Ya know, I always say, "You can take the girl out of Philly/Jersey/New York, but you can't take the Philly/Jersey/New York outta the girl!" There is really so much depth to this question, I will cover it the best I can here, and I  want to share specifics for your readers that may help them make these choices in the future. As you and the readers know, I started my acting career in Philadelphia, New Jersey and New York. I was very blessed to make a nice living acting in New York right out of college and to book Tony n' Tina's Wedding Off-Broadway on an Actors' Equity Association contract, then to sign with top-tier agents right away (Actors, we are our brand and commodity, and reps want to sign people who will eventually bring them money!). Because I was young and a proven acting "money maker" in New York, I had a lot of opportunities there. When many of my friends in the entertainment industry started to migrate to Los Angeles to give it a shot there, I waited until I knew it was right for me in my heart. I made sure that I had all my actress "ducks in a row" before making the move, including signing with agents in Hollywood. So, although it was incredibly challenging to leave my entire family and so many of my best friends and acting memories back east, I was actually very fortunate to make the move by myself across the country, yet land in La La Land with a large group of close friends and business associates from college to my acting career in New York City. I stress this because I feel it is so important for actors who are thinking about making the move to make sure you have a stable of people and resources you can rely on in Hollywood or it can be a very confusing journey and experience. That being said, and with all my "ducks in a row", it was a huge eye-opening experience moving to Hollywood and learning that all my years of AEA union theater and raw artsy indie films from New York City that hit the film festival circuit, truly meant very little to the Hollywood television town and industry. So, career-wise, it was very challenging for me when I made the move and I had been sort of a "bigger fish in a smaller pond" and now I was a "smaller fish in a ginormous pond" (or, ocean), so it was a real career learning curve for me when I got to Hollywood. In fact, I spent the first five years of living in Los Angeles flying back and forth to New York City to act in, and then produce, projects with my business associates who I had worked with for a few years in New York. Of course, this helped me to make a healthy transition in my career. I also feel, because I am such a Philly/Jersey/New York girl through and through… and, I mean from being ethnic, short, curvy, sassy, big personality to having that "essence" (as I've come to learn from my best acting coaches!), these follow me as both a woman and an actress and there really are so many more roles and opportunities available for my "type" on the East Coast. As far as the culture of Los Angeles, I certainly still miss the East Coast food, restaurants, nightlife, museums, Broadway Theatre… so, I have to get back whenever I can to get my fix. I also think that Hollywood gets a bad rap because all of my best friends that I have been blessed with for 20 years now in Hollywood, who were actually born and raised here, are wonderful people (just a lot more chill!) and I don't think Angelenos get enough credit for that. 
Respectfully, I think it is all the people who flock here from across the world with big dreams, and sometimes illusions and delusions, who create the transient, unsteady culture here in Los Angeles. So, for me, it was really about gravitating toward like-minded people here in Hollywood, and building my Hollywood family, both personally and professionally, around that. I know the industry has changed drastically in the last 20 years, but because my dream and goal has always been television, Hollywood was the mecca, until now. Now, our readers here know that there are television and streaming series being shot everywhere from Atlanta to Alaska, so the culture of our industry has changed/grown exponentially. I will circle back to the beginning of my answer… I am such a soft mushball inside, but after 20 years, and it could be 50 years, I will always have the essence of a tough, sassy, East Coast, Philly Chick! Hollywood is definitely my home now, and I fancy myself a "Hollywood Glam Gal" and I wouldn't trade it for anything! Had I not moved here, I would not have met my incredible husband and all of the incredible people in my life and career! But, as much as I would call this home and say I am absolutely used to LA now, I miss the East Coast terribly, especially New York City and there will always be a piece of my heart from Brotherly Love to The Big Apple!
You've won over 80 prestigious awards and accolades, most recently Best Supporting Actress in a TV Series at the Northern Virginia International Film Festival. How important is it for your career to win awards?
Thank you for acknowledging my many awards and I want the readers to know how important it is for me to stay humble regardless! Winning these awards has been an interesting concept and experience. I think it is important to keep it in perspective and not allow our egos to get in the way. We want to remember that we all rise and fall. Naturally, it is an incredible honor, especially when I know how unbelievably hard I have worked, and sacrificed, to have any "success" I have (Actors, remember success is all relative!). So when the accolades and awards come, it is very special because I may not be starring in the television series of my dreams at this moment, and any creative knows that the jobs in the industry ebb and flow, and sometimes it really ebbs, but those are the moments that I step back, and I step into gratitude, and I look around at my office walls and my beautiful trophy case, and I see the awards I have received, and it is an indication and validation for me to keep moving forward, no matter what it takes! In some way, this gives me the confidence to know I am doing something "right" and to keep on pursuing my craft and dream. As far as casting, we actors get so caught up in "what things look like" from awards to IMDb to social media, and I know this to be true, from experience working with big Hollywood casting directors to what I believe in my heart… on truly professional projects, casting cares more about if we are right for the role than any awards or followers. I think the awards are simply the "icing on the cake" that shows casting we have had some success doing quality work! That said, Oscars, Emmys, and Golden Globes… a different conversation for our future interview one day!
Let's talk horror. Begin.
Love it! This is horrific! So, I was a Fangirl!!! I grew up watching what I call the "old school horror greats," like the "original" Friday The 13th, Halloween, and Prom Night marathons on TV. I loved being scared! When I was very young, I must have secretly watched the original Dracula, because I had fantasies of Dracula. That must be where my Vampire obsession began! On a more serious and personal note, I am very intuitive and sensitive to energy and my surroundings since childhood, so I think I was always very drawn toward a sixth sense or different energy in the universe, which made me fall in love with horror, as well. As an Actress, I have had such an unusual career trajectory! I started my professional career performing in regional Actors' Equity Association union musical theater. Then, I graduated to Tony n' Tina's Wedding Off-Broadway in New York City for three years, under an AEA contract, and never in my wildest dreams did I think that I would one day become known as a "Scream Queen". When I acted in and was one of the Executive Producers on, SHOWTIME's Kinky Killers, it opened an incredible door for me. I suddenly had the title "Scream Queen" bestowed upon me. I embraced every moment of it! In fact, to me, "A Scream Queen is a sexy, powerful actress in horror films or television." I felt this incredible honor to have had that title bestowed upon me years ago, and I have embraced it ever since. I began to empower myself as an actress in Hollywood by building a career on this "Scream Queen" title and producing films in the horror, thriller genres with powerful, strong, "imperfect" roles for me to "sink my fangs" into as an actress! It has been empowering to create and act in roles, such as the "killer", "detective", "psychiatrist", etc… that mainstream film and TV may not have ever cast me in! That is EMPOWERING! Most importantly, I LOVE how the horror genre embraces WOMEN of all body types, curves, ages, ethnicities… offers strong roles for women… and, has the most loyal and supportive fans in the world!!!
You also have the web series Red Rooms coming up, which you filmed virtually. What can you tell us about that experience?
Red Rooms has also been such a unique experience! This is another web series/streaming project that was conceived and completed out of "isolation inspiration"! A fun note for trained actors reading this… It was half scripted and half improvised, so we chose to cast Actors who we knew could handle the acting challenge. In 2019, Creator and Director, Joshua Butler, and I shot a proof of concept for our project, which paid homage to his hugely successful film VLOG (2008) from the producers of SAW, which went on to become a hit TV series. When COVID-19 hit Hollywood and we were all in isolation, I called for a production meeting, then suggested we use the footage we shot and attempt to experiment by filming all characters virtually from their homes. Red Rooms stars horror genre film and TV veterans Brooke Lewis Bellas (iMurders), David Alpay (The Vampire Diaries), Susan Lanier (The Hills Have Eyes), Ricky Dean Logan (Freddy's Dead: The Final Nightmare), and Noah Blake (Teen Witch). As an Actress (many actors will attest to this), I do not always get to audition for or act in roles that excite or inspire me. Part of my goal with this project was to incorporate my vision and Josh's concept while offering actors, including myself, the opportunity to choose a character they would be inspired to play, and Josh and I would build around these characters and merge them into Josh's script. I believe this is what attracted our Actors to this artistic, low-budget piece. Josh and I had many discussions around what he would like to direct me in, creating a more mature, emotional, but less "character-ish" part for me to play. In 2019, the topic that was everywhere in the media was the Me Too Movement, including an infamous
Hollywood case, which inspired me to discuss the possibility of me stepping into the "female producer" version and to see where it would take us! I play Leilah Black, a very successful Hollywood Producer who has sexually assaulted male actors in exchange for roles. I will leave your readers with this for now!
You've performed on Broadway and Off-Broadway. Compare the two. Talk about the shows themselves, you can include the direction, any type of audience interaction.
I love Broadway and Off-Broadway so much, we could talk about this for days! Okay, I want to clarify something, as this is something that drives me crazy about people in our industry… I do not appreciate when people exaggerate or make false claims about their resumes (it happens more than you can imagine in Hollywood!), and I am sharing this for Actors to hear, as it is great to embellish and talk ourselves up, but we have to speak the truth. That being said, I have never done an ongoing Broadway musical, but have performed a handful of times on Broadway stages (I will share more toward the end). When I was right out of college and moved to New York City, I saw an ad in Backstage for an audition for Tony n' Tina's Wedding, the 80s Italian comedy, Off-Broadway. Tony n' Tina's Wedding is one of the top two longest-running Off-Broadway Actors' Equity Association shows in history, alongside The Fantasticks, so what an incredible honor it would be to have booked a role in this show! Tony n' Tina's Wedding had not had open auditions inside of six years, as once you got into the show, it was such a fun and loving, crazy dysfunctional family, you never wanted to leave! Plus, who does not want to be a working actor, getting paid well to perform seven shows a week in a Broadway or Off-Broadway show?! After six (yes, I said six!) grueling auditions/callbacks for the producers and director, I was awarded the incredible contract and performed seven shows a week for three years straight. This was one of the most amazing experiences (and, always will be!) in my acting career. I suddenly became a "known acting entity" in New York and it opened every door I could possibly imagine! This show is interactive, so as an Actor, you are literally "on" (in character) the entire production for hours each night… twice on Saturday and Sunday. The show is half scripted and half improved, while you are interacting with the audience. Let me just say this, it was one of the wildes and wacky acting experiences of my career and I am so grateful for this, as it taught me intense improvisational skills and how to think on my toes! Now, back to my Broadway experiences, and this is where I need to clarify again, as I never did an ongoing Broadway show (although, I did have several callbacks for RENT back in the day!). But, what I was blessed to have performed in a handful of times on Broadway were the benefit shows for Broadway Cares Equity Fights AIDS Gypsy of the Year at the famous August Wilson Theatre and the Easter Bonnet shows at the renowned Palace Theatre. 
The Actors' Equity Association would hold auditions and I would sing and dance to be invited into these Broadway benefit shows that supported Broadway Cares Equity Fights AIDS each year to raise money for AIDS research, and our cast of Tony n' Tina's Wedding and I would audition to be cast in the group performances for these Broadway shows. These shows were some of the most incredible memories and times of my life and career, where I still pinch myself thinking about that girl, right out of college, who is singing and dancing at these world-renowned Broadway Theatres where some of the most famous, talented acting Legends have graced the stages and I am there performing on these Broadway stages that are so ginormous, opposite stars like Nathan Lane, Whoopi Goldberg, Sarah Jessica Parker, Matthew Broderick, and the list goes on and on! That was a time in my life and career that almost feels like a dream! So, I would have to say that there is something so incredibly magical and electrical about standing on a Broadway stage with thousands of people watching you… the brilliance of the "bright lights, big city"… nothing compares!
You are a member of the Actors' Equity Association (AEA), as well as SAG-AFTRA. What do these unions do for you?
I am definitely a proponent of unions… although, they, too, fall, fail, and make mistakes! I was incredibly fortunate to earn my Actors' Equity Association points for either performing in, or understudying in, Equity shows throughout college, and right after. Then, as soon as I moved to New York, I booked a few under-fives on the soap opera One Life to Live and was invited into AFTRA, which was not SAG-AFTRA yet, at that time. Then, once I booked Tony n' Tina's Wedding AEA contract, and signed with a top- tier agent, auditions in the film and television world in New York really opened up for me, and I was able to join SAG. That said, I was covered for many years under the most incredible health insurance through the Actors' Equity Association. I have also been fortunate to meet my SAG-AFTRA health insurance coverage several times over the years, and their coverage is quite good, as well. However, in being forthright for Actors reading this, there have also been years where I have not met my SAG-AFTRA health insurance, as I have not met the amount needed to qualify. I have shared how the industry, even when you have had some semblance of success, ebbs, and flows for us Actors and our coverage ebbs and flows with it. I feel so strongly about the necessity for health insurance, and I know many successful actors who have not qualified year to year through any of the unions, so for all the Actors reading this, I implore you to find support or jobs that can cover you with health insurance, or pay you enough to be able to purchase your own, when you hit the ebbs in your acting career.
Why do you idolize Elizabeth Taylor and Mae West?
Ohhhh… how I idolize my two Icons… the late and stunning Elizabeth Taylor and the late and sassy little Mae West!!! These two talented, beautiful (inside and out!), powerful women changed the face of the Hollywood entertainment industry. Even then, when it was a Boys' Club at its best, they had the strength, courage, and tenacity to fight through it and create iconic careers for themselves. Neither of these actresses had it easy in life, nor Hollywood, and they inspire me forever!


You studied acting with acting coaches Anthony Abeson in New York and Tim Phillips in Los Angeles. What were some of the most important takeaways you learned from them? Do you still have acting coaches today?
As an Actress and a human being, I am one of those people who always wants to learn, grow, and be and do better! I am such a student of life, and a huge proponent of studying, crafting, and learning. I am not an Actor who was fortunate (or, talented) enough to attend Juilliard or the American Academy, so I took every quality class I could find in college, from the Walnut Street Theatre school in Philly to Meisner and Strasberg in New York City and I learned that I am not an actress who likes being in a large class. I know there are many people in the industry who would disagree with me, but, personally, I found myself thriving and learn much more about my craft when I took private acting lessons or coaching. So, when I booked Tony n' Tina's Wedding in New York, I was referred to the incomparable Anthony Abeson, as once you became a working actor in New York City, you qualified for his private coaching. He taught me so much of what I needed to learn and grow as an actress, and we did a lot of sensory work and used the magic "As if", etc… Anthony really helped me to build my confidence through our private coaching and helped me with every major audition I had in New York. And, I have such fond memories, as on any given day, I would be walking in for a session and one of the cast members of Saturday Night Live, One Life to Live, or any of the Broadway shows would be exiting as I was entering. In fact, I will never forget the day that the comedic genius, Jim Breuer, stayed after his session with Anthony to help me work on a comedy scene for a TV sitcom audition… it was amazing! Anthony was also an incredible facilitator and introduced me to casting directors and agents in New York. When I arrived in Los  Angeles, it really did take me quite some time to adjust and settle in, especially in my career, as I have shared. I audited a few friends' acting classes and I just did not feel inspired. I searched, and after a few years, was referred to another great… Tim Phillips. I took Tim's workshop and learned about his incredible Sherlock Holmes Method. I knew that a lot of my friends had studied with him in New York and that he was very much a New York stylized acting coach, so he seemed like the perfect fit for me. I did private acting coaching with Tim Phillips for all my big auditions for a few years in Los Angeles, until he recently moved his studio to Atlanta. Tim instilled confidence in me that I still need, after 20+ years in this biz, as I am an admitted insecure Actress who second-guesses her choices and gets stuck in her head! In more recent years, I have been lucky to have some of my veteran star actor friends coach me privately, as well, including the talented Courtney Gains. I have also taken some of the most incredible workshops with some of the most brilliant coaches who teach outside of acting technique coaching, however, I find them to be incredibly educational when it comes to the mind, body, and spirit of acting, which is equally important. I would highly recommend to all of the Actors reading this, to take both the John Dapolito "Acting-Niche" Phenomenon and the Michelle Colt "How to Have the Courage to Let Your Light Shine and Be Seen" Workshop, as both of these mentors taught me such powerful lessons about who I am as a woman and an actress, and have empowered me with their techniques that have only made me better when it comes to the craft.
Anything else you'd like to say?
I always hope to help and inspire young Actors in some way, by sharing advice from my experiences and mistakes I have made along the way! My advice would be that there are NO guarantees in life! We can plan, study, prepare, create, and there are still NO guarantees! I am such a workaholic, planner, and control freak over my own life and career and, so far, nothing has worked out EXACTLY as I had imagined or planned, so I wish I could go back and teach myself how to TRUST THE PROCESS more (cliche, I know!). I wish I would have taken things (and rejections!) a bit less seriously and had more fun with auditions and my career. I am diligently working on this in my adult life and career now! I must share with your Actor readers that when I became a Producer years ago, I learned such beneficial lessons for Actors, including the fact that you can be the most talented Actor in the room… you can give an Oscar-winning audition performance… and you still may not book the role! I have sat on the Producer side many times now and have watched the most brilliant Actors lose a role due to hair color, height, or an actress reminded the Director of his ex-wife! Not kidding! If I knew then…
Always Dream Big!!!
Want to get your acting career started? Sign up or login to Casting Frontier and start auditioning today!
Related articles:
Giancarlo Esposito Reveals His Early Career Struggles
Acting Coach Larry Moss on the Work Actors Should Be Doing Each Day
Daniel Kaluuya Wins the Oscar for Best Supporting Actor
---
Written by Ilana Rapp
Ilana Rapp is a media-savvy Generation Xer with instinctive wit, quick humor and a taste for deep human emotions. As a former (child) actress with Broadway, film and television credits, she is adept at, well, lots of things. She blogged on The Huffington Post and writes entertainment pieces for Casting Networks, Casting Frontier, NYCastings, Mupo Entertainment and New Jersey Stage. She is a huge fan of the television show V. Ask her why her favorite number is 22. Follow Ilana on Twitter @IlanaSpeaks22