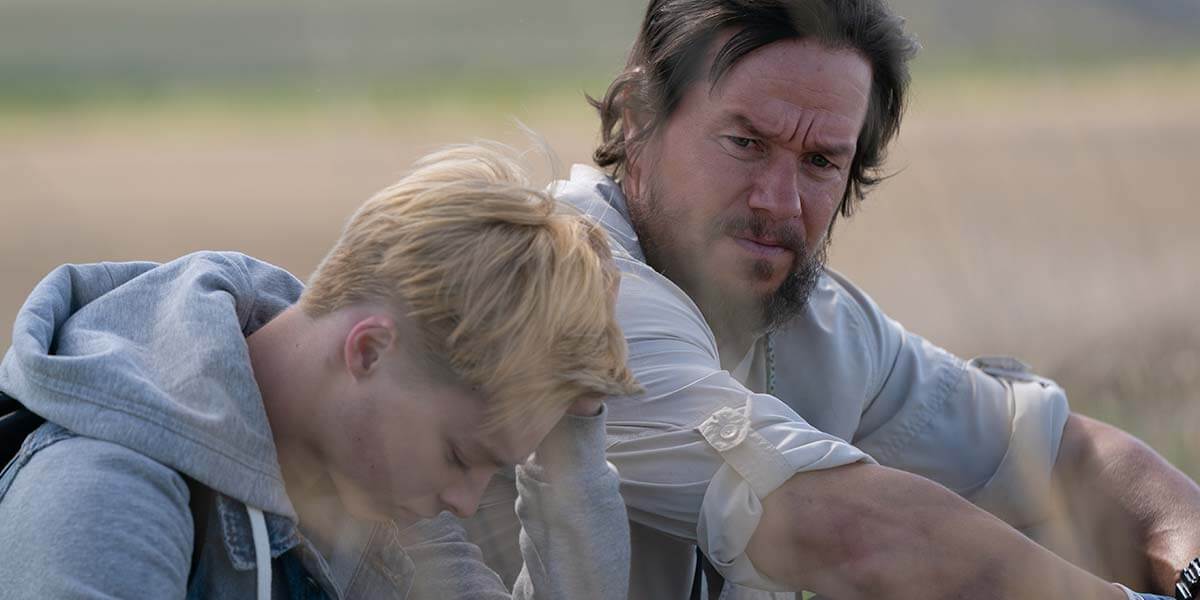 In Joe Bell, actor Reid Miller gives an emotional performance as Jadin Bell, the teenager who committed suicide after being bullied for being gay.
Films that help raise awareness require an actor who is willing to listen, feel, and give the performance of a lifetime. Reid Miller does just that.
You play Jadin Bell in the film Joe Bell opposite Mark Wahlberg and Connie Britton which will be released later in 2021. Tell us about your audition.
I first heard about the role when I was requested to tape for [it] in 2018, which I received a same day callback on! It was exciting, but I didn't hear anything back for a few months, as they were switching directors. Then I received another request to tape in 2019. That led to three in-person meetings with Mark Wahlberg and the director, Reinaldo Marcus Green. Mark offered me the role in person at the end of the third meeting.
I received the full script before my in-person meeting (which was amazing) and I read it multiple times back-to-back, moved to tears every time.I believe I was the first cast other than Mark Wahlberg, followed by Connie Britton and Gary Sinise.
What did you do to make your portrayal of Jadin genuine? 
I did as much research as possible – I had his iPod with his music, his clothes etc. while also trying to find Jadin, who he really was, within myself as best I could. But, I can never really truly understand what he went through, the torment, the loneliness. However, I understand how it feels to feel isolated and misunderstood, and I learned a ton about myself by having the honor of playing him and telling his story.
Did you receive any backlash for portraying this character?
I'm very lucky that I haven't received much, if any criticism on this front, as I believe it's about an honest portrayal of Jadin more than anything.
How important is this movie to LGBTQ+ youth? What's the message this film is trying to get across?
I believe this film is important not only for the LGBTQ+ community but for EVERYONE. This film is about acceptance of all forms, of all life, and what the repercussions of not doing so can be. All life is precious. That is the message to me. That's my message.
At age 13, you really started digging deep into show business. What was the catalyst that made you want to pursue acting as a full-time career? Did you move to California on your own or did your family follow you? 
I've always wanted to be a part of film. The thing that's always captured my imagination is the escapism that film offers. I wanna offer that to audiences around the world and take them on amazing adventures.
And yes, my family came out here as well and has supported me from day one.
You're also a writer and director, with Flikker winning several awards including the Stella Adler Excellence in film Award, and another recent project, Jaeger, which showcases your martial arts skills. Give us some insight as to what you were thinking about when creating these two shorts. Do you have any upcoming shorts in the works? How do you get funding?
Flikker and Jaeger are examples of films I hope to pursue in the future. I love action, drama, thrillers. Films that keep you on the edge of your seat. And absolutely, I have a few projects in the works, one that's called Because We're Finite, a script about three teenagers navigating love, loss, and addiction in a big city. A more mature script that I'm so excited about.
These projects were self-funded! And Jaeger is a micro feature, which was a big and exciting step for me as a writer and director.
You've trained in several styles of martial arts including Karate, Tai Kwon Do, and XMA (recent 'Freestyle' martial art style that incorporates elements of traditional martial arts with gymnastic moves such as flips and somersaults). Most recently, Reid, you've been studying Muay Thai, a hand to hand fight discipline used in MMA (mixed martial arts sometimes referred to as cage fighting). When and why did you become interested in martial arts? 
Martial arts has been a staple in my life since I was eight years old, starting out with Karate/Tae Kwon Do, but I was always more drawn to artistic/spiritual styles of martial arts, such as Shaolin Kung Fu. What drew me to martial arts was the stability and focus it offered. As someone with anxiety, this has given me an outlet to help control my thoughts and emotions.
What do you think of Netflix's Cobra Kai?
Honestly… I haven't seen it! It has great reviews and press, I just haven't gotten around to it quite yet! Long list.
Now that you're 21 years old, you will soon be "aging out" of teenage acting roles. What type of roles do you want to concentrate on as you get older?
I would love to focus on more emotionally complex roles. Like Jadin, roles that require a real change and real focus. I love bringing characters like that to life. And, of course, It's my dream to play a superhero one day.
What advice do you have for young performers who want to be successful in show business, as well as life?
Honestly? Just focus on being patient, being persistent, and knowing what kind of characters you really want to play, and marketing yourself with that in mind. This business is not easy. However, if you're patient and put in the work, all good things come to those who wait.
Reid Miller's Socials:
Instagram: https://www.instagram.com/therealreidmiller/
Website: http://www.thereidmiller.com/
---
Written by Ilana Rapp
Ilana Rapp is a media-savvy Generation Xer with instinctive wit, quick humor and a taste for deep human emotions. As a former (child) actress with Broadway, film and television credits, she is adept at, well, lots of things. She blogged on The Huffington Post and writes entertainment pieces for Casting Networks, Casting Frontier, NYCastings, Mupo Entertainment and New Jersey Stage. She is a huge fan of the television show V. Ask her why her favorite number is 22. Follow Ilana on Twitter @IlanaSpeaks22