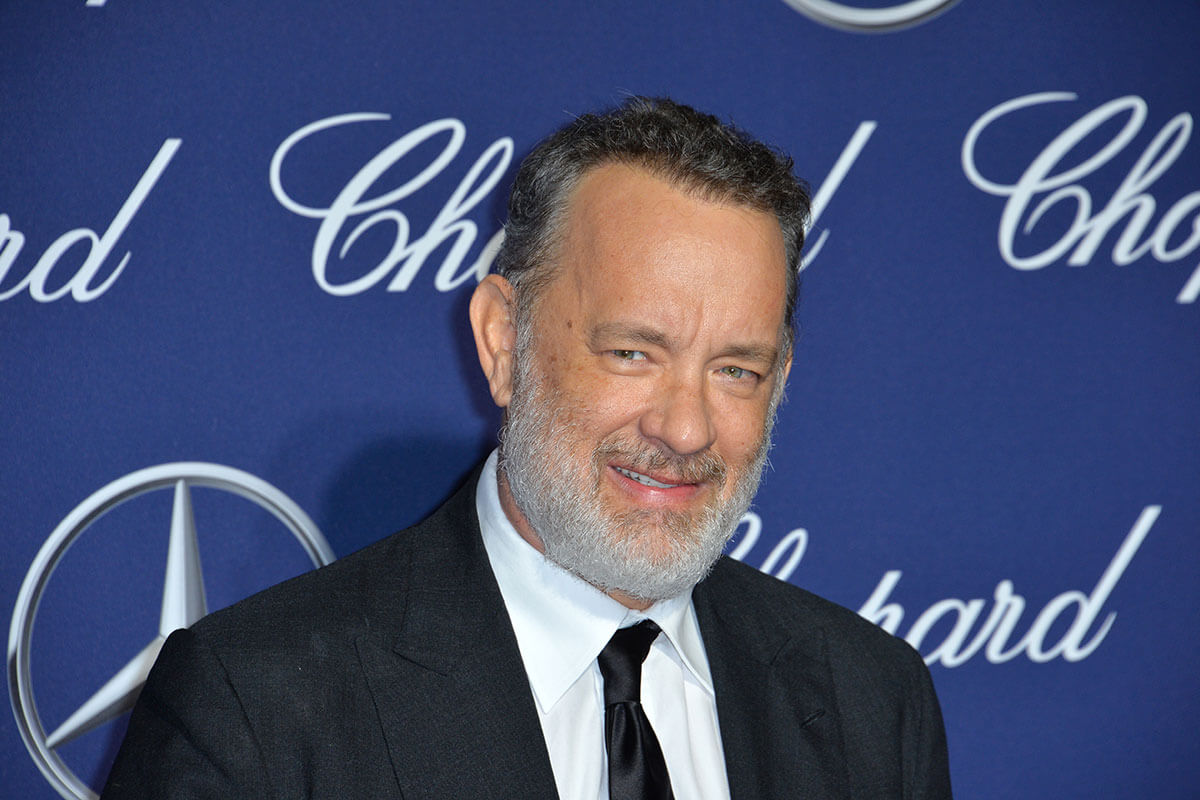 No two actors are alike, nor are their career paths. Robert Downey Jr.'s journey is very different from Morgan Freeman's, which is very different from Meryl Streep's. With so much variation, it becomes clear that there are a number of factors that play a role in the longevity of each actor's career. Here are some elements that can increase the longevity of a performer's career, as explained from acting veterans.
Adapting type over the years
Tom Hanks is among the Hollywood elite known for having a remarkably prolific career spanning decades. The "Finch" star shared an important aspect of his winning career strategy with BAFTA Guru, explaining, "I think about every five years, I went through some sort of process of reexamining where I was in life, you know, as a man as well as an actor and thinking, like, guess what? I'm 36 now, and there's a whole world of movies that I can't make anymore because I can no longer—I don't want to—play the young man who's trying to figure out life. I want to play a man with bitter compromise; I want to play someone who's been through something. So it's a never-ending process, I think, of examining where you are in life as a human being, and then transposing that so it's going to be reflected in your work somehow."
Learning from flops
In early 1989, Hank's "The 'Burbs" was met with negative reviews. One read, "[the film] is as empty as something can be without creating a vacuum." Ouch. But the funnyman refused to allow such critiques to get him down; rather, they served as motivational fuel for his follow-up performance in "Turner & Hooch," which went on to be a box-office hit. "You learn more from the things that don't work out than the things that do. I worked harder on "Turner & Hooch" than I did on 80 percent of the films I made," Hanks said.
On the other hand, Halle Berry learned a different set of lessons from a flop. After winning an Oscar for "Monster's Ball," Berry was urged to pass on "Catwoman." Indeed, the movie went on to be plagued by negative reviews from critics, and it bombed in the box office. Still, Berry sees all the positives that came from the experience. "Everybody around me said, 'Girl, don't do it. It's going to be the death of you, it's going to end your career.' But guess what I did? I followed my intuition, and I did a movie called "Catwoman," and it bombed miserably," the star said at the New York Women in Communication event in 2018. "While it failed to most people, it wasn't a failure for me because I met so many interesting people that I wouldn't have met otherwise, I learned two forms of martial arts, and I learned what not to do in addition to making a s****load of money that changed my life."
Branching out to filmmaking
Reese Witherspoon won an Oscar in 2006 for her stellar performance in "Walk the Line," but then her career hit a few bumps. "I think I was a little bit lost as an artist, not being able to find what I wanted to do, and making choices that I wasn't ultimately very happy with," she told The Independent. Determined to play interesting, dynamic female leads, which she found lacking in Hollywood, Witherspoon launched a production company, Pacific Standard. She purchased the rights to "Gone Girl" by Gillian Flynn and gained valuable experience and acclaim for producing the film of the same name. Shortly thereafter, Reese cast herself as the lead in her follow-up production "Wild," which ended up earning her an Oscar nod.
Living life fully and using those experiences to inform your work
After starring as Batman, there were a dozen or so years when Michael Keaton was seen less frequently on screen, and he lost confidence as a performer. The New York Times magazine interviewed the Pennsylvania native who discussed these slower years, ranging from the late 1990s until his comeback 2014 performance in "Birdman." "So you hear yourself speaking, you're in a scene, and it doesn't necessarily ring true. It's just kind of a sound you're doing that's too familiar. I can't explain it," the actor explains. "I think there was a little overall boredom, but not with the business—bored with me. Then the next level of that is: Are you having any fun, or are you even really any good right now? So you stop, step back and reassess; do some other things."
Keaton found that being busy as a person living his life outside of acting, nurturing his curiosity, and dwelling amongst his breathtaking Montana ranch where he grows hay and raises cattle,  helped him regain balance. "I think you become a better actor if you have a world awareness, if you have experiences, and you hear the way people speak," he says. `
Seeing growing older as a plus
Michael also attributes growing older and gaining years' worth of wisdom along the way as a benefit to his performances. "Not only do the roles get a little different, but your interpretation of them might be more interesting too," he says.
Want to get your acting career started? Sign up or login to Casting Frontier and start auditioning today!
Related articles:
The Advice Casting Directors Gave Actors Early in Their Careers
What Actor Inspired You to Become a Performer?
Amy Hubbard on the Work of a Casting Director