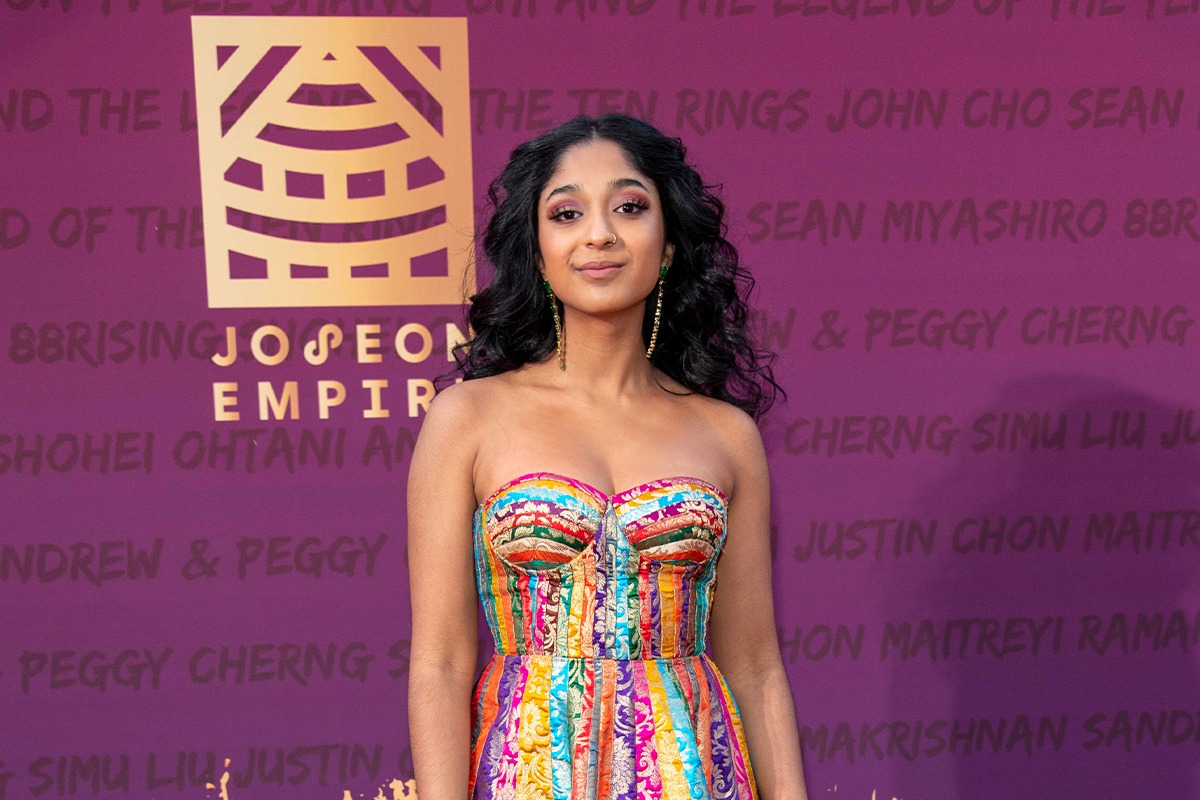 In most instances, actors on stage and screen spend many years cultivating their craft and industry relationships, making sacrifices and going on countless auditions in pursuit of acting work. However, there are some relatively rare instances in which people, by an apparent stroke of fate, find themselves in the spotlight. Here are three actors who seem to have stumbled into a career in acting:
Maitreyi Ramakrishnan
Maitreyi Ramakrishnan landed a starring role in the coming-of-age comedy series "Never Have I Ever," playing the hot-headed high schooler Devi, even though she had no formal acting experience. Ramakrishnan was selected out of 15,000 hopefuls to portray a first-generation Indian-American teenager who resides in the San Fernando Valley. The Canadian-born actress answered a casting call posted on social media by "The Office" producer Mindy Kaling, seeking a 15-18 year old South Asian American female. Ramakrishnan recalls, "My best friend saw it, and she screenshotted it and sent it to me, and we were like, 'Hey, we should do this!'" "And we figured, because [the post] was like to the world, obviously professional people with actual film experience are going to try out. So we're probably not going to get this." Even when she was contacted to send in four more audition tapes, she knew not to get too excited. "I read that email thinking, okay, the standard must have been set low," she remembers. She was shocked to discover she indeed landed the lead role of Devi, especially as her only previous acting experience was acting in a high school play. Turns out, "Never Have I Ever" is a Netflix hit.
Mitchell Slaggert
Mitchell Slaggert was determined to enlist in the U.S. Marines. In fact, the "Sex Lives of College Girls" newcomer comes from a family of servicemen. He told People, "I come from a Southern, structured military family. And when I was in high school, my mentor was getting me up at 4 a.m. to train me to be the next generation of soldier because he was an old Special Forces guy." After graduating from high school, Slaggert enlisted in the Marine Corps, but they wouldn't accept him. "I was unable to join because I lost a kidney in a car accident when I was seven," the Georgia native shared. So he attended college, studying mechanical engineering with the assumption he'd pursue a traditional career path. But two years in, he was scouted to be a model. After some initial hesitation, Slaggert was persuaded to give modeling a shot. It wasn't long before he was modeling for Calvin Klein and was featured on billboards and in magazines. With this new and unexpected fame, the young man figured acting would be an option to pursue next, so he trained in the craft. "I took a step back, and I got a bunch of training. Now, I'm back on the scene," he says, having booked the role of Jackson in season 2 of Mindy Kaling's "The Sex Lives of College Girls."
Danny Trejo
"Machete" actor Danny Trejo never imagined he'd end up acting in Hollywood movies. A child drug addict and criminal, he was in and out of prison for over a decade. During a stint in San Quentin, Trejo became a boxing champ, and he completed a 12-step rehabilitation program, which he attributes to saving his life. After speaking at a Cocaine Anonymous meeting in the mid-80s, he met a young man who later called him from the set of "Runaway Train" asking for emotional support. Once on set, Trejo, with his bonafide tough-guy appearance, was asked to play a prisoner in the background. Of all things, a screenwriter recognized Trejo from doing time with him in San Quentin. Knowing he was a boxer, the screenwriter hired Trejo to train the actors for a boxing match scene. The director was impressed with Trejo's training and offered him the role of the star's boxing opponent, and Trejo has been working as an actor ever since.