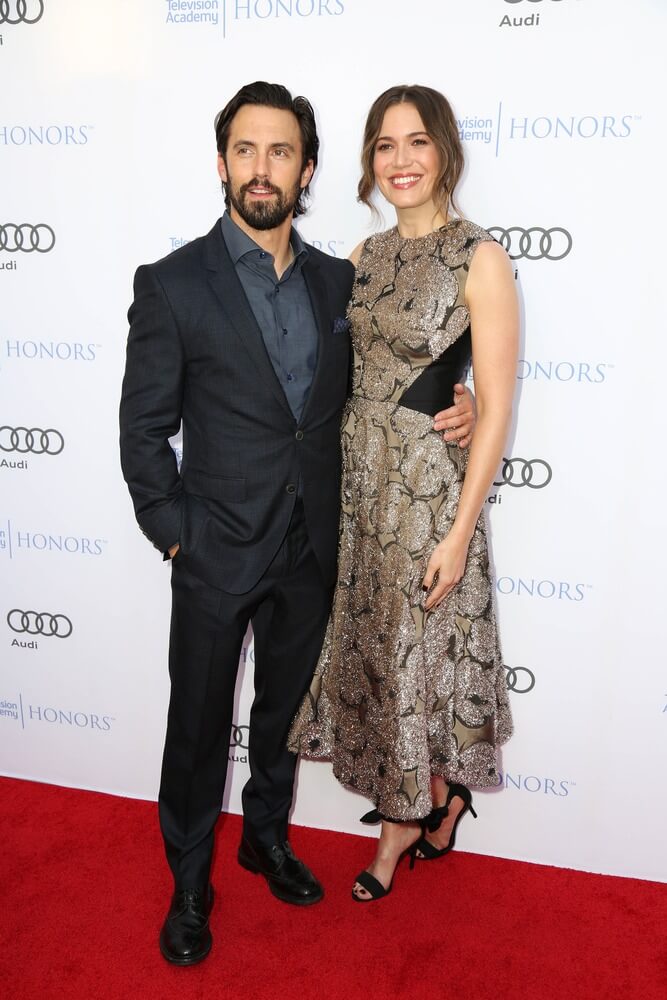 When it comes to trusting a scene partner, there are different levels of certitude. "Trust" can mean simply relying on that person to show up on time, be physically safe with props, and respect your personal boundaries. Beyond that, however, is the trust that centers on creativity—a confidence that your scene partner has your back, and any collaboration between you two will be welcomed and supported, even if your ideas are not ultimately used. In the spirit of play, you feel safe to explore, and unafraid of unusable takes. Being in sync with one another invites compelling takes and the creation of memorable scenes. And the more you invest in one another, the more beneficial it is to yourself and the project overall.
Christina Applegate and Linda Cardellini
Christina Applegate and Linda Cardellini star in the black comedy series Dead to Me, which follows two grieving women who form a powerful friendship during therapy. In real life, the actresses likewise formed a strong bond. "I couldn't have done this shoot if I didn't have you," Applegate told her costar during a Netflix conversation. "I feel right back at you." Cardellini beamed.
The acting duo's creative rhythm became apparent to the show's creator Liz Feldman, and was thus encouraged on-set. "What ended up kind of being our thing was in the first season when Liz realized that Linda and I could just keep talking. You know, like the script was done—we always honor the words, honor what's there—but sometimes the magic would just happen fifteen minutes after, of Linda and I just talking. And so it became sort of our thing," Applegate shared during a SAG-AFTRA Foundation interview.
By the time season 3 came around, "It's always there." Applegate says. "Every scene there's stuff that came from us just talking. And then having such trust. That's one thing that I wanted to say was that your greatest scene partner is someone that you can trust, that is not there for themsel[f], but is there to play ping-pong with you. You can't play ping-pong if the other person isn't as good as you. You know, in the sense of I want you to do well. It's a much more fun game if you get to keep playing ping-pong! You know, who wants to just slam the ball off? You want to play, and you want to feel that you have trust and that you're supported and loved. And that's one thing about Linda—we trusted each other so much and had each other's backs. She is by far one of the most incredible people I've stood in front of in a place where everything went away; there wasn't a crew anymore; there wasn't anyone."
Both actresses' work in "Dead to Me" was met with Emmy nominations.
Milo Ventimiglia and Mandy Moore
Milo Ventimiglia has been the TV husband to his This Is Us castmate Mandy Moore for six years. On The Tonight Show Starring Jimmy Fallon, he shared:
"Right before the show premiered, [Mandy and I] were in New York for the Upfronts, the big advertiser conference, and everybody was kind of milling about. Mandy and I were just off to the side by ourselves. And we just kind of raised our glasses to one another—we almost took vows with one another—where it was like, 'Hey, I promise to always communicate. I promise to not be happy until you're happy. I will always look out for you,' and all that. And we have stayed very true to what we said in the beginning. I mean, I've got to say, she's been probably my 26-years-in-front-of-the-camera, the best partner I've ever had. Her commitment, her dedication, her growth as an artist."
Maintaining a supportive work relationship doesn't always come easy, even when the pair is committed to harmony. Ventimiglia once shared, "There have been moments where she and I have been on-set together and she has not been happy with the direction a scene is going, or I haven't been happy with the direction a scene is going. We would always find our way together."
To assist in developing trusting relationships, here are a couple of games:
Blindfolded Obstacle Course
Blindfold one player and leave this person standing for a moment while the other players place various obstacles (chairs, pillows, cups, string tied to chair legs, for example) placed here and there in the room. Another player is then designated to be a coach who must stand off to the side and give verbal instruction to the blindfolded player to help that person navigate across the room by stepping around, over, or under the obstacles. The goal is for the blindfolded player to make it across the room without bumping into any of the objects.
This is a group exercise in which everyone stands in a circle formation, very close to one another and facing inward. Next, instruct the group to make a quarter turn to the right. Tell everyone to stand even more closely to one another. Then ask all the players to sit down. If everyone is actually very close, they will end up sitting on each others' knees, with the whole group supporting themselves. (Note: Best done on grass, carpeting, or a padded floor.) Some even take the experience to the next level by "walking" in unison as they continue to sit, calling out, "Left, right" so they know which foot to lift next.
Want to land your next great acting role? Sign up or log in to Casting Frontier and start auditioning today!
Related articles:
Advice from Casting Veteran John Frank Levey
Tips to Laugh on Cue
Actors on Dealing with Failure