THE UNPREDICTABLE
Storyline – The element of surprise is at the heart of any successful sitcom. In terms of storyline, the unpredictable is what keeps us laughing out loud and tuning in week after week. We know the character will want something desperately and will pursue it with comedic gusto. What we don't know is how they're going to go about getting their Want, what will stand in their way, or what will happen if and when they do get their Want. If boy wants girl, we know boy will pursue girl. What we can't predict is how he'll go about it, what obstacles he'll face and how he'll totally screw it up.
Characters – In sitcoms, there is an inherent, unpredictable nature 
to all comedic characters. What makes a good sitcom character is a funny writer with a fresh, humorous perspective on human nature, and a funny actor who brings their own life experience, essence and unique spin to the role. As you will see, each of e Eight Characters of Comedy has room for interpretation, a distinctive "take," which will naturally make them unpredictable.
That being said, there is one character who is a walking, talking personification of the unpredictable and that is the In Their Own Universe character. However, it's important to note that each character will come with its own surprises. For example, if a Logical Smart One
 is given an A or B storyline, they could take on the characteristics of another character, like The Neurotic (anxious, over-thinking, fussy) in the desperate pursuit of their Want.
It's important to note, there is also some humor to be derived from "The Predictable," especially regarding characters that we are familiar with and have grown to love. We know them and their personalities so well, and we look forward to their funny reactions or their particular style in delivering jokes. They are so well-defined in our minds that
 we know what they say or do is going to be hilarious. But where the element of the unpredictable comes into play is that we don't know exactly what it is they are going to say or do to make us laugh.
Jokes – Jokes are built upon the element of the unpredictable. One particular joke that encompasses this unpredictability, which goes back to the advent of sitcoms, is what I named a Triplet. Triplets are based on the theory that a joke starts by establishing a familiar pattern in the dialogue or action which lulls us into a sense of comfort, as we think we know what's going to happen next based on that pattern. Then, we are suddenly thrust out of that comfort zone when that pattern is broken or disrupted by something "unfamiliar" (the joke) at the end.
We might know that a joke is coming, but we can't predict when, what it's going to be, or, even more important, how clever. We also can't predict the speed, volume, intensity or intention of how the actor will deliver this joke.
As you can see, there is a lot that goes into building this sitcom house. You need to have The Three Pillars of Comedy working together to support the continued success of a good sitcom. You cannot remove any one of them from the equation. Conflict, Desperation and The Unpredictable will serve as the basis for most, if not all, of the humor in any sitcom. They all need to be present in the storylines, characters and jokes. Again, you can't neglect any of those elements either. You can't have a brilliant storyline with weak characters and jokes. The Three Pillars of Comedy will hold up your sitcom house and reinforce it episode-to-episode and season-to-season.
---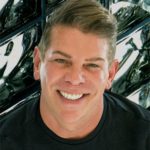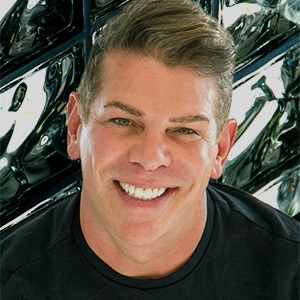 About Scott Sedita – Whether you're auditioning for a co-star or a series regular on a half hour comedy, sitcom guru and acting coach Scott Sedita will teach you The Sedita Method of sitcom acting, which comes with it's own terminology, coined phrases and unique glossary.
Scott's internationally best-selling book, "The Eight Characters of Comedy. A Guide to Sitcom Acting & Writing, 2nd Edition" has sold over 100,000 copies and has become a "bible" to Hollywood comedy writers, directors, producers, and actors and is used as a textbook in over 100 colleges and universities. Find Scott and his staff of professional actors, teachers and coaches at ScottSeditaActing.com.
Comments
comments