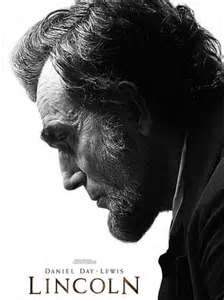 If you want to get a heated argument going, ask a group of people who the greatest athlete of all time is. Suddenly close friends are passionately debating with big names flying across the room: names like Muhammad Ali, Michael Jordan, Roger Federer, Nadia Comaneci, Michael Phelps, Bruce Lee, Carl Lewis–and the list goes on. (If I just made your blood boil because I failed to mention your personal favorite athlete, sorry, I just picked those out of a hat!)
Next, ask a group of people: Who is the greatest actor or actress of all time? Chances are the debate will be just as ferocious as the sports dialectic. We all have our personal favorites and ways of measuring excellence, but what is the ultimate measurement for such standards when it comes to acting? If you use the Academy Awards as your ruler, then you might declare the winners:
Best All-Time Actress
The headstrong, spirited Katharine Hepburn takes the record with four Academy Awards for Best Actress in an unparralled career spanning over 60 years. Additionally, she had a total of 12 Academy Award nominations overall. Meryl Streep is arguably a close second with 2 Best Actress Oscars, but she holds the record with 14 nominations in the Best Actress category and 3 nominations for Best Supporting Actress; this crowns her the overall most-nominated performer of all time.
Best All-Time Actor
Currently, two male actors have three Oscars for acting, but neither has three wins in the Best Actor category. The inimitable Jack Nicholson won the ultimate title twice as well as Best Supporting Actor once. And Walter Brennan, regarded by many to be the finest character actor in motion picture history, won Best Supporting Actor three times.
A total of nine men have achieved the elite title of Best Actor award twice. In chronological order, they are: Spencer Tracy, Fredric March, Gary Cooper, Marlon Brando, Dustin Hoffman, Tom Hanks, Jack Nicholson, Daniel Day-Lewis, and Sean Penn.
However, Daniel Day-Lewis has been nominated for this Sunday's gala event with his extraordinary portrayal of Abraham Lincoln in Steven Spielberg's historical epic Lincoln. Should he win, he would be the most-decorated actor in Oscar history with three Academy Award wins for Best Actor. That would not only give him a leg up as the best actor of all time, but more importantly, it would outshine his current highly coveted title of best milkshake drinker upper!
So what do you think? Do you agree with the results of this Academy-Award measure of Thespian greatness? Who do you think is the greatest actor and actress of all time? And–who knows–maybe one day your name will be on this list!