The uplifting musical love story La La Land pulled in seven Golden Globe nominations earlier this week. The film is up for consideration for best picture, best director, and best actor and actress awards for its stars Ryan Gosling and Emma Stone. The story follows the journey of two aspiring performers in Los Angeles. At one point, Stone's character auditions for a small film role before a casting director who takes a phone call in the middle of her read.
During an interview, Gosling revealed that this scenario actually once happened to him during an audition. "Yeah, where I had to cry and this lady took a call in the middle of it. And then just told me to go on, 'Pick up where I left off.' That was part of what was great about making this film was [writer-director Damien Chazelle] encouraged us to bring our experiences to these characters," Gosling recalled. Stone likewise relayed her own set of audition stories to Chazelle. Taking notes, he soon found a way to weave these experiences into the movie that's being described as an "ode to those who dream of making it big."
If there's one thing for sure, when actors enter the audition room, it's that they have to be ready for just about anything. Among the many actors who have shared their unexpected and awkward audition-room tales is Broadway's Tracie Thoms. Here she describes something that just seemed to take over her as she auditioned before Quentin Tarantino for Death Proof.
And Color Purple star Heather Headley recounts the time casting seemed to pay her no notice as she sang her heart out with stunning brilliance.
Another singing audition came from CBS' Two Broke Girls actress Beth Behrs. She recalls a bit of an embarrassing audition in which she sang with a mismatched style before casting. In return, she received feedback that opened her eyes as far as which kind of roles to pursue in her career.
And lastly, the next time you hear the Aflac duck in a commercial, you might think of Will & Grace actor Sean Hayes who did not land the role of the silly duck.
Have you ever had an absurd or awkward incident along these lines while auditioning? Please share!

A recent Variety article by Jenelle Riley details the fortuitous path fledgling actor Jeffry Griffin took to land on screen with Ryan Gosling in a number of scenes of the hit movie The Big Short. I love hearing success stories like this. It proves that if an actor positions himself in the right place at the right time, that ethereal dream of booking a role in a major motion picture with a star-studded cast is attainable – as long as the actor is prepared. According to the article, a PA on the film plucked Griffin "at random" from a pool of about a hundred background actors to play Gosling's assistant. Although I'm skeptical the decision was as random as it may have appeared to Griffin at the time — actors rarely realize how much thought goes into casting — Griffin proved he could rise to the challenge and went on to have a great experience shooting a scene with Gosling.
While congratulations are certainly in order for Griffin, there was one part of Griffin's success story that bugged me. It was this:
…he got a call two weeks later from Charlotte Gale in the casting department. She asked what he was doing the next day and he replied he was shooting a Louisiana Lotto commercial… "She said, 'Cancel it. You've just won the Lotto.'"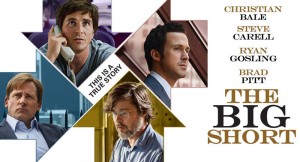 The article then goes on to explain that Gosling wanted Griffin back to play his assistant in additional scenes, and that a single day of work turned into two weeks of… Wait a second? Griffin was booked on a Lotto commercial and backed out of the booking the day before the shoot? I'd be interested to hear more about this little detail of the story that was glossed over as though backing out of a commercial booking is an acceptable practice. I certainly understand why Griffin made the decision he did. What actor in his right mind wouldn't rather be in additional scenes of The Big Short with Ryan Gosling instead of hawking lottery tickets to the bayou? In Griffin's case, his decision seems to have paid off. He ended up getting two weeks of work and, more importantly, gained notable screen time that might lead to future theatrical opportunities. Although it may have been a good move for Griffin, it could have backfired just as easily, and the ramifications of Griffin's choice still aren't fully realized. If he was booked as a principal on the Louisiana Lotto commercial, I can assure you he was not plucked at random by a PA, because that's simply not how the casting process works in commercials. How difficult was it for the producer of the Louisiana Lotto commercial to replace Griffin less than a day before the shoot? Did they have a suitable backup for him? Did they have to spend thousands of dollars pulling together a last minute casting session to recast the role? Did they have to spend tens of thousands to push the shoot because they lost their lead actor in the spot?
It's something that happens on occasion, and as someone who casts a lot of commercials, I've come to accept it as a reality of the business. It's happened in our office several times over the course of my career, and I always have to explain to the justifiably livid producers that I've never met an actor who moved to Hollywood to star in commercials. (In Griffin's case, he was in Louisiana, not LA… But I've never met an actor who moved to Louisiana to star in commercials either.)
---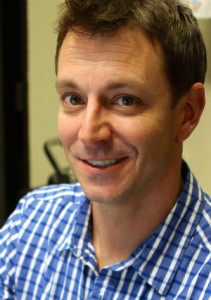 Justin Radley is a partner ASG Casting where he contributes his familiarity with both the SAG-AFTRA and non-union talent pools to find the best talent for commercials, television, and web-based content. His understanding of the SAG Commercials Contract and the CoEd (Industrial) Contract allows him to provide clients with sound advice on both bidding and talent negotiations.  Camera Left / Stage Right — a part of ASG Casting — offers a number of acting classes throughout the year.
So, you want to be a big star of the stage and screen? Clockin' millions of dollars on ubiquitous action-packed franchises? Well, you better get to work. And I'm not talking about your acting chops; I'm talking about your pecs, and biceps, and buttocks! The Men's Journal Magazine reported this week in their Building a Bigger Action Hero article that "Acting skill – even paired with leading-man looks and undeniable charisma – is not enough to get you cast in a big-budget spy thriller or a Marvel Comics franchise." Now, you may not be interested in these kinds of films, but the world certainly is interested in these pictures.
Bradley Cooper represents but one example of an actor who didn't rely on his steel blue eyes and classic movie-star features to land him roles. Rather, he adapted to the new-age male-physique rage. To get in incredible shape for The A-Team, he started grueling daily workouts with a trainer six months before shoots began as well as during the shoot. He also cut out sugar, salt, and flour. He worked so hard on his physique that he even surpassed his own expectations, saying:
"As the movie progressed, I got in increasingly better shape. There's this one fight scene with Liam Neeson toward the end, where it's, like, the apex of the work. We finished and Joe Carnahan's like, 'Brother, come here, look at this,' and he played it back, and I swear to God, it looked like my head was digitally superimposed onto someone else's body. I was like, 'This cannot be me-that's the way I look?' It was so f— surreal, 'cause as a kid I only fantasized about looking that way. Remember Soloflex commercials? That was huge when I was a kid. It was like, 'I wanna be the Soloflex guy. Mom, can we get the Soloflex?'"
Is it any surprise then that he'd be considered to star alongside Jennifer Lawrence in Serena, American Hustle, and Silver Linings Playbook–and has been named "The Sexiest Man Alive" by People Magazine? On a similar note, actors like Ryan Gosling who is a prominent indie-actor guy has likewise adapted to the new physical requirements of the job with the understanding that it's just what it takes. 
Indeed, even for non-superhero roles, male actors need to be primed and ready to take their shirts off at some point in the storyline like never before; the MTV Movie Awards has a Best Shirtless Performance category for men, awarded most recently to Zac Efron whose shirt was ripped off when he was given his award. And consider that it's male actors' nude buns that are more commonly being shot during bedroom scenes. Men's bodies are being scrutinized as never before, and countless are the ways in which a man's physique will be weaved into the plot these days.
The most-coveted, well-defined male torso of the day is exemplified by actors like Brad Pitt's extraordinarily lean-yet-muscular physique in Fight Club. This highly sought-after build often requires highly specialized trainers, nutritionists, and chefs to pull off. Intensive training once or twice a day is one thing, but pulling it off over a six-month period of time is abnormal, and can take a serious toll on the human body. Even more intense regimens can include intentionally dehydrating an actor through reduced levels of sodium as well as carbohydrates while getting dosed with diuretics and high-sweat cardio exercises…all in the name of muscle definition to feed the global audience's voracious appetite for beautiful bodies. Maintaining such absurdly low BMI's can cause fatigue and affect mental clarity, and more importantly, can potentially damage internal organs including the heart. Sadly, the next level of the game to achieve the desired physique includes the use of  drugs: testosterone, human-growth hormone, and steroids–each of which has its own side effects.
Regardless of how superficial or foolish you think this trend is or might be, the reality is that it is a reality. Just look to your local multiplex; Marvel Comic Book movies and action films dominate the day. Considering you have to be in shape to a certain degree to even be considered for these roles, what is your level of commitment to attain them?