Your agent sends you the scenes for your audition, and if you're lucky, the script too. You take the time to read the script and it gives you information about the story, the characters, and the relationships. Then you start to work on the scenes that were picked for the audition. You feel prepared as you go into the room, but your nerves take over and everything that you worked on goes right out the window. Now all you're left with is FEAR.
I am here to tell you how to fix this problem. Preparing the audition scenes and reading the script just isn't enough. It's so easy to get stuck in your head. To get out of that, you start thinking about the moment before. But then the moment before becomes just that – the moment before. It's not enough to make you believe the most important part – "I am this person living this life." The scenes, (I like to call them "slices of life") which are NOT written, are the ones that allow you to sew the pieces of the quilt together. Without those unwritten scenes, there is a whole part of the life that is missing, causing you to "act," not live the life.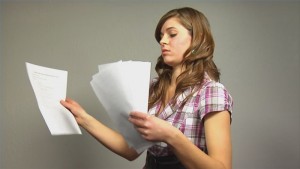 I have been fortunate enough to work with thousands of actors over the past 35 years, not only at the Haber Studio in Los Angeles, but throughout the world. Most of them have gone to many acting classes that have taught them intellectual preparation, "What is my overall objective? What is my back-story? What actions do I need for every line?" And guess where all those questions land you? In your head! The worst thing for an actor is to live in their brain, versus experiencing our lives all through our body. At my studio, we teach all of our classes on-camera and work on audition "slices." The camera works as an X-ray- allowing us to see what's working and what's not. What always works is being specific. And to create specificity, the relationship is the foundation, not the story nor the character. The journey in life and in acting is taking a dance with the other person, not shutting yourself off to play your idea. By living the slices of life that aren't written in the script, we also get to use the muscle of imagination that never fails us.
My student Rochelle Aytes has starred in ABC's "Mistresses" for three seasons now. One of the keys to her success is that she loves to live the slices that are not written. Rochelle says, "before I shoot my scene starting on page 10, I ask the actor I am working with to improv the imaginary slice that happened between pages 8 and 9. It really puts the 'gas in the car' and makes me believe I am currently in the middle of this life. I remember last year working with Margie on the slice where my daughter runs away. The next scene in the script had me at the police station screaming for help. Margie had me live the slice that wasn't in the script where I was driving to the police station, calling all my friends and praying to god she was safe. It fueled me so much that when we shot in the police station, I was already filled with the images that we created. There was no time for me to be fearful of "doing well," when I was fearful of losing my child!"
Student Emily Swallow shares another example of living what's not written. Emily worked as a series regular on "The Mentalist." She loved living the slices of life that we built from our imagination, not just the ones written in the script. Emily shares the following experience: "I was nervous being the new character on the show and I had a "slice" where I was an undercover cop seducing a suspect, so I was also nervous about putting the moves on someone I hadn't even met yet.  Margie told me, 'If you think you're nervous, can you imagine how nervous the guest star you're seducing is?!' Because we both had to whisper scandalous things in each other's ears in the scene, Margie suggested that I whisper some fun and sexy things to him before we shot the slice.  When we met on set, I suggested we get in the mood by whispering whatever the hell we wanted before the camera started rolling. He was so grateful that I broke the ice that way and we wound up laughing and having the best time. It was a lesson on how important it is to create the life that is not written."
There is an expression, "The truth will set us free." When you create the slices not written in your imagination, you start to believe the circumstances and play an idea. Your life is filled with images and senses that you have created and will not forget. You know what is the best part? You will enjoy "LIVING A LIFE" and have fun again! Isn't that really why we became actors in the first place?!
---

With 40 years of experience, Margie Haber is known as Hollywood's top audition coach. What is it that Margie teaches? The answer to that question is within title of her book:  Margie teaches actorsHow to Get the Part Without Falling Apart.  Margie takes away the "three p's"- Pain, Panic, and Performance Anxiety- from the cold-reading & audition process and gives back the "Big P" – POWER- to the actor.  She teaches actors her philosophy, "Stop Acting and Start Living the Life", using her unique 10-step approach to breakdown the slice of life physically and emotionally, rather than intellectually.  Her revolutionary Haber Phrase Technique has helped thousands of actors use to use the page without losing the life, while supporting relationship and purpose. MargieHaber.com (310) 854-0870

Are you funny? Can you be funny? Can you be cast on a sitcom?
Do you have acting training, comedic instincts and what it takes to create a character, follow the sitcom formula and make casting directors, producers, directors and audiences laugh and love you? Not everybody can. Why? Because this thing called comedy is a lot harder than it looks.
Sitcom acting—being funny—is, well, a serious craft. The world of sitcoms comes with its own set of rules, its own rhythm, its own pace. Guess whose job it is to grasp this very specific format. That's right. Yours!
This comedic formula has been passed down from generation to generation, and it's up to the actor, to not only be able to recognize this formula, but also to embrace it and follow it…to the LETTER. Then, you have to make it funny! Sitcom acting requires you to follow a very specific technique. It requires you to be energetic, articulate and to commit to the character, the dialogue, the jokes and the interaction with other characters.
Are you scared yet? Don't worry. If you are disciplined and if you practice, practice, practice, you can work in this incredibly rewarding industry.
The first step to becoming a successful sitcom actor is having an innate ability to act and the training to develop that talent. As an acting coach, I cannot teach someone to act if they are not born with the talent to act. No acting coach can. I call this innate ability the Acting Gene. And, yes, I know it's not "technically" a gene (but I'm sure they'll discover it soon). Rather, it's your inborn, intuitive ability to act or to pretend. A good acting coach can help you tap into this gene, discover (and uncover) your gift and teach you techniques that will help you access your emotions and your imagination.
The second step to becoming a successful sitcom actor is having an innate ability to be funny. Do you have a sense of humor about yourself? Do you have a sense of humor about others? Can you find the funny in the trials and tribulations of your everyday life?
To the left of the Acting Gene is the Funny Gene (yeah, another made-up word).  If you have the Funny Gene, no matter how developed it is, I can teach you to be a sitcom actor. It's like any other skill. You need to have a physical gift to play basketball, a good ear to play the violin, a keen mind to be a mathematician, or a green thumb to be a gardener. Like any craft, it won't be easy. But once you learn rules of comedy, and get a character that suits you best, you'll have fun and get many well-deserved laughs in reruns!
---
Whether you're auditioning for a co-star or a series regular on a half hour comedy, sitcom guru and acting coach Scott Sedita will teach you The Sedita Method of sitcom acting, which comes with it's own terminology, coined phrases and unique glossary.
Scott's internationally best-selling book, "The Eight Characters of Comedy. A Guide to Sitcom Acting & Writing, 2nd Edition" has sold over 100,000 copies and has become a "bible" to Hollywood comedy writers, directors, producers, and actors; and is used as a textbook in over 100 colleges and universities. Find Scott and his staff of professional actors, teachers and coaches at ScottSeditaActing.com.

There is a phrase that I love… "The Precision of Pain, the Blurriness of Joy." This phrase hits on a universal truth. When we are joyous (our natural state), all seems well and flowing.
The flow stops with the awareness of pain. It is often challenging to do anything without healing what is causing the pain. School is in session.
As actors, we can use this as our gateway drug into the character. Our actor's instrument, if sensitive enough and trained correctly, responds to a false moment as if it were pain. We are out of the flow of truth. This is our unconscious letting us know that we have encountered a locked door to the mansion of the character, that when opened – will reveal a whole other wing that we may not have even knew existed. Using a different intention, a different tactic, playing opposites, or building in a stronger backstory are various ways to go through the problem without skirting the opportunity.
As in all areas of our life, if a problem presents itself and we choose to ignore it, the lesson will continue getting louder and louder, more and more painful. We might as well deal with the problem in it's infancy (and before it buys a gun!).
A brilliant performance is simply the accumulation of many small brilliant moments. If one moment is false or faked, the audience loses trust in us. As one of my Gurus, Judge Judy, always says "if you lie to me once, I can't believe anything that you say."
The truth isn't casual or easy, but it is interesting. We don't get truth from our journalists, politicians or religions. The actor's job is to bring the truth to the table. We make the imaginary true, which is not the same as lying. Not the same at all. Lying is just saying words, acting is living truthfully in imaginary circumstances as if it were happening to you for the first time in the given moment (and that is much easier said than done).
My truth is different than your truth. I believe in God and find evidence of his existence everywhere. Someone else is an Atheist and finds evidence of his non-existence everywhere. Who has a stronger grip on the truth? The reason that we love certain actors is that their sense of truth aligns with ours and we REALLY believe them. Actors stock-in-trade is truth, it is our everything.
The world needs truth now, more than ever. Please share yours.
---
Jeffery Marcus has worked as an actor on television series', in features films, on Broadway and regional theaters. He has taught acting classes and coached in Los Angeles for over 25 years, and also does media coaching for celebrities and executives. Visit him at JeffreyMarcus.com.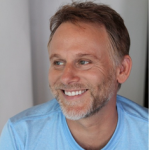 So, the bowls of cheesy, salty snacks adorn the coffee table, fifty inches of high-def screen rests on the living room wall; all the hype, hoopla, and analysis is done, the stage is set as you tip a bottle with your best buds raring to go on Super Bowl Sunday. Then, come the commercials…gotta see those famous, infamous, acclaimed, highly-influential, much publicized, awesome national commercials! And, after all, you auditioned for one of them yourself. And then—hey! There it is…there's the spot you went in for. And there's the huge smiling-from-ear-to-ear face of the other guy from the callback lobby—he got the part. That guy won the spot; and you lost it. Who cares now if the Patriots or the Giants take home the trophy. Your day is destroyed.
Someone else is getting the exposure you want, they're getting a lot of money which you need; he gets to tell his mom and friends of his success, add the gig to his resume—and you're still struggling.
Actors are prone to career anxiety just as all careers are prone to trigger crisis at times. The acting field is notorious for its erratic earnings and rejection. Actor Hamish Linklater from the play Seminar, on Broadway, puts it this way, "In my ideal world there would be 99% unemployment for actors, and I would be the 1% that's employed. I hear about somebody getting a job at Starbucks and I get jealous."
According to Alain de Bottom, author of Pleasures and Sorrows of Work, "It's a real taboo to mention envy, but if there is one dominant emotion in modern society, that is envy. And it's linked to the spirit of equality…The closer two people are, in age, in background, in the process of identification, the more there is a danger of envy — which is incidentally why none of you should ever go to a school reunion — because there is no stronger reference point than people one was at school with. But the problem, generally, of modern society, is that it turns the whole world into a school."
As everyone feels envious at times, it's important to realize we're all more than our successes and failures. We're all a work in progress. So, accept the fact that you're feeling this way, but don't give in. Instead, use it as motivation, get yourself out there and work harder than you've ever worked. Directors, Producers, Ad Agency suits don't give actors a big-time national commercial because they're big hearted; they award you the spot because you audition, you're prepared, you deliver the lines naturally, you take direction–in short, you're a pro. That's how you score a big-time national spot. And make sure you have an up-to-date resume and current headshots. There's nothing a Casting Director wants to see less than an old headshot. Take care of the business of acting, and the acting business will take care of you. Remember: "Success occurs when opportunity meets preparation."
To hear Alain de Bottom speak with witty insight about modern-day envy, click here.
"It is time!" – Rafiki the mandrill from The Lion King 
People have long anticipated the convergence between broadcast television and Internet video, and according to recent reports, it's beginning to happen at an unprecedented level. Over the next few months, YouTube, Netflix, Yahoo, and Hulu will be pushing into the terrain of the traditional television market with all the markers of money, talent, production value, star power, and overall quality programming. Up till now, such Internet companies have just experimented with this kind of programming. But now video sites are partnering up with seasoned professionals to push the first wave, starting this February, including:
Netflix will premiere its first scripted show Lilyhammer in which The Sopranos' Steve Van Zandt plays a New York mobster in witness protection in Norway.
Hulu will soon premiere Battleground, a mock political documentary.
Also, YouTube recently launched an entire catalog of original programming, spending $100 million on the gradual rollout of more than 100 niche-oriented channels.
And Yahoo has comedy programming planned for February. Its first scripted entry will be Electric City, a futuristic animated series produced by Tom Hanks, who will also voice a character.
James McQuivey, an analyst at Forrester Research, says the fact that Hanks is making a series for the Internet shows how the traditional TV system is "ready to unravel."  McQuivey says the disruption in video will "unfold in front of us like a slow-mo replay of an accident."
"The new content won't be as good as what you watch Thursday nights from 9 to 10 p.m., but it's going to get closer to that quality," he adds. "And it's certainly as good as what you watch on Thursday from 3 to 4 in the afternoon or Saturday morning from 10 to 11."
All this is good news for actors! This is just the tip of the iceberg as far as casting calls are concerned. In addition to TV auditions, now new Internet shows are opening up casting opportunities for actors like never before. So, be prepared!