Do you love to act? I mean, do you really love to act? Do you act regardless of remuneration? Regardless of what's going on in your life? Regardless of the earth and sky falling upon your head? Are you consistently in class honing your craft? Do you get together with fellow thespians to run lines and perfect scenes? Do you learn new monologues and spend hours and days and weeks developing them? Do you treat acting as if it were a career? Do you believe your acting might give comfort, laughter, and perspective to someone who is hurting or broken? Do you love to act?
Jack Nicholson loves to act. In fact, director Rob Reiner tells a story of Jack's infamous "You can't handle the truth!" scene in the critically-acclaimed legal drama A Few Good Men illustrating Jack's commitment and love for the craft. It seems while portraying military officer Col. Nathan Jessup, Nicholson had been giving a camera-ready performance when he was indeed off-camera feeding lines to Tom Cruise. "Every time we did the scene, Jack did it perfectly," Reiner says laughing. "After a couple of takes, I said, 'Jack, maybe you want to save a little bit for when we've got the camera on you.' And he replied, 'Rob, you don't understand — I love to act.'" Reiner goes on to say, "When the camera came around to him, he did the exact same performance that he gave off-camera. And it was great every time."
Imagine having someone like that as a scene partner! Hollywood film sets are littered with actors who crush it on their own close-ups but are half-baked when it comes to the off-camera work. Which begs the question: How much joy, skill, and passion do you pour into each of your opportunities to perform–even when the camera is not focussed on you?
Although Jack Nicholson's reputation had already been cemented long before the filming of A Few Good Men, his performance in that particular 1992 film arguably took him into a different stratosphere. Not to mention, "You can't handle the truth!" has become an iconic line right up there with "Frankly, my dear, I don't give a damn," and "I'm gonna make him an offer he can't refuse." And it all happened because of one man's undeniable love of acting.
Jack has performed for over 60 years and his work has been honored with 12 Academy Award nominations. That makes him the most-nominated male actor in the Academy's history. And he's taken home three Oscars for his performances in One Flew Over the Cuckoo's Nest, As Good As It Gets, and Terms of Endearment. And although he is semi-retired from acting ever since his last film in 2010 How Do You Know, he is scheduled to make a comeback in the remake of the Oscar-nominated German father-daughter comedy Toni Erdmann. So, hopefully, we'll soon be seeing Jack once again pursuing his love of acting on the silver screen. Rainer is hoping for his return as well, saying, "[Nicholson] is one of the great American film actors of all time."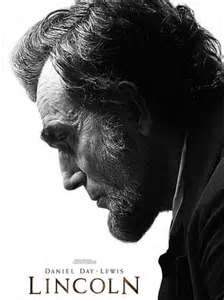 If you want to get a heated argument going, ask a group of people who the greatest athlete of all time is. Suddenly close friends are passionately debating with big names flying across the room: names like Muhammad Ali, Michael Jordan, Roger Federer, Nadia Comaneci, Michael Phelps, Bruce Lee, Carl Lewis–and the list goes on. (If I just made your blood boil because I failed to mention your personal favorite athlete, sorry, I just picked those out of a hat!)
Next, ask a group of people: Who is the greatest actor or actress of all time? Chances are the debate will be just as ferocious as the sports dialectic. We all have our personal favorites and ways of measuring excellence, but what is the ultimate measurement for such standards when it comes to acting? If you use the Academy Awards as your ruler, then you might declare the winners:
Best All-Time Actress
The headstrong, spirited Katharine Hepburn takes the record with four Academy Awards for Best Actress in an unparralled career spanning over 60 years. Additionally, she had a total of 12 Academy Award nominations overall. Meryl Streep is arguably a close second with 2 Best Actress Oscars, but she holds the record with 14 nominations in the Best Actress category and 3 nominations for Best Supporting Actress; this crowns her the overall most-nominated performer of all time.
Best All-Time Actor
Currently, two male actors have three Oscars for acting, but neither has three wins in the Best Actor category. The inimitable Jack Nicholson won the ultimate title twice as well as Best Supporting Actor once. And Walter Brennan, regarded by many to be the finest character actor in motion picture history, won Best Supporting Actor three times.
A total of nine men have achieved the elite title of Best Actor award twice. In chronological order, they are: Spencer Tracy, Fredric March, Gary Cooper, Marlon Brando, Dustin Hoffman, Tom Hanks, Jack Nicholson, Daniel Day-Lewis, and Sean Penn.
However, Daniel Day-Lewis has been nominated for this Sunday's gala event with his extraordinary portrayal of Abraham Lincoln in Steven Spielberg's historical epic Lincoln. Should he win, he would be the most-decorated actor in Oscar history with three Academy Award wins for Best Actor. That would not only give him a leg up as the best actor of all time, but more importantly, it would outshine his current highly coveted title of best milkshake drinker upper!
So what do you think? Do you agree with the results of this Academy-Award measure of Thespian greatness? Who do you think is the greatest actor and actress of all time? And–who knows–maybe one day your name will be on this list!
"Don't stop me now–I'm having such a good time, I'm having a ball!" –Freddie Mercury
 If you have kids, you hear a lot about the importance of play. But how about adults? Suddenly, it's work that consumes us. With all the drama (pun intended) involved in being an actor, it's easy to overlook the joy of the profession. But, in the acting game, it's not only acceptable to play around–it's required! How many times have you seen an actor having such a good time, you couldn't help but get caught up in the performance? Jack Nicholson in The Shining—"Here's Johnny!" Obviously, having a blast. Julie Andrews in The Sound of Music—having a ball! And even in tragic films like Boys Don't Cry, Hillary Swank looked like she was having the time of her life playing the role of Brandon Teena.
And here's a new inspiration for the spirit of play. Bored by a temp job, and tired of waiting for someone to give him a stage, comedian Charlie Todd decided to make his own. He created Improv Everywhere–sort of like Candid Camera meets flash mob. Todd has organized over 100 absurd, and joyful public scenes. Click here to watch some of his missions, which are sure to get you into a fun state of mind.
Everyone experiences joy differently. For some, joy is working hard and having a sense of accomplishment at the end of the day. For others, it's being childlike, almost giddy. And there are those who enjoy the escape of getting caught up in the make believe. The point is, through all the hard work, the trials and travails of the acting life, few would argue, it's a fun ride. Dig in!