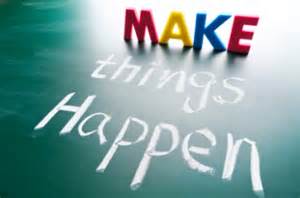 You asked for it; you got it! Actors using the first version of TCF Actor on the Go enjoyed easy access to their Casting Frontier premium accounts without having to lug a computer around town. "This is awesome! I can leave the laptop at home," one reviewer wrote. Another review loved the app but stated, "It would be nice to have the FULL features" to maintain his account while out and about.
Well, we were listening, and consequently we're proud to deliver you the TCF Actor on the Go Version 2! What conveniences does this new-and-improved app afford busy, upwardly mobile actors?
First of all, it features easy tools to edit your entire Casting Frontier profile at will; that includes downloading sides, as well as enabling you to email your profile. You can confirm auditions, and submit your profile for roles–all from your iPhone, iPad or iPod Touch. Also, Actor on the Go allows you to view Casting Frontier's public submissions board, and submit for roles directly via your mobile device. Likewise, choosing between headshots is simple, as is creating personalized notes to attach to each submission. And you can even use this app to confirm or cancel audition times received through Casting Frontier.
These conveniences are available now for both Apple iOS and Android. Simply open in iTunes to buy and download this revolutionary app.
Technology can give you a leg up on the competition because it affords you more opportunities for work! The acting profession is a serious, highly competitive business, and those who tend to the details of their career tend to achieve the most. And let's face it: in many ways casting is a numbers game. That is, the more auditions you attend, the greater your chances of procuring work. Actor on the Go Version 2 serves as a resource at your disposal to help you succeed in your acting goals. So be industrious, be proactive, and utilize technology to get your foot in the door. The rest is up to you! Break a leg!