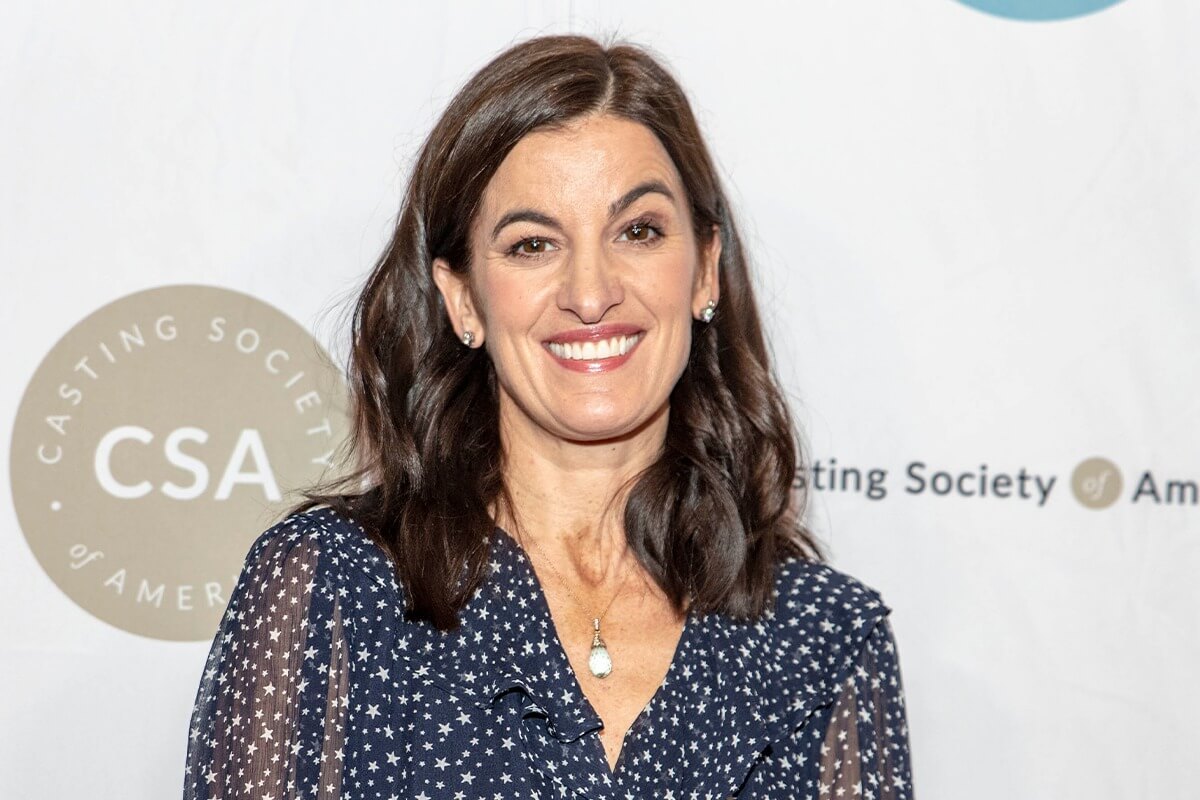 Acclaimed casting director Lucy Bevan boasts a long and impressive casting resume, which includes "The Batman," "Belfast," "Cruella," "Maleficent," "Cinderella," "Jungle Book," and "Beauty and the Beast." Based in London, Bevan selects talent for British independent films, theater, and television, as well as American studio films. Her early work includes the British comedy film "St. Trinian's," in which she cast Gemma Arterton, Paloma Faith, Russell Brand, and Lilly Cole in their first feature roles. Among her other casting treasures is "Thor" star Tom Hiddleston, whom she placed in his first feature "Unrelated." "There was just a fantastic confidence about him," Bevan insists. She also cast Eddie Redmayne in his first film "Like Minds" after seeing him perform onstage. 
When reflecting on what qualities she notices in the actors who "make it," she says: "An important thing is that there is something of themselves that shines out. Often you go to drama schools, and you see people doing a version of Judi Dench or Jim Broadbent or Kenneth Branagh, but my attention is grabbed by the people who just have a really strong sense of themselves. When there's something unique about them and you can really see that coming out." 
MixKnowledgy asked Lucy Bevan what practices actors might want to avoid when entering the audition room. She answered that while many actors exhibit acting mastery, those abilities are distinctly different from auditioning skills. "That's another set of skills that I think is as important to learn, because in order to be brilliant at your job once you've got a part, you've got to get the part in the first place." 
Here is an interview with the SAG-AFTRA Foundation's "The Business Online: Artios Award-Nominated Casting Directors,"  as well as a few of the audition tips she shared with the site: 
Come in cleanly; leave cleanly
The first tip is to show up on time. Now, sometimes the journey of traveling across town to the audition doesn't go as smoothly as planned. In such instances, Bevan suggests that actors avoid making excuses. She puts it this way: "If you happen to be late because something went wrong or there was a traffic nightmare or whatever, I don't want to hear about it. Leave all of that stuff out the door. So for a start, I wouldn't even know if someone was late sometimes because I didn't do the scheduling; my assistant does it. And an actor will come in and be, 'I'm so sorry,' and, 'Oh my goodness, traffic was this or that'—and I'm already bored. I don't want to hear about it. You know, I've been seeing actors all day, I'm busy, I want to work, I want to get to the point … Be disciplined. Come in cleanly; leave cleanly." Similarly, she is a firm believer in not trying to prolong the audition in any way. "When it's over, it's time to go, thank you very much, shake your hand, off you go … leave all your suitcases and your bags, and your cups of coffee, leave that all downstairs or somewhere else or outside."
What stands out to Bevan in the audition room?
"When an actor comes in and they've really prepped, they've really thought about it, they've got an idea, they've got a way of doing it, they're ready to take direction and make adjustments, I think that's the really key thing. Don't get locked into some idea. Be ready to take direction. But I think the best way to do that is to be prepped."
Keep small parts real
Bevan notices that small speaking roles, which might seem simple, can actually present an unexpected challenge for trained actors. "So often when you've put your three years of training into this one short scene, I think small parts are very difficult to audition because it's so easy to do too much with a small amount of dialogue. And just remember … when you're reading the scene, listen and respond. In other words, if I'm reading them with you, listen to the dialogue with the other person, and then respond so that you keep it real," she advises. "Just work with what there is and keep it simple and do your best. That's all you can do. But it is hard … I love casting those small parts, and they're so important."
Sometimes small roles turn into larger roles
Bevan explained how sometimes the smallest roles can blossom into larger roles. For example, she recalls a casting story from "Cruella": "I think the key thing for the director, Craig [Gillespie], was that he really liked actors who could improvise, and so that was something he brought up really early on. And once Emma [Stone] was in place and everyone around her, he just wanted the best people to be able to deliver comedy and improvise. And so there were a lot of people cast in that movie who had small parts whose parts then developed because they were really good."
What can actors do when work is slow?
"I think if there's any way you can create your own work—if you have the gift of writing or putting something on with friends, whatever it is … if there's any way you can generate your own work, there seems to be more and more possibilities to do that. And then you're not so self-reliant on just your agent." 
Indeed, Bevan's career path was largely driven by her eagerness to put herself out there, roll up her sleeves, listen to the casting legends whom she assisted and take risks. In turn, she encourages aspiring actors to likewise be proactive. "Don't wait for someone to come and give you permission," she asserts. "Work begets more work. Just crack on. Then opportunities will come your way."
How does someone get on Bevan's radar?
"I cast a lot of people out of the theater. And obviously we have good relationships with agency representatives. So we say having an agent is the most important thing in terms of putting you forward. But also there are ways of creating your own work, aren't there?"