It's hard to believe the seemingly ageless star Halle Berry celebrated her 50th birthday last month. Her prolific body of work includes a wide array of characters ranging from her film debut as a crack addict in Jungle Fever to her recent role as super-heroine Storm in X-Men: Days of Future Past. Most notably she made history as the only woman of color to date to win a Best Actress Oscar for her portrayal of Leticia Musgrove, the troubled wife of an executed murderer in Monsters Ball.
But Berry insists while launching her acting career she had to beg to be taken seriously in the industry due to her good looks. And so she attempted to build credibility by taking on less-than-glamorous roles. In a recent interview with W magazine, Berry revealed, "It was intentional not to play the gorgeous girl. I came from the world of beauty pageants and modeling and right away when people heard that, I got discounted as an actor."
Indeed during the 1980s, Berry entered several beauty contests, always resulting with impressive outcomes. She won Miss Teen All American, Miss Ohio USA, finished runner-up in the Miss USA pageant, and finished sixth in the Miss World competition.
At 23 years of age, Berry transitioned into acting by landing her first acting job after her first audition! As a result she became a cast member–shoulder pads and all–for the 1989 television sitcom Living Dolls. Unfortunately, the show was poorly received and only lasted 13 weeks.
It wouldn't be long before Spike Lee called Berry in for an audition to play his character's wife in the movie Jungle Fever. After trying out for the part, Berry says she tried to convince Lee to consider her for a different part; i.e., the part of a crack addict. This went contrary to his convictions, but a determined Berry persisted, saying she'd audition without any makeup so he could see for himself that she "deep down" was the crack addict. Finally, he agreed to let her audition for the part, and indeed gave her the role. "It was major for me," Berry says.
Halle continued to seek the less-than-glamorous roles. For instance, she describes how she tried to convince producer Lee Daniels to consider her for Monsters Ball even though he was repelled by the thought:
"He thought there's no way and my argument to him was, just because someone looks a certain way doesn't mean that they are spared adversity. Adversity does not discriminate. I thought, 'My looks haven't spared me one hardship or one hurt moment or one painful situation. So please, you know, give me a shot at this.' I said, 'I often think it's more interesting when you see someone that looks a certain way struggle in ways that you wouldn't think they would be struggling with.' He ultimately gave me a chance and that sort of changed the course of my career in so many ways."
Clearly, Berry's beauty has been a tremendous advantage throughout her career. Countless magazines have praised Berry's stunning appearance by placing her on their Most Beautiful lists. And plenty of her film roles like Bond Girl Jinx and Catwoman certainly play up her gorgeous looks to the max. But she did make an effort to break away from her model image and weave in some unexpected roles to break through barriers.
There are many obstacles to encounter during your journey as an actor. And the challenges might be based on what you are lacking in terms of appearance, skills, or connections. But they also might be the result of your endowments.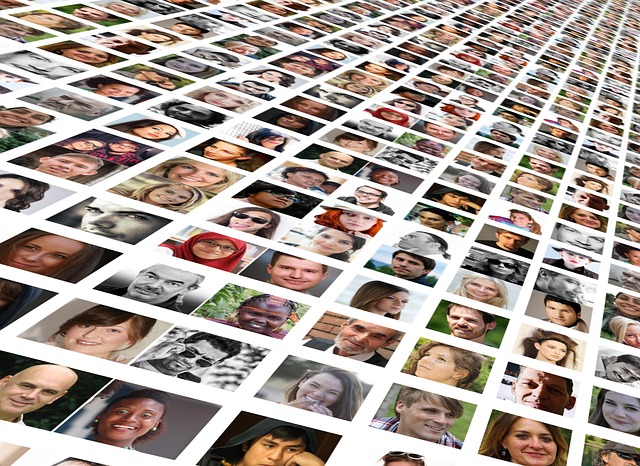 Casting Diversity
There is no denying that history has shown us the type of actors that usually get cast are beautiful, heroic people. The classic girl next door or chiseled leading man are destined for a place in most scripts. However, with today's ever changing society and force for acceptance, television and movies are now highlighting the not-so-typical- form.
The award winning casting director of Netflix's hit series, Orange Is the New Black, shares her views on the casting world. Having made her start working on Law and Order, Jennifer Euston believes that the world of TV has developed. Typically only getting to read a pilot episode before casting, she approaches her job with natural instincts and her love of everyday people.
Beauty in Every Shape and Size
Euston states that "you do your best to sort of offer alternatives, if you can" when recommending actors. When she gets the ability to work with a script that features "strong women writing about shapes and sizes and ages and color", she accepts the responsibility of finding the perfect match.
By selecting leading actors from a diverse spectrum, series gain individual characteristics. Showcasing quintessential actors is a thing of the past! Differing the cast and varying body types personalizes a show and can therefore add extreme value to a production. It is not to say that the typical cast of perfect bodies no longer has a place in the industry. It simply means that the business is evolving and is including actors that might commonly have been "small roles" as main characters. Reoccurring personalities are finding their niche in varied natures.
The Future of Casting
As shows slowly start to incorporate a broader range of characters, the industry develops and opens doors for both actors and plots. Accepting the unorthodox as a valid storyline will continue to engage viewers and discuss important societal topics. Refusing the fact that everyone longs to relate to another will deny the entertainment industry a chance to thrive. By acknowledging the sheer talent and transparency of such attributes, the pageantry behind casting calls may start to disintegrate.
The truth is evident in Euston's words, "I don't think it's a trend. It's evolutionary. It's successful." An audience wants someone to reveal what they might not be able to reveal by themselves. The expanding industry offers writers a chance to create intriguing personalities and expose new faces as they flaunt their flair.