With literally thousands of competing actors out there…
What makes you stand out?
What gets you the audition?
What gets you the callback?
What gets you the avail?
What gets you the booking?
It sounds complicated, but, in fact, the answer is quite simple. All of these things occur when you do what only YOU can do. I'd like to repeat this because it is the primary factor to really being successful in this business. The above-mentioned things occur when you do what only YOU can do.
So, what does this actually mean?
It means that you MUST make what you do your own with complete confidence! This is what will set you aside from all the others. Every person is unique and when you are able to let that shine, positive things will start to happen.
The actors who come in and read with no emotions, forget their lines, try to be funny, try to be liked, rush through the scene or are so nervous that basic human functions are compromised, any chance of a fun and authentic read will be completely shattered and the chance of booking the job will be destroyed.
Now we have all been there and there is nothing worse than walking out of an audition with any of those, but on the flip side there is also no greater feeling than walking out knowing that you killed it in the room.
That's what keeps us going – that high you feel when you are 100% certain your agent is going to call with some great news. When the casting director thanks you on the way out with a big smile or when everyone in the room looks away from their laptop and laughs out loud at your read or when you shock even yourself on the way home from the improv choices you made or when you trust yourself and know that no matter what choice you make, it will be the right one.
Nobody is capable of bringing your personal uniqueness into the room because you are one of a kind. When you are able to fully embrace that fact, it will ultimately set you apart from the assembly line of standard actors who are constantly seeking approval by pretending to be someone they are not. These needy actors plague audition rooms day in and day out and casting sees right through them.
There will be so many things that will get in your way: the traffic in route to the audition, the lack of parking when you get there, waiting over an hour because they are running behind, noticing everyone around you in the waiting area that looks like a better fit for the role, the clients, writer, director, and ad agency who aren't paying attention.
All of these things must be pushed aside. You can't worry about any of these and you certainly can't take it personal because they are truly out of your hands. If the job is meant to be yours, nobody can take it away from you, and if it's not, then you won't get it. It's that simple. There is no point in beating yourself up, especially for things that are out of your control.
The minute I realized that I should not sweat the stuff beyond my control, my bookings went through the roof.
When heading into the audition room…
Be prepared Make strong choices Bring a little bit of our own personality to the role Have fun (Most importantly).  Sure, there are times we have our best audition in the car on the way home from the audition and we begin to question ourselves…
Why didn't I say this? Why didn't I think of that?
We are human and it's bound to happen again and again. But the more you do this, the more you will have those amazing auditions right there in the room where they need to be.There is something I heard years ago and I will never forget. Don't worry about the booking because that will only last a day or so, concentrate on making a new fan in that room because that will last a lifetime. How do you make a fan?
Confidence is seriously the key.
But let me preface that by saying there is a big difference between confidence and arrogance. Never trespassing into cockiness, but sheer confidence. You have to know that when you walk into that audition room, you will win it over regardless of the outcome.
You may not book this commercial, but you can bet that they will remember you and will call you in for something else. I can tell you from experience because it's happened numerous times. There will be directors who will ask for you by name from an audition you did months ago because, although you may not have been right for that particular job, you stuck with them.
You never know why you do or do not book a job, so once you leave the audition room, put it behind you and move on. It's out of your hands at that point. So before you beat yourself up for not booking the job, I can assure you there will be another one right around the corner, and chances are it will be even better.
They say this business is 33% Luck 33% timing and 33% who you know, but I think it's more like 75% who you know.
When they know they can count on you to show up, deliver with confidence, and make them look good, you can bet they will continue to call you in again and again. Despite popular perception, this is actually quite a small business and casting directors all talk and you can't keep talent a secret in this town.
The brand new book by David Banks
How To Make a Living As a Commercial Actor is available now at Amazon or Barnes & Noble
---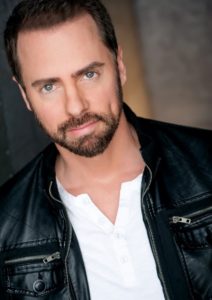 David Banks is an American actor. He is well known for his performance in several funny commercials. He has appeared in over 100 national commercials.
David studied at the Groundlings, which claims some of the funniest comedians such as John Lovitz, Will Farrell, Chris Katan, and Lisa Kudrow.
Since David's move to Southern California he has appeared in commercials with companies like Coors Light, Samsung, Eastwood, Reebok, Motorola, Best Buy, Hoover, Elephant Insurance,Little Caesars, Comcast, Red Robin, Mitsubishi, EA Games, Ditech, Milk, and Citibank to name a few. Banks recently joined Lisa Kudrow, Janeane Garofalo, and Fred Willard in the new hit cartoon Lovesick Fool. Directed by Dominic Polcino (The Simpsons, Family Guy, and King of the Hill).
Comments
comments