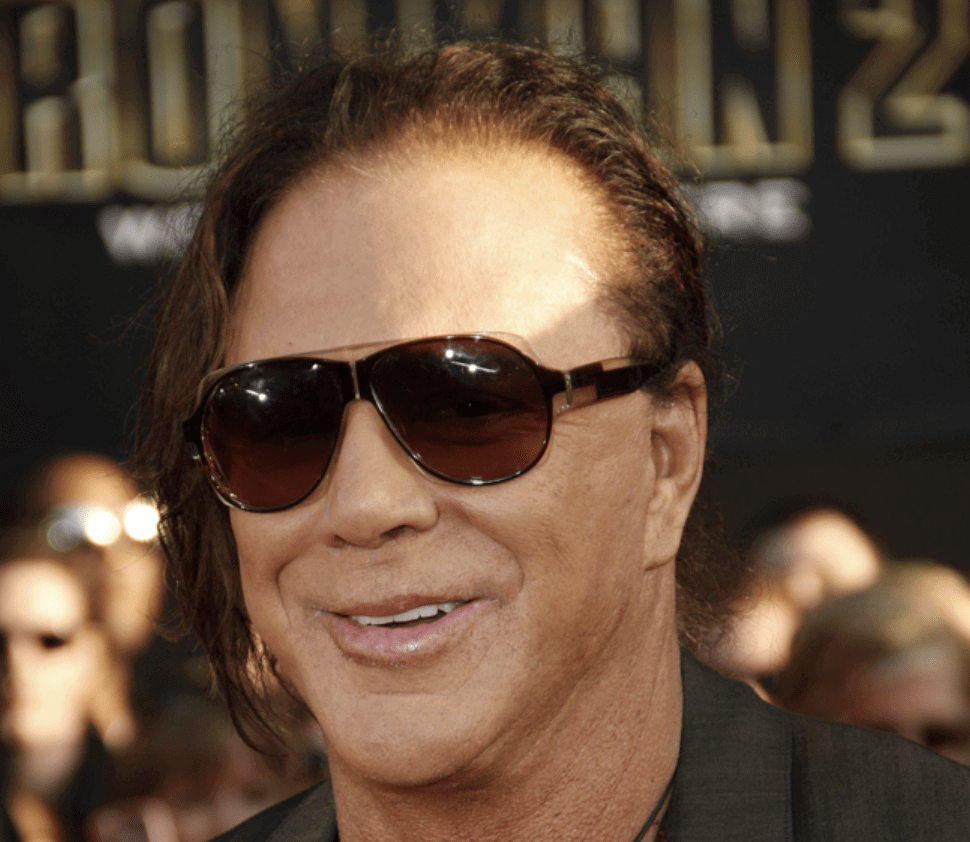 Alan Parker's psychological thriller/horror film Angel Heart blew people's doors off when it came out in the blockbuster year of 1987. It may do the same for anyone interested in this gem 30 years later. Keep in mind, 1987 brought us The Lost Boys, Withnail and I, Wall Street, Predator, Full Metal Jacket, Near Dark, and many other consequential films. But due to its seamless melding of genres and themes and its uniquely stylized terror, Angel Heart occupies a singular place in the pantheon of modern cinema. Mixing Mickey Spillane-style noir with raw horror and abject dread proved to be a winning combination for this unnerving supernatural mind-bender starring Mickey Rourke and Robert De Niro. But be forewarned, Angel Heart is not for the faint of heart. It is a gut-wrenching ride into an unforgiving hell and a miasma of self-immolation.
Angel Heart finds Harry Angel (Mickey Rourke), a chain-smoking gumshoe just trying to get by in the post-war 1950s, tracking down an elusive crooner named Johnny Favorite at the behest of a menacing businessman named Louis Cyphre (Robert De Niro). Harry instantly regrets taking the gig as old Johnny seemed to be into some pretty disturbing stuff; mainly, southern-fried voodoo, animal sacrifice, and general malfeasance. This is a problem for Angel as dead bodies begin to pile up the closer he gets to Johnny "golden tonsils," and, to boot, there are a lot of dead chickens showing up at Harry's doorstep; as Harry consistently points out, he has a "thing for chickens." The pacing here is absolutely brilliant as the noose seems to tighten every step of the journey, and the symbolism is so elegantly rendered, the film often feels like an exquisite oil painting or a couplet of disturbing but pure poetry. But it's the atmosphere of darkness and mystery that takes the cake in this assiduously detailed period piece. The suspense and dread are as thick as New Orleans humidity on an endless summer day.
Parker ideally wanted Jack Nicholson to play the part of Angel, but when he approached Nicholson in his Los Angeles home, the actor wasn't in the best mood after purchasing an impressionist painting for millions of dollars–only to discover it wasn't the one he intended to buy. So Parker asked his second choice, De Niro, to play Angel, but De Niro preferred to play Louis instead. Marlon Brando was the director's third choice, and Rourke was fourth. "Mickey said, 'Don't talk to these other people … I'm best.' He was quite confident," Parker recalls. While filming certain scenes, Rourke held two ice cubes in his hand, crushing them. "Every scene he did with De Niro, he had something in his hand. It was really strange," recalls Parker.
Angel Heart caused quite a stir back in the day as the religious and spiritual elements proved to be exceedingly controversial, not to mention the fact that Mickey Rourke's love interest, the beguiling Lisa Bonet, looked to be all of seventeen-years-old at the time. In fact, when the film first came out, the movie industry's rating board gave it an X rating based on its provocative subject matter and a disturbing blood-drenched sex scene featuring Rourke and Bonet. But it's this kind of controversy that fuels, and indeed throws gasoline on, an already combustible blend of horror, hard-boiled violence, as well as diabolical compulsion.
So, who is Johnny Favorite? And why do ritualistic death and emotional destruction seem to follow the mythical singer? And why does Louis Cyphre look just like 70s-era Martin Scorsese? These are just a few of the questions you'll ponder while trying to assay the mystery of Angel Heart.
With the season of the witch and the occasion of the warlock upon us, with the mysteries of autumn abounding and tricks and treats impending, Angel Heart might be a film you want to revisit or lay your eyes upon for the very first time.
Want to get your acting career started? Sign up or login to Casting Frontier and start auditioning today!
Related articles:
Tom Hardy's Battles with Addiction Informed his Creative Choices in 'Venom'
9 Actors Who Have Struggled with Imposter Syndrome
6 Actors Share Their Bulking-Up Diets and Workout Tips