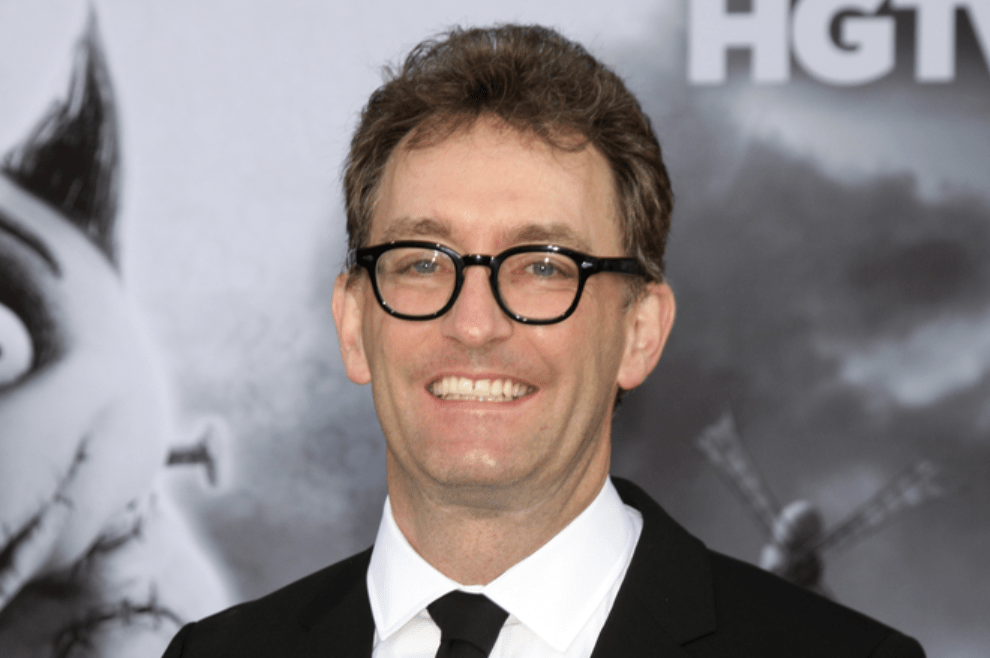 At Casting Frontier, our mission is to empower actors everywhere to expand their horizons and build their careers by offering a simple, no-nonsense portal to apply for real casting calls and auditions right from your computer. But beyond connecting actors with casting directors and other acting job opportunities, we strive to be a resource for every aspect of the craft and the career of acting. Learning from the greats is one of the most important ways to improve your acting chops and enhance your career, which is why this Vanity Fair interview with legendary voiceover actor Tom Kenny is a must-watch for anyone seeking a job in voiceover acting. 
Voice Over Acting Advice from Tom Kenny
Animation voice actor Tom Kenny is famous for providing the voices of SpongeBob SquarePants, the Ice King (Adventure Time), the Mayor (The Powerpuff Girls), and Heffer the cow (Rocko's Modern Life)— among countless other voices for television, video games, and films. In this Vanity Fair clip, the legendary actor lightheartedly reviews impressions of his iconic character voices in honor of Nickelodeon commemorating the 20th anniversary of SpongeBob SquarePants. And, in doing so, Kenny shares both creative and business insights into voice acting.
The History Behind Tom Kenny's Voices
Growing up in East Syracuse, New York, young Kenny loved comic books, drawing funny pictures, and collecting records. "People are always saying that I must have been the class clown, with all these voices," he says. "No, I was  way too shy to be the class clown; I was a class clown's writer." 
Still, he dared to put his humor to the test, starting to do stand-up comedy routines in nightclubs as a teenager. After attending college, Kenny took his routine on the road for about eight years across the U.S. This eventually led to invitations to appear on television shows such as Late Night with David Letterman. Eventually, Kenny moved to Los Angeles to continue growing his comedic career. 
One night while on stage at the Improv, a representative from Cartoon Network was in the audience. Enjoying the way Kenny showcased a variety of characters, the rep asked him if he'd ever considered doing voices for animations. As a matter of fact, Kenny had long wished to do voice-overs for cartoons. Subsequently, even though he was given opportunities to audition for such roles, it wasn't an automatic shoo-in. Indeed, Kenny had to work at it for some time before things started happening. 
How Tom Kenny Created the SpongeBob Voice
Kenny's first major role came in the form of Heffer, the friendly cow in "Rocco's Modern Life":
"'Rocco's Modern Life' and Heffer was the first regular animated series I was ever on, so that's a really important one for me," Kenny recalls. "It's where I first met [the animator] Stephen Hillenburg who'd go on to create SpongeBob. Steve was the creative director of 'Rocco's Modern Life.'"
When Hillenburg was in the process of creating the SpongeBob SquarePants TV series, he was searching for just the right voice to fit his title sponge character. But one day, he heard a voice that made a perfect match for his new yellow protagonist: Kenny, who used the voice for a minor character on Rocco's. Hillenburg told Nickelodeon executives: "That's it—I don't want to hear anybody else do the voice. We've got SpongeBob." The network insisted on having more actors audition for the voice,but an adamant Hillenburg quickly shut them down. He says, "One of the advantages of having a strong creator is that the creator can say, 'No, I like that; I don't care about celebrities.'"
Kenny never imagined he'd ever use that particular voice again after performing it once in Rocko's; in fact, he'd forgotten exactly how it sounded. So, Hillenburg played back a video clip of the Rocko's episode to refresh Kenny's memory. 
Tom Kenny's Advice for Voice Over Acting
Now the 57-year-old actor reveals in the Vanity Fair clip above some insights into the world of voice-acting. He explains, "When you're doing voice-over for TV, the union contract is that they get you for three voices. Once you go to a fourth voice, they've got to give you a little bump in pay. So they have you for one to three voices. So, it pays to be versatile because they would rather pay one guy to do three voices than three guys separately to do three voices." He jokingly adds, "So a lot of times, you wind up talking to yourself and having conversations with yourself."
Some of Kelly's inspirations include his teenage nephew for Heffer, and the Powerpuff Mayor was a combination of the Wizard from the 1939 film The Wizard of Oz and the character Ma from Every Which Way But Loose played by Ruth Gordon.
With all the characters he's played over the course of two decades, Kenny remarks, "I seem to voice a lot of sweet, kind of dumb yellow characters for some reason." And for his commitment to those roles, Kenny has received a Daytime Emmy Award for Outstanding Performer in an Animated Program for playing SpongeBob, as well as two Annie Awards for his voice, work as SpongeBob and the Ice King.
Audition for Acting Jobs Online Today
This clip is a fun, lighthearted exploration into the craft of voice over acting, the history of one of the most iconic voices in cartoons, and the business and industry side of voice overacting. But insights like these don't matter unless they're put to use, and if you're ready to take the next step in your voice acting career, we're ready to help. Our online casting platform lets you find casting calls and auditions from real casting directors and apply them at the touch of a button. Ready to move your career forward? Join Casting Frontier today!
Want to get your acting career started? Sign up or login to Casting Frontier and start auditioning today!
Related articles:
Best and Worst Questions to Ask During an Audition Bring It Episode 28
Netflix Documentary 'Game Changers' Advocates a Plant-Based Diet
Actors Who Were in the Military