I tell people all the time that, "If you wait for Hollywood to call you, you will die of old age." Actors can help themselves by getting involved with small episodic series' or creating one of their own. These types of projects are a great compliment to any acting class that you may be taking. Getting real world production experience is invaluable and it's a free education!
I see people who call themselves actors all the time, doing everything but acting. Then when a role comes up, they confirm they will be there, only to never show up! On the other hand, the one who does show up, is professional, and nails the audition gets the role.
First a little background in my company, Cineplex Studios. We have been producing shows for the web and TV in LA since 2009. The key to our success is the fact that we are a small company and are able to get projects done quickly. We have produced sci-fi, political thrillers, fitness shows, commercials, as well as distribute other productions on TV.
Our most recent production, Hawaiian Sovereignty, is a series that is now on Amazon Prime. The show is set in Hawaii and deals with the state's sovereignty movement and how FBI agents are torn between their loyalty to the United States, their feelings about the movement and the politics involved.
In the casting process, we found an actress who we believed could lead this cast. However this person dropped out after only 6 episodes! We quickly turned to another actress on the cast named Ruby Mercado. She had only a small role in the series but made it known to us that she had a desire to be the lead actress in the series. After giving it some thought, we granted her the leading role in the remaining episodes of Hawaiian Sovereignty.
Ruby took the ball and ran with it! I have never worked on a production that ran as smoothly as Hawaiian Sovereignty after Ruby became the lead. She set the bar for all the other actors to follow. Her professionalism was outstanding. Her attitude was always upbeat. She never had a bad thing to say about anyone. The other actors immediately noticed this and quickly followed her example. Ruby helped make Hawaiian Sovereignty a success and brought with her a high energy level that had previously not been there. Now, Ruby has gone onto several well-known Network TV shows. It all started with sticking to the one she was in and completing the season.
But how does one become successful at this like Ruby did?
You stick with a show as long as possible. Get as much camera time in as you can. Ask to continue with your character in more episodes. Talk with the director, the writer, the producer. Keep developing your character in as many episodes as you can.
If you take a look back at the older days of Hollywood TV series, you will find that most of the memorable actors were on shows that lasted for 36 episodes per season! That is a lot of screen time. Then Hollywood started changing and the number of episodes dropped to 24 and now the series of today will like last more 12 episodes.
Regardless, if you are getting paid for an acting role or not, you want (and need) to be in front of the camera as much as possible. You need to be exercising your acting muscles on a daily basis.
How does one standout to get on a series, especially as a lead actor?
Develop and build your fan base via social media. This is one of the hardest things for most actors to do, but it pays off. Using any downtime to build your audience across Instagram, Facebook and YouTube will show producers that you're a valuable addition to any commercial, episodic or film
In summary, it's key to do what you can to book an ongoing series. Work hard to build your fan base. Show your professionalism by completing the projects you signed up for. Don't drop out because you get bored, or there is no money.
You cannot do a little acting here and a little acting there with a couple of acting classes. It's too easy to drop out and give up.
This is how you can create your own success.
---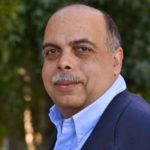 Fred Copeland is the Founder and Owner of Cineplex Studios. He has been in the entertainment business for over 35 years and is a former ABC-TV morning News Producer. Fred is also a signatory member with SAG and the WGAw.
Comments
comments