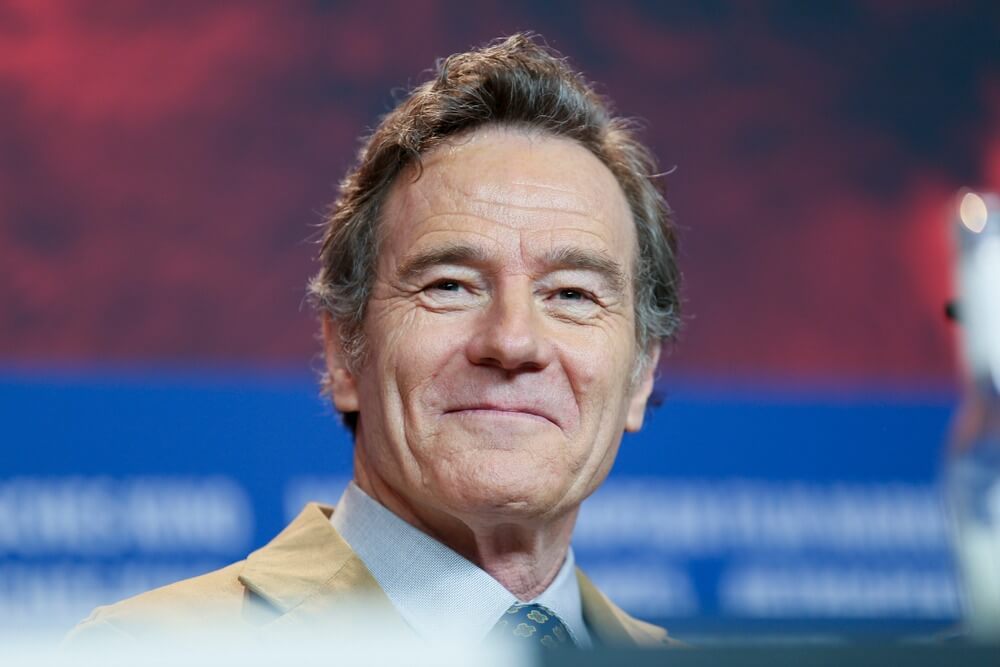 Earlier this year, Bryan Cranston shared an "epiphany" he had in his 30s that transformed his acting career. During an interview with Variety, the Breaking Bad actor shared an important shift in his mindset as it pertained to auditions and handling rejection.
First of all, he recounted an audition he went on in his early 20s in which he opted to "go in character," and that particular character happened to be an arrogant Southerner. Unfortunately, that rudeness was enough to halt the audition from even starting. A decade later, Cranston continued to feel the sting of rejection as he auditioned for commercials and guest-starring roles. But then, a mentor gave him valuable advice that shifted his frame of mind: "Focus on process rather than outcome." Cranston told the magazine: 
"I had an epiphany 10 years after that. It changed my life as an actor. I used to think that an audition was a job interview, but I realized I was giving up my power because I was going into an office wanting something from them. Whenever you want something from anyone, you have relinquished your power. Holding onto power in an audition is essential for an actor. You have to be able to do exactly what you want because that's what's required of you to impress someone with your uniqueness and what you could bring to a character. I was going in there to present an idea, an option for them. An audition became another opportunity for me to act."
The realization empowered him as he no longer felt pressure to be validated or to get the job; rather, he was there to present casting with something—his performance, his take on the role. This enabled Cranston to keenly focus on the process.
And sure enough, he started to land film roles. Remember, he was just getting the ball rolling, so his job opportunities included playing a paramedic in Amazon Women on the Moon; he landed a role in a Roger Corman sci-fi remake; and his voice was used while dubbing several Japanese animated movies in English. Next, Cranston played guest-starring roles in TV shows such as Matlock, Hill Street Blues, and Murder She Wrote. Soon enough, he was featured a number of times on Seinfeld. Moving his way up the ladder, Cranston played a war-department colonel in the highly acclaimed blockbuster Saving Private Ryan. (His character was the one who suggests Ryan be rescued after hearing about the deaths of his three brothers.) Two years later, Cranston landed his breakthrough role as the well-meaning but immature father Hal in the Fox sitcom Malcolm in the Middle.
But Cranston is best known for playing Walter White, the cancer-stricken high school chemistry teacher-turned-ruthless drug kingpin in AMC's Breaking Bad. Not only did he star in the binge-worthy series, he earned a Golden Globe as well as four Emmys for his iconic performance. The series creator, Vince Gilligan, cast Cranston in the dark role despite AMC officials' hesitations to go with an actor who had a six-year run playing Malcolm's goofy dad.
In 2014, Cranston won a Tony Award for Best Leading Actor in a Play for his portrayal of President Lyndon Johnson in All the Way. The following year, he starred as the screenwriter Dalton Trumbo in the biopic Trumbo for which he received his first Oscar nomination. And just this year, the 63-year-old actor took home another Tony for his role in the stage adaptation Network portraying a deranged anchorman Howard Beale.
What's next for Bryan? The lovable gorilla-themed film The One and Only Ivan based on the children's novel of the same name is currently in post-production. In it, Cranston plays Mack, the owner of the Big Top Mall. The film will be released in August of 2020.
Want to get your acting career started? Sign up or login to Casting Frontier and start auditioning today!
Related articles:
Bobbie Chance, Acting Teacher & Coach | 'The Curve' Episode 24
Why Well-Prepared Actors Forget Their Lines
Acting Tips for Emotional Scenes