Important questions actors should ask themselves are:
What is my type? What are the parts that I would readily be cast for? Am I the girl next door, am I an Action hero, am I a sensual leading lady, am I a law enforcement officer, can I play a villain?
In the studio days there was a list of actors that would always play the same parts: the doctors, the inspectors, the bad guys, the lawyers, and the workers. To understand how it works and to get a little bit of history, a great documentary to watch is "Casting By."
Does typecasting exist today? Yes, it still does that is reality. An actor that portrays an FBI agent in a popular TV show plays a variation of another CIA agent in a movie. You will see an actor play a prostitute in another guest role only to see her play another prostitute of a different nationality in another show. There is always a perception of what you can play.
What can you do to break free from typecasting?
It is crucial that an actor knows the roles they would be cast in and excel at, and should know the parts that they would not readily get cast in, but that they know deep down they can play because today actors can break through the glass ceiling. We see it all the time. I for one am more interested in seeing casting that is off kilter than right on the nose. I like casting against type. Professional actors want to ask themselves: What part have I not played that I would be passionate about playing? And also be realistic about what those parts can be.
Find what you have not played and audition for indie films, web series, shorts, and stage plays. Take chances! Challenge yourself!
Actors can break free from being boxed in from playing a certain type and size of role. You're not necessarily destined to play the sidekick forever. You would have never thought that Brie Larson, only having played supporting parts like the sister in "Trainwreck" would win an Oscar as a leading lady in Room. You would've never known that she had those dramatic chops. She showed us her range.
To be an actor by definition is to be a chameleon and be challenged to play all kinds of characters. Recently an actress sent me a picture resume and described herself as a good actress that can only play drama with no mention of comedy.
An actor wants to be able to do both comedy and drama. It's true, some people are born to be funny (they have that comedic timing) and even if they are blessed with that gene, it doesn't mean that they would not or could not want to play something else. Like Sarah Silverman who is well known for comedy getting great reviews for a dramatic turn in the movie "I Smile Back."
You have materials that support the parts you know you get called in for. To not be typecast, change people's perception of you. Start with shooting a different kind of headshot: an edgier one, a friendlier one, or a sexier one. Create a scene in your show reel that shows you playing a character you've never done before. Steve Carell did it with "Foxcatcher" so did Charlize Theron in "Monster." They showed a different side of their talent and it wasn't just prosthetics.
Pretend no one has an imagination, and that you need to educate him or her as to what all the types are you can play. The number one way to not be typecast is to be known as a really good actor that has range (ex. Bryan Cranston and Melissa Leo). If you stay stuck playing the same thing over and over again as many actors do, you also stop growing as an artist.
Stella Adler said actors can play at least 200 characters. Find them!
---
Mic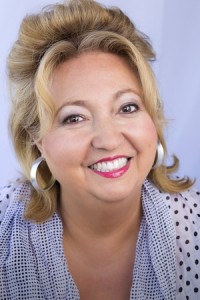 helle Danner is a renowned acting coach who works with A-List Actors privately as well as on set. Michelle trained with Stella Adler and Uta Hagen and was voted favorite acting coach by Backstage readers and featured coaching Andy Richter on The Tonight Show with Conan O'Brien.  Michelle has two books coming out in 2016, The Daily Ritual and The Golden Box.  Please find more about Michelle and her acting programs and classes at michelledanner.com.
Comments
comments