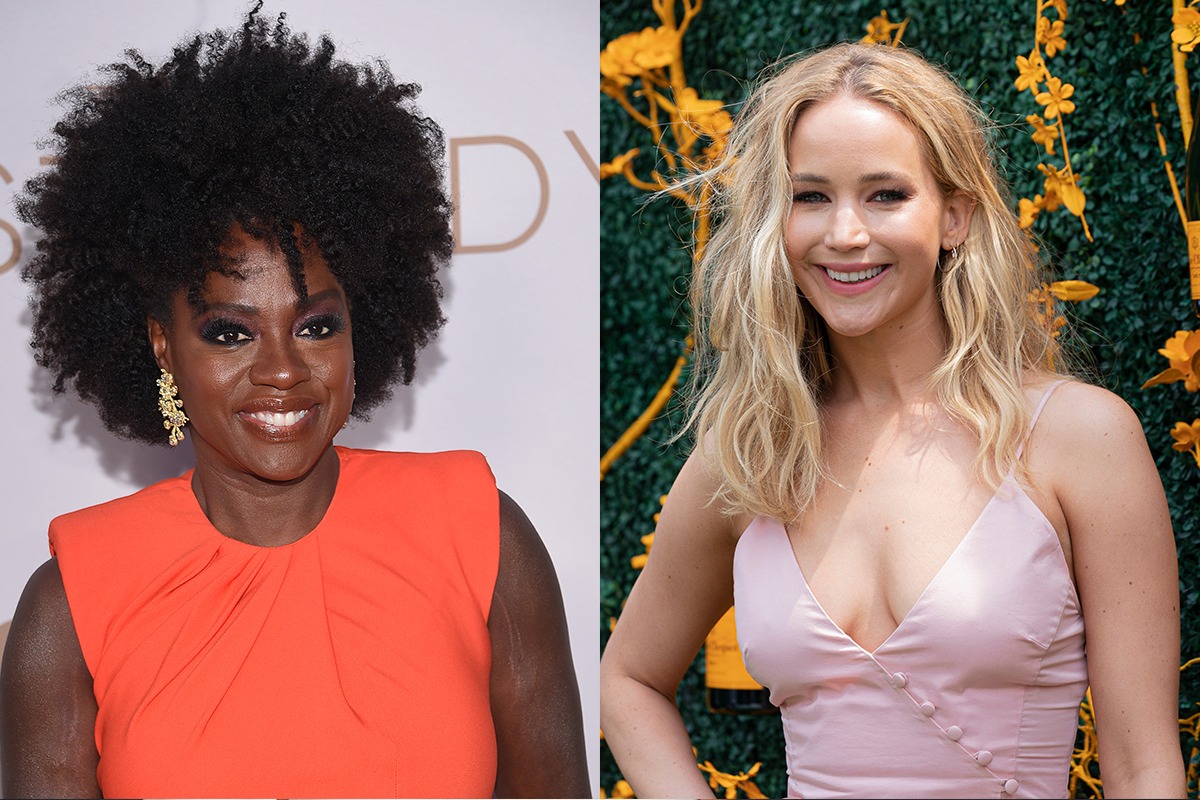 In a Variety "Actors on Actors" interview, acclaimed actresses Viola Davis and Jennifer Lawrence conversed about their latest films, "The Woman King" and "Causeway," respectively. In discussing what it takes to bring life and authenticity to their characters, it became clear just how much respect these two Oscar winners have for one another's craft. Here are some highlights from their time together:
Bring the depth of the human experience
"It's wonderful to sit with you," Davis started. "I see us sort of like the same type of actress, in a way. We don't look alike, I know that … [But] I feel that what you bring to your performance is exactly what an actor is supposed to bring, which is life. Which is the depth of human experience—the minutiae of it, the joy of it, the tragedy of it, the paradox and contradiction of it in every moment." Davis believes the most powerful aspect of acting is capturing humanity in its raw state—more powerful than technical proficiency—and she sees this quality in Lawrence. "I think that's why people are drawn to you," she continued. "And I think that's why people are moved by your performances." In return, Lawrence responded, "I don't feel worthy to be in the same room as you."
A true performance requires bravery
When Lawrence expressed her awe of Davis' mesmerizing "Fences" film performance, Davis shared, "I feel like every co-star challenges me. I feel like every role and every project is a challenge because what you have to do is you have to create a human being. And are you brave enough to do that? We've just been through—has it been three?—really difficult years where we've seen everything, every type of life. And certainly we've seen a lot of people fall, and not just from COVID, from so many different [causes], and in our personal lives. And that's why The Actors Studio back in the day said to observe life. You gotta be an observer of life. Not an observer of other actors—of life. And so with every role the challenge is how do you get at the truth? And then once you try to get at the truth, are you brave enough to get at the truth? Are you brave enough to get emotionally naked?"
Lawrence shared that it can be challenging to take certain roles as seriously as others. In regards to shooting "X-Men," she admitted, "It's hard to not have that perception of the movie or the perception of your performance, like oh well, it's just one of those [Marvel movies]. It's hard not to let that seep in through your mind when you're actually performing something." 
Your work is supposed to be personal
Lawrence portrays a soldier who suffers a traumatic brain injury in "Causeway"—a role with which she felt a great connection. "It felt so personal to me," she revealed. "This is my diary, so either read it or don't read it. I don't care! … It was such a healing process that I think that's why it's still so hard for me to understand that people like it or I don't know, just even that it's a movie, 'cause it was so personal for so long that it's just bizarre to be talking about it." 
Viola responded, "It's supposed to be personal … Listen, what we do as actors helps people feel less alone. We're living in a world now where we're so disconnected from ourselves that we can't connect with other people, and that's because everybody is perpetrating a fraud. I mean everybody." Davis spoke about the misleading representations people post to social media. "Nobody is coming to the table with their truth so that we can come to a space where we can connect," she insists.
An actor's job is not to make the audience feel comfortable

Davis has often discussed how important it is for actors to portray the realness of their character, and she is very clear about what is and what is not part of an actor's job description. In a Variety conversation with Samuel L. Jackson, Davis shared, "It's not my job to give you an image of someone you want to see … It's not my job to make you feel comfortable," she insisted. "If I'm doing a Marvel movie, absolutely, that's my job." But, she continued, "It's not my job if I'm playing a real person. It's my job to give you the truth, to serve it on a silver platter, to make you feel those moments that you have in private that I'm bringing to the public. They may make you squirm. But if you recognize it, then I've done my job as an actor."
Acting is about exposing
In another interview, Davis said, "In acting, when you create a character, you can't judge a character. That's the number one thing you cannot do when you create. So you can't judge a character, and you can't create a character to be likable. It's about being private and public. So think about all the things you do in your life privately—all the things that you have done that nobody knows about. If someone were to play you, in your life, with all those private moments—imagine if they filtered all of it out because they wanted it to be pretty and likable. It's very, very important that we tell the truth as much as possible in our art because I think it makes people feel less alone … Acting is about exposing. It's about taking off the mask."