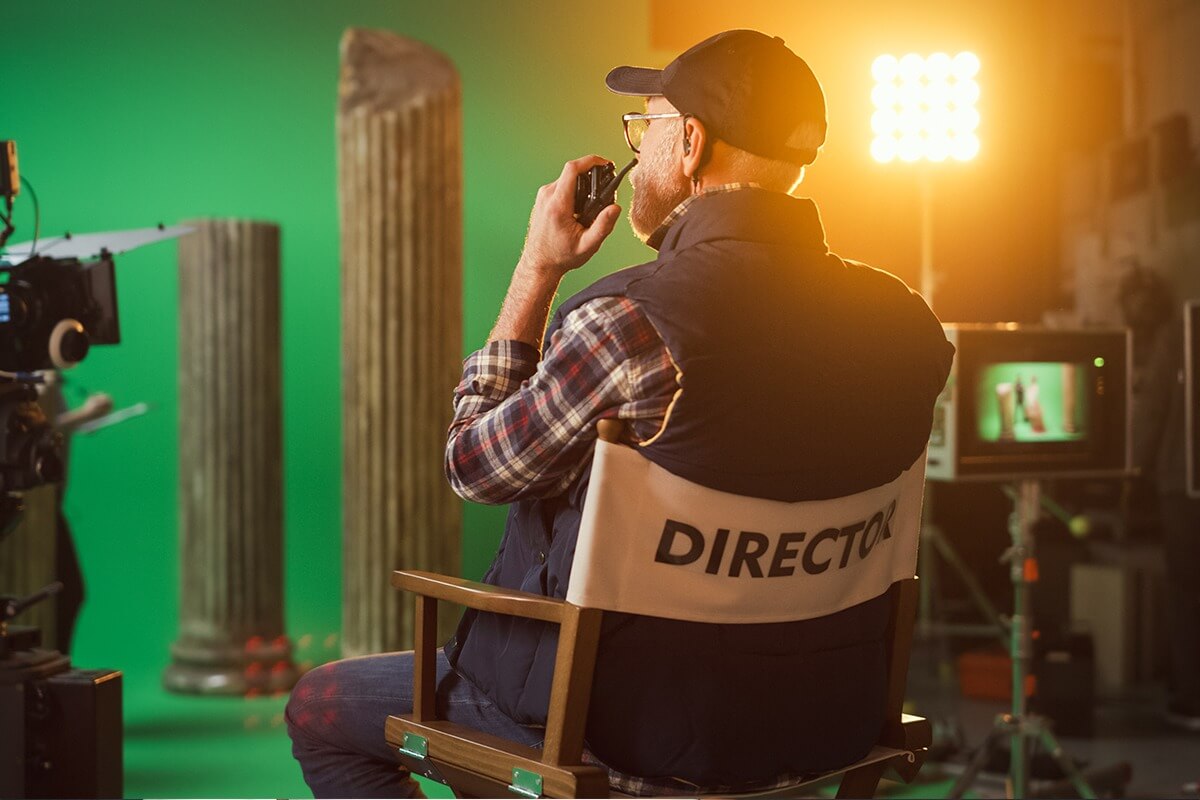 In a Travis International Film Institute webinar, Mark W. Travis both demonstrates and explains his director-centered approach designed to efficiently generate organic and authentic performances from actors. The Travis Technique utilizes an interrogation process that peppers characters with a series of questions that shift from curiosity, to criticism, to support at the whim of the interrogator. Travis is the author of the books "The Director's Journey: The Creative Collaboration between Directors, Writers & Actors," and "The Film Director's Bag of Tricks." After earning a MFA at Yale School of Drama, Travis directed episodes of "The Facts of Life" and "Family Ties," as well as the Emmy-winning PBS dramatic special "Blind Tom: The Story of Thomas Bethune." 
Here are some lessons from Travis' webinar that centers on two actors rehearsing for the first time. Travis uses his interrogation process, igniting the characters who "live inside the actors."
Get out of the way and put the character first
During his method, Travis doesn't talk to the actors at all. Rather, he speaks directly to the characters. He explains: "If you can actually ask the character what's going on; if you could actually get to know the character—not make your own assumptions, not making your own injections, not asking for results from the character—if you could get to know the character, the chances are that you will hit that golden spot that we're all going for, which is authentic, compelling performances, truth, reality, something happening right in front of us for the very first time. That's what we're going for. Whether it's on stage or screen, it doesn't matter. That's what we want. And the more the actor, the director, and the writer try to control the process, the more you or we get in the way of the character."
Release the character
Once an actor is cast in a role, Travis believes the character actually exists inside the actor. "Powerfully, it exists inside them," he insists. "In fact, after I cast anything I'm doing, I tell the actors that basically they don't have to develop the character; they don't have to create the character. What they need to do is release the character. Now actually, creating and developing a character is a lot easier because basically the actor has control; the actor can create or develop whatever they want—pretty much, whatever they want, however they see it." 
Over the years, however, he's observed that actors tend to make creative choices that are easy and comfortable for themselves—something "in their wheelhouse." "Quite honestly, my feeling is that doesn't matter. What matters is, let the character be who the character really, really is. Release the character."
Interrogating the character
Interrogating the character includes a series of questions to tune the character into their deepest convictions, fears, and dreams. Travis explains, "What I'm doing when I'm talking to the character, this is not just a simple interview: 'Hi, how are you? What are you doing? What do you want?' That's easy. Because if I have an interview with the character and just am asking them simple questions, there's no pressure at all." Travis' goal is to arrive at "the dreaded truth" that the character is avoiding. "Now when actors go through this process, they feel enormous pressure. It's not painful, but it is pressure, and it's so much pressure on the character—on the character, not on the actor, [but] on the character—to be present and to answer these questions and just own who they are and what they are in that moment. [So] there is actually no room for the actor." 
The inner voices
"I'm there questioning them, I'm there interrogating them, I'm there saying horrible things to them sometimes, supportive things at other times," Travis continues. "It's a wide range of things. Sometimes I'm just curious … and sometimes I'm sort of deriding or questioning their judgement. I'm doing a lot of things." For this reason, he likens the questioner to the voice(s) within the character's head, their innermost thoughts. "I am several voices in their heads," he asserts. "And I can shift and go anywhere I want, say anything I want, I can accuse the characters of something and then praise them the next moment for the very same thing. I can do that because that's how their [inner thoughts] work." This process benefits the actor, but also the writer and director. Here is an example of a writer who is answering in-depth questions as one of her characters. 
Common feedback from his acting students
Although Travis initially speaks with his students about the characters—the position they find themselves at present, and their emotional possibilities—he very intentionally never discusses how to play the characters or how to play the scene. Throughout his interrogation, he never discusses the scene or any of the dialogue.
He shares, "Many actors I've talked to about working this way, I asked what happens to them, the actor, during the interrogation, and they say, 'Well, I'm sort of there, but I have nothing to do with what's going on. I'm sitting in the background, watching the character and hoping he or she will survive somehow.' That's what happens to the actor. The actor is sort of pushed to the background … and the character is pushed to the foreground."