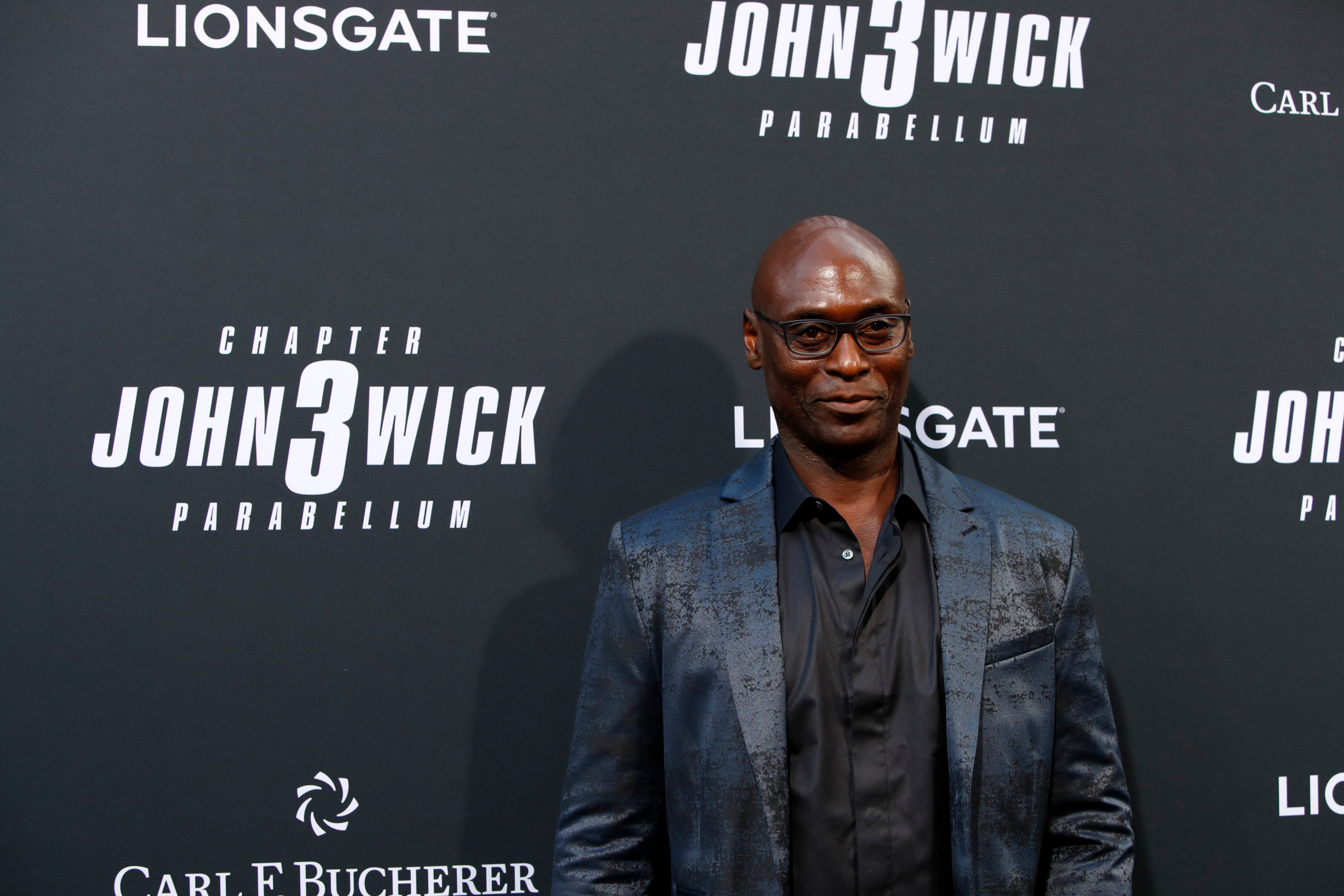 Actor Lance Reddick is best known for his roles in The Wire, Fringe, and the John Wick trilogy. But early on, his goal was to become a working musician—not an actor. In this Off Camera interview, Reddick recalls the debilitating injury that changed the trajectory of his career.
After spending a year studying physics in college, Reddick switched to a music major. But he soon dropped out as he wanted to pursue a career as a musician; indeed, he was originally inspired by the 1970s pop singer David Cassidy from The Partridge Family. But over the years while trying to break into the music industry, Reddick was disappointed to find he was continually shelling out money to do more demo tapes at a particular recording studio, and nothing ever seemed to come from it. "After maybe two years, I started realizing, you know, these guys aren't doing anything," he recalls. 
Money was super tight even though he worked odd jobs seven days a week to support his family. In fact, when his daughter was about to turn one year old, Reddick was a struggling musician juggling three jobs—double-shifting as a waiter and as a newspaper delivery worker. One fateful day, he remembers getting off from working overtime at a restaurant, and he went to his shift at the Wall Street Journal office where he tore a back muscle while lifting a heavy bundle. 
Too stressed to take time off from work to seek medical attention, the injury only grew worse. It wasn't long before Reddick's back injury had him stuck in bed, and he realized he needed to make a drastic change. He recounted: "I'm looking at the ceiling and I'm thinking, 'We need the money; I need to be working.' But I was also thinking, 'You know what? If I keep doing this, I'll be doing this for the rest of my life. How do I think outside the box?' I thought, 'Well, I don't have any money; I don't have any connections. What do I have?' I said, 'Well, I know I can sing, and I know I can act 'cause I acted in college,' so I said, 'Well, let me try that.'" 
Reddick searched the local papers for audition opportunities, and he was encouraged to discover he was able to land various roles in theater as well as episodic work in television.
He then landed a lead role in the HBO series The Wire, playing Cedric Daniels, lieutenant of the Baltimore Police Department's Narcotics Unit, which ran for five seasons. Reddick initially auditioned for the parts of Bunk Moreland and Bubbles because he was told the production was looking for an established actor to portray Daniels. The crime drama premiered in 2002, ending in 2008 after 60 episodes. During its run, the series received average ratings and won no awards, but now The Wire is widely regarded as one of the best drama series of all time.
Next, Reddick was cast as Phillip Broyles, head of the FBI department investigating paranormal activities, in Fringe. The series ran for five seasons as well. And starting in 2014, Reddick appeared as the concierge Charon in all three installments in the John Wick franchise.
Currently, the 56-year-old actor portrays Chief Irving on Amazon Prime's Bosch, and he will appear in Godzilla vs. Kong which is currently in post-production and set to hit theaters in 2020.
Reddick is often cast as authority figures and is comfortable in heavy, dramatic roles. But he also feels right at home playing comedic roles and has been featured on Funny or Die.
But Reddick didn't abandon his musical aspirations entirely. In 2007, he debuted a jazz record Contemplations & Remembrances.
Want to get your acting career started? Sign up or login to Casting Frontier and start auditioning today!
Related articles:
Posture as an Integral Part of Acting
Choosing an Audition Monologue
Continuity Issues with 'El Camino' – SPOILER ALERT!