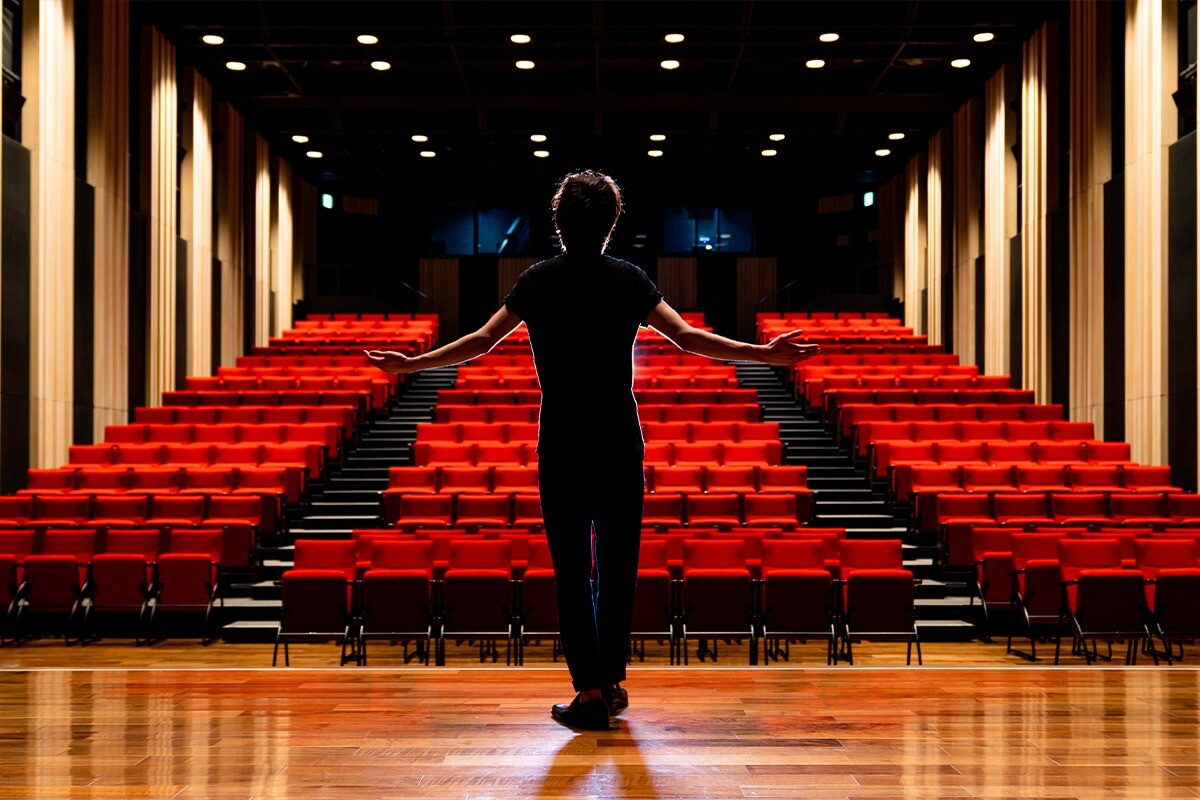 How well can you gauge if the audience is likely to laugh at your comedic performance? And how important is it that your work will be a hit? In a television comedy actor roundtable with The Hollywood Reporter, funnymen Michael Che, Will Forte, Bowen Yang, Michael Che, Jake Johnson, and Danny McBride discuss their ability to assess if a joke will go over with the audience. Their answers demonstrate the vulnerability and complexity of the work of a comedian. It just goes to show that throwing caution to the wind and following what you love is really what you have control over, and they are practices that guide the novice and professional comedian alike. 
Michael Che
Since 2013, Michael Che has written for "Saturday Night Live," was promoted to main cast member, and is now one of the head writers. But Che's comic roots are in stand-up, when he'd work several sets per night. As a performer, he never knows when audiences are going to like his material. "No, I take it the 'Groundhog Day,' theory,"  he explains. "You gotta do it over and over and over again until you get it right, just doing it with different people. Like on 'SNL' we do a run-through dress rehearsal and then by air hopefully [we see if something is going to play] … And in stand-up, you're touring for a year or two or three before you figure out if a joke is going to work or something, so it ends up being: Do it over and over again. And someone says, 'That's good. Did you come up with it?' And you're like, 'Yeah, two years ago.'"
Will Forte
In 2010, Will Forte starred in the movie "MacGruber" alongside Kristen Wiig, which was based on his most popular recurring "SNL" character—the distractible special operations agent who is tasked to deactivate a ticking time bomb. The movie grossed $9.3 million against a $10 million budget. Forte finds that his gauge is frequently off, but he goes with the flow despite it. He admits, "I'm wrong all the time. But you develop this willingness that you just realize you're wrong, and people hate whatever you do. Then you go, 'Oh, I get to do something else?' And you just keep trying. You've got to be willing to be wrong to do stuff. You know, that makes the things that do connect even better because people don't expect it because you're wrong all the time." 
Ten years after "MacGruber," Forte has been given a second chance with his "SNL" sketch character—this time a television series of the same name. "If you do something that you like yourself, you can't control how well it's going to do with audiences. But you can control how you feel about it, so it's way easier to accept something failing if you are proud of it and like it," Forte says. 
Bowen Yang
"Las Culturistas" podcast co-host and "SNL" funnyman Bowen Yang shared an insight about the pressures of meeting the expectations of those who do the hiring. He asserts, "If you build houses, and you build houses to exact specifications, it's not up to you if the person living inside of it is happy. People walking past it think it's a good house. That shouldn't disconnect you from your own sense of accomplishment." 
Jake Johnson
Jake Johnson admits he has no real read on the audience. The "Minx" actor says, "So I have no idea how it's gonna go. When people like things or they don't, I don't always agree. So even if you do something that people like, what they like a lot of times, I'm like, 'That was my least favorite moment!' But when you're in it, sometimes you know it feels good. And you're like, 'This is really great right now.' And nobody agrees. You're like, 'It was still a great Tuesday. I like doing that! … I hope they like it because then I get to keep going." 
Danny McBride 
Danny McBride created, wrote, and executive-produced the black comedy series "The Righteous Gemstones," which follows a dysfunctional family of televangelists. He says, "With a movie you can create something, you can sneak into the theater, or you can go to a premiere, and you can see what people's reactions are in real time. But with TV, unless it's in front of a live studio audience, there's zero understanding of what worked for people or didn't. I mean, the most you get is if someone comes up to you on a plane and tells you they liked it or whatever. But it is kind of odd: you make this thing and just like toss it out, and you kind of read the tea leaves like if you get an opportunity to do it again."