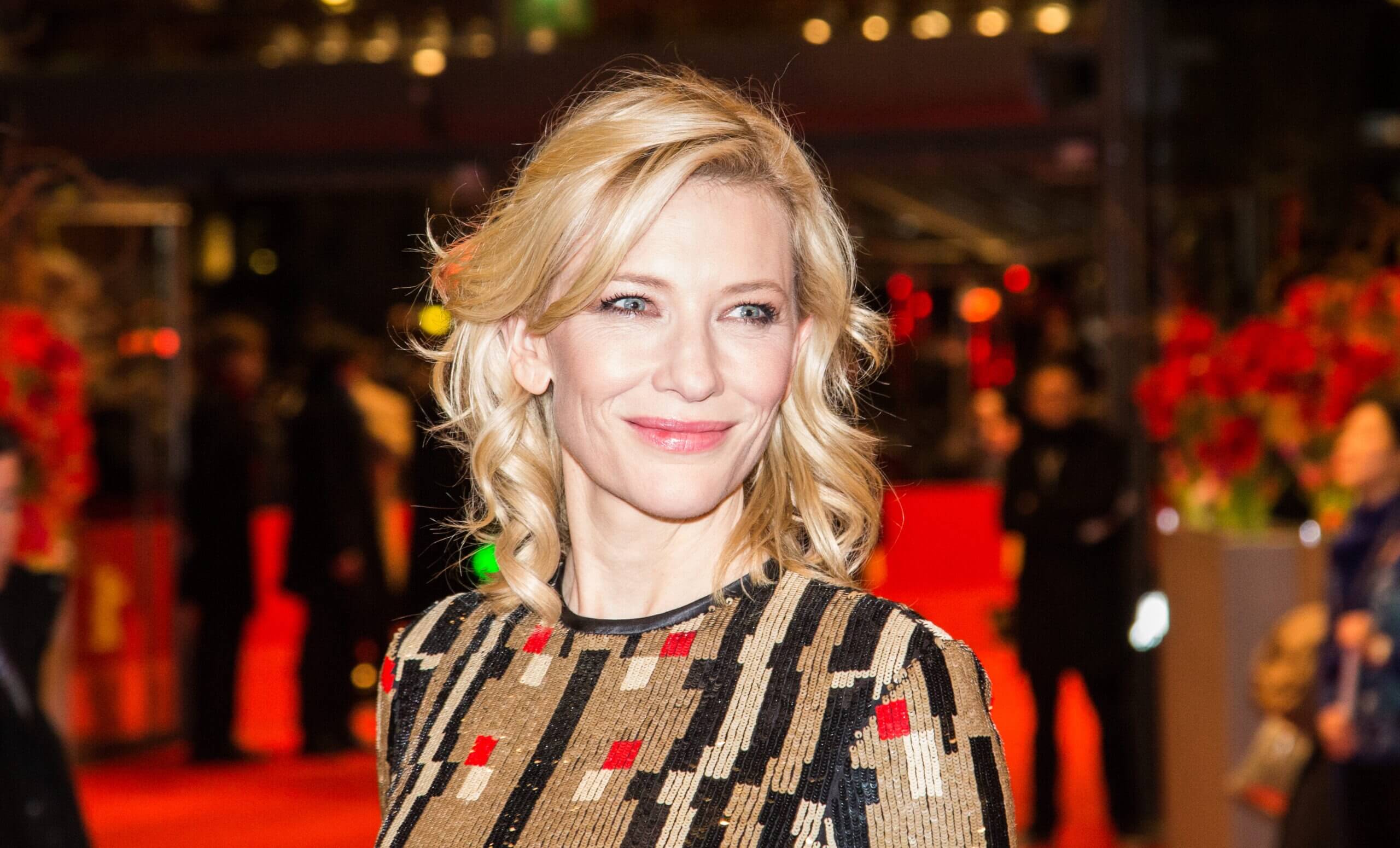 Cate Blanchett is set to be honored at the 47th Chaplin Award Gala later this month at Lincoln Center's Alice Tully Hall. She will be celebrated for her work as an internationally acclaimed actor, producer, artistic director, and humanitarian. 
The versatile actress started off studying art history in college in Australia, but as fate would have it, at the age of 18, Cate was invited to work as an extra in an Egyptian boxing film called "Kaboria" while on vacation. She appeared in three scenes—just enough to make her rethink her future studies. "It was only when I realized how actors have the power to move people that I decided to pursue acting as a career," she says.
Returning to Australia, Blanchett switched colleges so she could attend the National Institute of Dramatic Art in Sydney where she graduated in 1992. Her first professional roles took place on the Australian stage. "I feel like I've been marinated in Australian theater," she stated. In time, Cate's dedication to the craft led to her Academy Award-winning performances in "Blue Jasmine" and "The Aviator." Blanchett also received four additional Oscar nods for her performances in "Elizabeth" (1998), "Notes on Scandal" (2006), the biopic "I'm Not There" (2007), and "Carol" (2015). 
Here are some of Blanchett's quotes regarding her approach to acting:
Acting is a generous act.
In the Sydney Theatre Company, Blanchett was cast in the David Mamet play "Oleanna" in a role she deemed to be misogynistic. During rehearsal, the director zeroed in on her apparent lack of commitment to her performance. Cate recalls him confronting her: "It's not about you; it is about the work. I don't care what your politics are; it's about the audience." She reflects, "Of course, he was right. And so suddenly I wasn't putting my opinion, my perspective, on the work—I just allowed the work to speak for itself, and as a result, it was absolutely thrilling to perform. But the audience had the experience. So that notion that [acting] is not for me, but a generous act, was instilled in me right there."
"It depends who you speak to, but [acting] can often be seen as an indulgent profession, but I think it's a compassionate profession. And you do see the world, for a short period of time, often through an unlikable person's perspective. A person that you wouldn't necessarily have a relationship with and then say: 'How do they see the world? How do they pit themselves against the world?' And so it does expand you as a person."
"I'm not interested in playing characters who see the world through my prism. I think the journey of understanding any character is to see how they tick and how they differ from you."
Discipline:
"Someone might have a germ of talent, but 90 percent of it is discipline and how you practice it, what you do with it…Instinct won't carry you through the entire journey. It's what you do in the moments between inspiration."
Process:
"I don't like to reduce a role to fit me. The challenge to me is to expand to it. Sometimes it works, and sometimes it doesn't. But that's the challenge of it."
"If you know why someone is doing what they're doing, why they're behaving the way they are, then that's your job to reveal that, and often that's situational. The storytelling does that, and then some of it's your job as an actor to make that subtext come to life."
"You're never in a static point. Just as our identity is not a static thing, your relationship to your work is not a static thing. And I think what keeps propelling me forward is going into the unknown. I'm always picking apart the bits that I'm not happy with, and thinking, 'I don't want to do that again.' And it's not necessarily the outcome; it can have to do with the process, even in works that have been well received by the public. That's what keeps propelling me forward; otherwise, I think I'd stop doing it all together."
"I love strange choices. I'm always interested in people who depart from what is expected of them and go into new territory."
"As an actor, I endeavor to find the reason in the unreasonable. Because no one thinks they are being unreasonable or unrealistic or demanding or behaving madly. We all see ourselves as being justified."
On failure:
"Mind the gap—it's the difference between life as you dream it and life as it is."
"I don't understand a way to work other than bold-facedly running towards failure."
"If you know you are going to fail, then fail gloriously."
Want to get your acting career started? Sign up or login to Casting Frontier and start auditioning today!
Related articles:
Audition Lessons from Working Actors
Tips for Unrepresented Actors from Casting Director Paul Weber
Casting Director and Acting Coach Paul Weber on Stronger Auditions