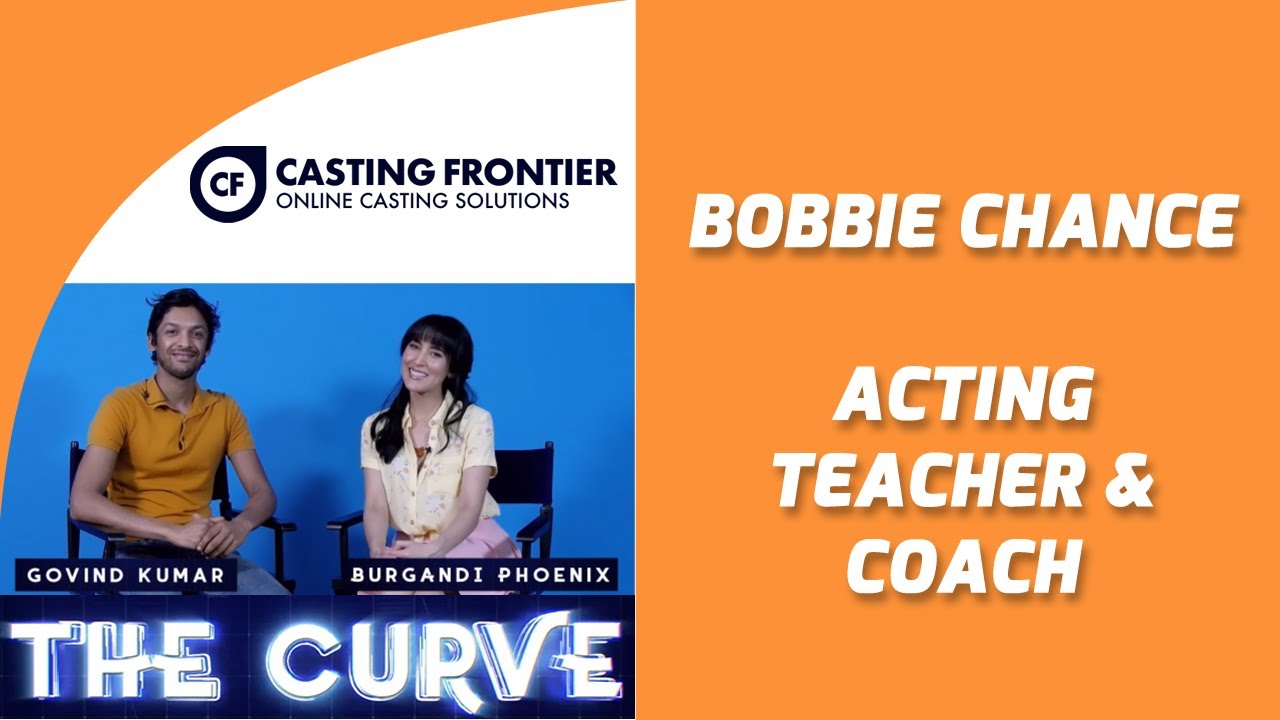 On Casting Frontier's 24th episode of The Curve, Burgandi and Govind interview the legendary acting coach and teacher Bobbie Chance from Hollywood Actor's Showcase. Since 1990, Bobbie has worked with many major stars the likes of Giovanni Ribisi, Stephen Dorff, Scarlett Johansson, Drew Barrymore, and Taryn Manning. 
"Whatever we're doing, works," she asserts. "For us, it's about the actors getting hired. That's all I care about." To succeed in the business, she insists actors must be willing to surrender themselves to the role, essentially using their body as a vessel to bring the character off the page. "It's either the actor or the part," Bobbie says. "There can't be two of you in front of the camera or two of you on stage." 
One of her mottos affirms both authenticity and commitment: "You can't buy it. You can't fake it. You gotta be it to become it." She tells Burgandi and Govind, "You can take that to the bank because it works every time." 
Hollywood Actor's Studio gives passionate actors hands-on experience and prepares them with an array of skill-building exercises. Located on Ventura Boulevard in Sherman Oaks, California, Bobbie mentors students ranging from newbies to A-list actors. Students can sign up for courses in improvisation, scene study, emotional improv sessions, private lessons, and career consultations. Bobbie tailors a program to meet the needs of individual actors and mentors actors in the specific roles for which they've been cast."I don't teach acting. I  don't teach technique. I undo technique. I loathe technique. For me, it's about impulse and it's about raw, animal, and being reckless," she asserts.
Bobbie's start in the business is one of those rare stories you hear about: an aspiring actress goes on her first audition and receives a seven-year contract. At the age of 17, she was cast alongside Frankie Avalon and Annette Funicello in the famed Beach Party movies of the 1960s. Bobbie is certain her experiences in these smash-hit films prepared her to become the acting coach she is today. Indeed, she says she worked with "the most talented people in Hollywood … [and was] taught by the best actors in town."
For the past three decades, Hollywood Actor's Studio has showcased their students every Thursday night. This is a valuable opportunity for actors to be seen by top executives, casting directors, agents, and managers in the business. Bobbie sees many of her actors land supporting and lead roles thanks to these weekly showcase events.
When asked what advice she has for aspiring talents, Bobbie cautions actors that if they're not all-in, then they might as well go home and do something else with their lives. "If you are hungry and dedicated, and this is it for you, then jump in all the way and give it everything you've got—or why bother? … Go all the way and just take all the bumps, take them all and learn from them, and keep growing. And that's what I tell my actors—after I take my whip!" she laughs. Besides, she adds, "The ones that don't quit have a shot."
Even though her start as an actress was such a shoe-in, Bobbie tells newbies to expect to not get hired when going in for auditions. She advises, "For the young actor who comes here … You're probably not going to get hired, so go have fun, go do your thing, shine! Give it everything you've got. What are they going to do? Take your star off Hollywood Boulevard?"
Be on the lookout for Bobbie Chace's upcoming reality show. Although the specifics are still quite secret, it will be called Acting with Hollywood Stars. Bobbie is set to direct it, and they're shooting the pilot. Celebrities will be involved.
Casting Frontier's YouTube series The Curve is hosted by Burgandi Phoenix and Govind Kumar. Stay ahead of the curve by joining us for more valuable tips and stories from an assortment of industry insiders each week.
Want to get your acting career started? Sign up or login to Casting Frontier and start auditioning today!
Related articles:
Why Well-Prepared Actors Forget Their Lines
Acting Tips for Emotional Scenes
What does 'Cheating the Camera' mean? | 'Bring It!' Episode 22