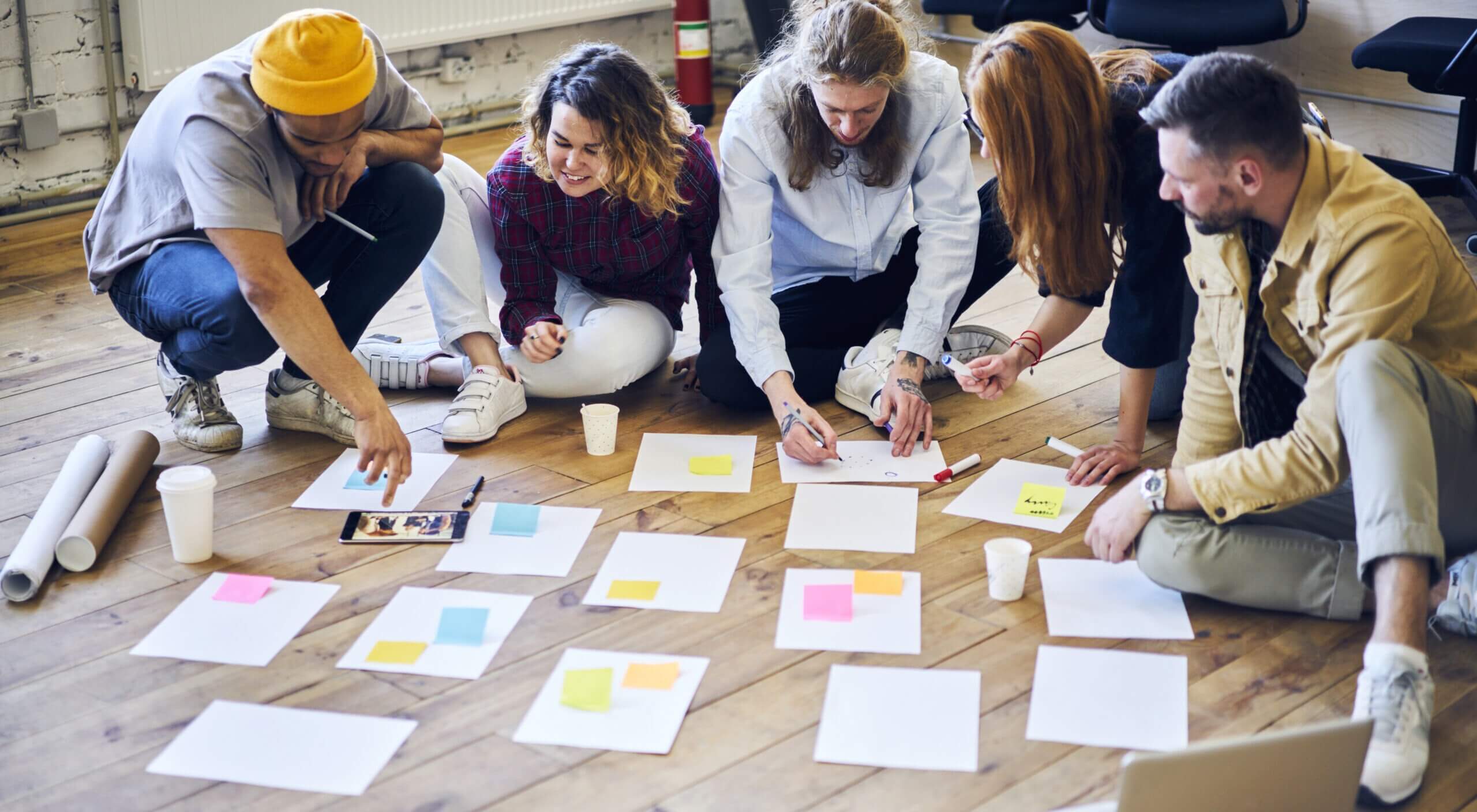 We're all influenced by the people closest to us, so it's wise to be intentional about who we surround ourselves with. First of all, it's important to be in the company of folks who are rooting for you — individuals who are genuinely ready to celebrate when something good happens in your life, and you wish the best for them as well. But, being an actor, there are also advantages to surrounding yourself with creative people. Here are some benefits as described through the life experiences of the EGOT-winning entertainer Liza Minnelli, and Billy Crudup of "The Morning Show."
Surrounding yourself with creative people helps you recognize other people's talent.
The legendary Liza Minnelli recently appeared on "CBS Sunday Morning" and spoke about growing up surrounded by spectacular talents from the Golden Age of Hollywood, including Fred Astaire, Gene Kelly, and Kay Thompson, who would regularly pay visits to her family's house. Not only were these performers there for the business end of acting, they inspired and competed with one another, brought out the best of their skill sets, and ultimately grew closer together. Minnelli reflects, "I had great people around me. The biggest thing I got was to recognize somebody else's talent." 
Being around creative people clarifies what makes you unique.
Being in the presence of these inspired individuals also helped young Liza clarify what made her unique as a performer. The daughter of Judy Garland and film director Vincente Minnelli, she was often reminded of her originality. "I grew up with all these wonderful people, and yet my parents always said to me, 'No — you're your own. There's nobody like you.'" 
It amplifies your creativity.
Billy Crudup, who's been nominated for a Golden Globe for the role of Cory Ellison in "The Morning Show," describes the impact of creative social ties on his own creativity. "If you put yourself in situations where you're with people who are more ambitious than you, that are more talented than you, that have their own creative engines, you can exceed your own expectations and creative expression. And when that happens, it's a vivid kind of living — like the world is on fire," he said on "Off Camera." 
It can give you creative direction and a stronger sense of purpose.
Although it's hard to believe, Minnelli seems sincere when she asserts she was not a naturally good singer, especially as compared to her iconic mother. After her mother's death, Liza was greatly influenced by French singer Charles Aznavour who she insists changed her entire life, in that he taught her how to deliver a song. "When I went to see Charles Aznavour, and he sang the song — but it wasn't his voice that got me. What got me was why he was singing it. I just thought: 'That's what I want to do!' He told that story through the song.'" This influence impacted her Oscar-winning performance in "Cabaret," and it continues to this very day. Now Liza reflects, "When I'm singing to an audience, I'm not singing to an audience; I'm singing to you. What I want to say to the audience is, 'Have you ever felt like this? Because it's what I'm going through now.' I just want people to know that I've been through what they've been through."
It can help you get work.
Crudup recalls that a year after graduating from college, he auditioned for a Broadway production of "Arcadia" (1995). When receiving feedback, the note didn't really make sense to him — that is, not until he stepped outside the audition room. With this revelation, he tried to go back to re-audition, but was told he's just not right for the part. But the young actor was still excited that he'd come to understand what they were looking for in the role and so, for fun, he invited an actress friend to work on the scene together. "We started working on this scene together just as a way of improving our skill set. And two weeks went by, and I got the call that ["Arcadia" casting] hadn't been able to find anybody for [the role of] Septimus, and would I come back in? I'd been working on this thing so I knew it back and front," the New York native remembers. Needless to say, he returned, nailed the audition, and landed the part. "Arcadia" was his Broadway debut, and Crudup felt like he was in exactly the right place and knew exactly what to do. 
It leads to true friendship and a sense of community.
Creative people share similar struggles and may need encouragement from time to time to keep going in their pursuits. They can share their resources and experiences with their processes, practice together, and be present for one another. It's a lifestyle, sometimes a community, that mutually supports creativity and the process rather than the result. After all, we're all works in progress. So cherish your creative friends and enjoy the ride. As Liza Minnelli says about her dear friend, Michael Feinstein, who is her accompanist on the piano: "I mean we met each other, and we're joined at the hip!"
Want to get your acting career started? Sign up or login to Casting Frontier and start auditioning today!
Related articles:
What These Hollywood A-Listers Would Teach on Their First Day of Acting Class
How to Make Your Self-Taped Auditions Stand Out
Tom Hanks on the "Greatest Job an Actor Can Have"