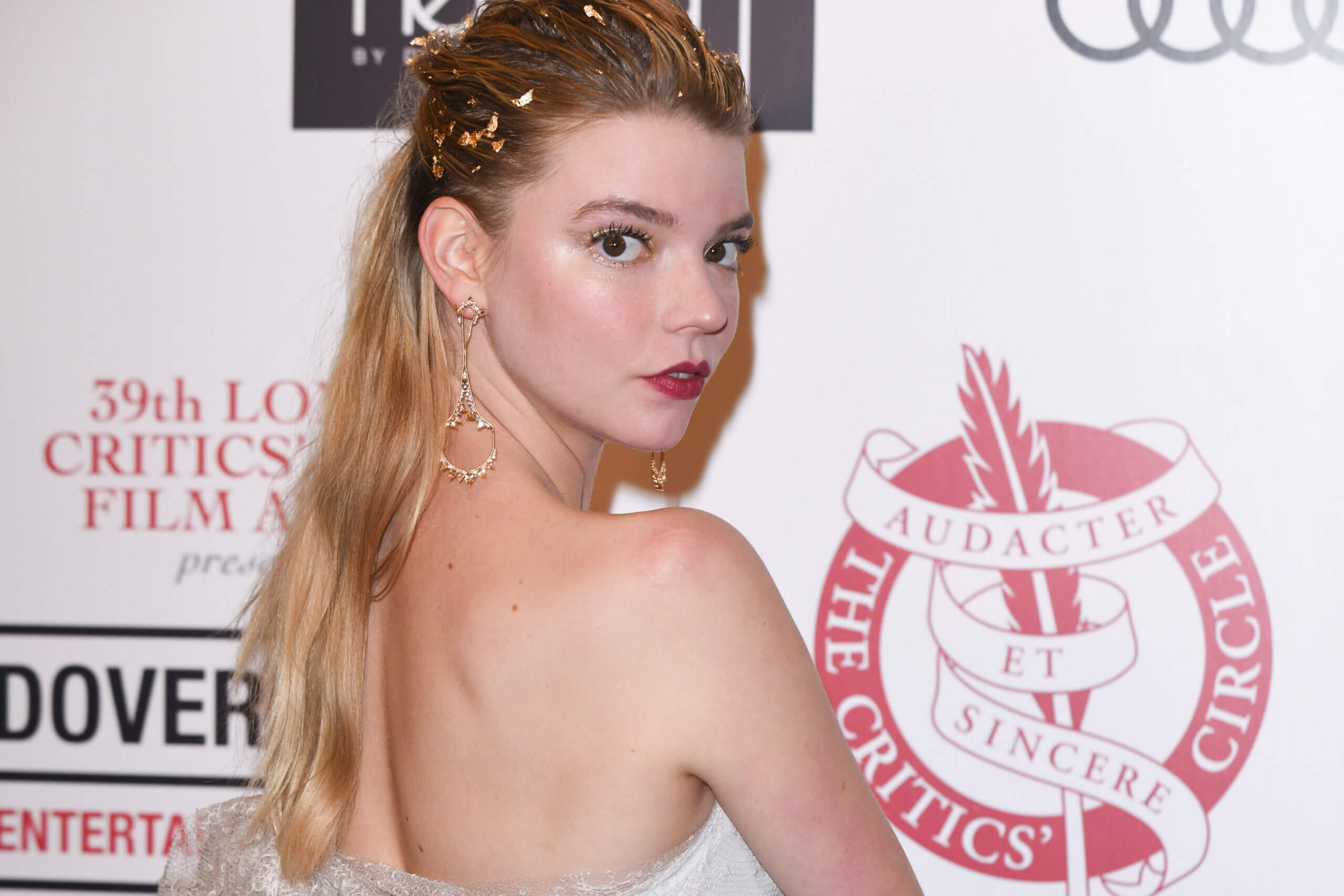 Anya Taylor-Joy is struck by the overwhelming success of The Queen's Gambit. The 24-year-old star gives a riveting performance in the Netflix series which now rates as the most-watched limited series to date. In fact, The Queen's Gambit's viewership is rated number one in over sixty countries.
"I have never experienced that before in my life and promptly turned around and walked away because it was too much," Anya recalls seeing a billboard on Sunset Boulevard with her face.
The Argentine-British actress has portrayed over 20 roles within the past five years with little time to take a breath between projects. While Anya is not complaining as she loves all the characters she's played, she admits the pace has been "insane."  
A Big Year
In 2019, she starred in the BBC One series Peaky Blinders and Netflix's The Dark Crystal: Age of Resistance. The following year, Taylor-Joy played Emma Woodhouse in the Jane Austen adaptation Emma. Her next film, the psychological horror Last Night in Soho is expected to be released in April.
The Queen's Gambit
Writer-director Scott Frank first approached Taylor-Joy with an idea he had for a new project featuring a fictional chess prodigy. While Frank had no script at the time, he provided her with the Walter Tevis 1983 novel The Queen's Gambit. Anya says, "I devoured the book in about an hour. I fell in love with Beth immediately and there was a really strong kinship." The character Beth Harmon is an orphan who makes the rounds in the male-dominated chess tournament circuit in the 1960s while struggling with her own demons. 
Preparing for the role required learning the game of chess. As time was a luxury she did not have, Taylor-Joy picked up the basics while on set with her "chess sensei," chess expert Bruce Pandolfini. She was determined to at least have a theoretical understanding of the classic board game. On top of that, she memorized specific chess moves shortly before each shoot. "I am very, very grateful to my short-term memory for that," Anya says. 
Two of a Kind 
The actress insists she and Beth are actually "very, very similar people" who both share an inherent sense of loneliness. Indeed, Taylor-Joy has contended with her bouts of loneliness, especially when she was younger. 
Although born in Miami, she spent her early years living in Buenos Aires speaking Spanish before moving to London. Traumatized by such a drastic change, young Anya refused to speak English for two years hoping they would return to Argentina. Loneliness that eventually motivated her to learn English at the age of eight through reading the Harry Potter book series. In her teen years, she would split her time living in both England and the U.S.
Anya was discovered at only sixteen years old. She recalls, "I wanted to wear my mom's heels because I had a party and I was practicing. So I take my dog for a walk and I see this car, and it seems to be following me." Wouldn't you know, the driver was the head of a modeling agency, and thus her modeling career launched. During a shoot, she met Downton Abbey star Alan Leech who introduced her to his agent. Shortly after, she dropped out of school to chase her dreams. Rather than taking acting courses, Anya explains, "The way [Beth is] intuitive about chess, I'm an intuitive actor."
Taylor-Joy's breakthrough role came at the age of 18, in the period horror film The Witch. Two years later, she was nominated for a BAFTA Rising Star Award. Since then she has continued to rise.
Next on Anya's list will be portraying a young Furiosa in the upcoming Mad Max spinoff. She is also set to work with Scott Frank on yet another project based on a book, Vladimir Nabokov's Laughter in the Dark.