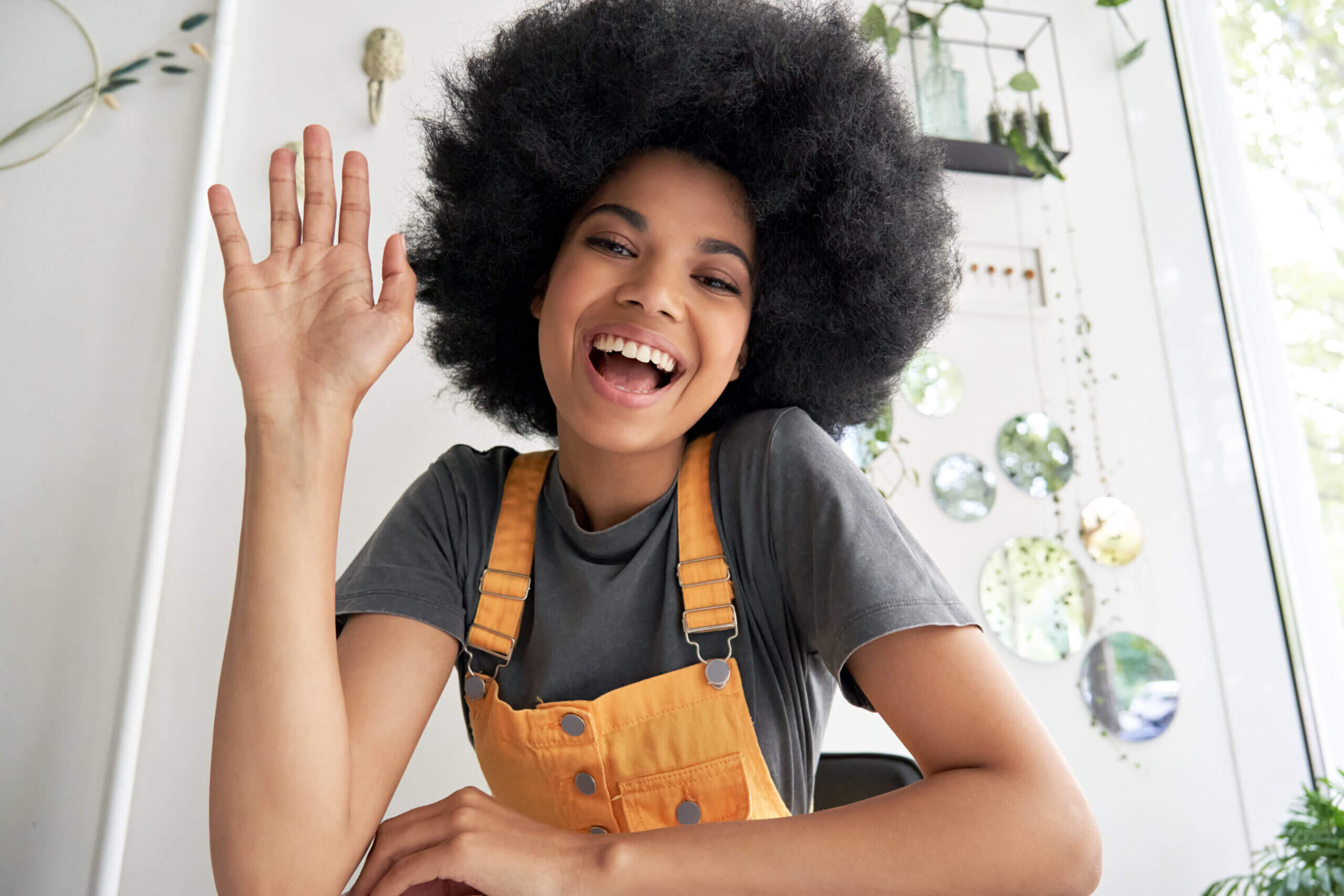 Slating at the beginning of a commercial audition seems like a simple enough task: you look at the camera in a personable manner and state your name. But there are a few things to keep in mind when it comes to the process. It's often the first occasion where casting will be seeing you on camera, and everyone involved in the casting process will be immediately assessing your type, voice, essence, and body language to see if you're a good fit for the spot. It also allows directors and producers to assess whether they'd like to work with you based on your personal style and professionalism. In other words, slating can have a real impact on the success of your audition.
With that in mind, here are a few tips to make sure your slating technique gets you noticed for all the right reasons:
Think of the camera as your friend.
As you briefly greet and introduce yourself to the camera, it can help to imagine that you're speaking to a close friend. When you're with a good friend, your mood brightens and you feel relaxed and confident. Imagining that the inanimate camera is actually that special loved one is a quick way to brighten up your first on-camera impression, especially during commercial auditions, which require an upbeat attitude. 
Practice slating at home.
Many actors find slating too basic to practice, but keep in mind that the casting decision makers often don't have enough time to view every actor's full audition tape due to time constraints or other pressures, and you don't want to give them any reason to cut yours off before the good part—your actual audition. So make the most of this opportunity to make a positive connection by practicing at home. Make sure to keep your body still so it remains in frame as you pleasantly say, "Hi, I'm Riley Jackson," for example, in a natural tone. Be careful to avoid a demeanor that is overly enthusiastic, annoyingly quiet, oddly loud, or stiffly proud. Also practice turning from side to side for profile shots until it becomes second nature. 
Precisely follow instructions.
Slating is an important practice as it allows casting to keep track of each actor and match their performance to their audition tapes. But every casting director has a unique way of managing the large quantities of actors that come their way, so it's important to exactly follow the slating instructions provided. Some jobs may only require you to say your name, while others might need more information such as your height, representation, union affiliation, the character for which you're auditioning, your present location, or whether you're under the age of 18. In fact, you may be instructed not to slate at all, especially if casting already has a digital profile page set up for you. However, if instructions are not provided, consider calling the casting director's office about their slating preference.
Be ready for anything when slating for self-tapes and virtual auditions.
As stated above, precisely follow the instructions provided. Keep your slate separate so that it doesn't roll right into your audition unless told to do otherwise. Also, make sure your physical environment allows you to step back for a full-body shot. In fact, assume they might ask for the full-body shot to be shot horizontally, and be ready to accommodate that request. This can be difficult to achieve, especially in a small apartment setting. Some actors find a blank wall, or use a paper backdrop and use a tripod with the camera raised to about neck level to help prevent distortion of their body type. 
Keep your hands looking good.
Some slating will require a close-up of your hands, say, if you'll be eating an advertised food product. In such instances, your hands must appear clean and sufficiently manicured. Make sure to take your time when slating your hands so casting can actually see how great they look.
Want to get your acting career started? Sign up or login to Casting Frontier and start auditioning today!
Related articles:
6 Tips for Demo Reels
The Benefits of Surrounding Yourself With Creative People
What These Hollywood A-Listers Would Teach on Their First Day of Acting Class