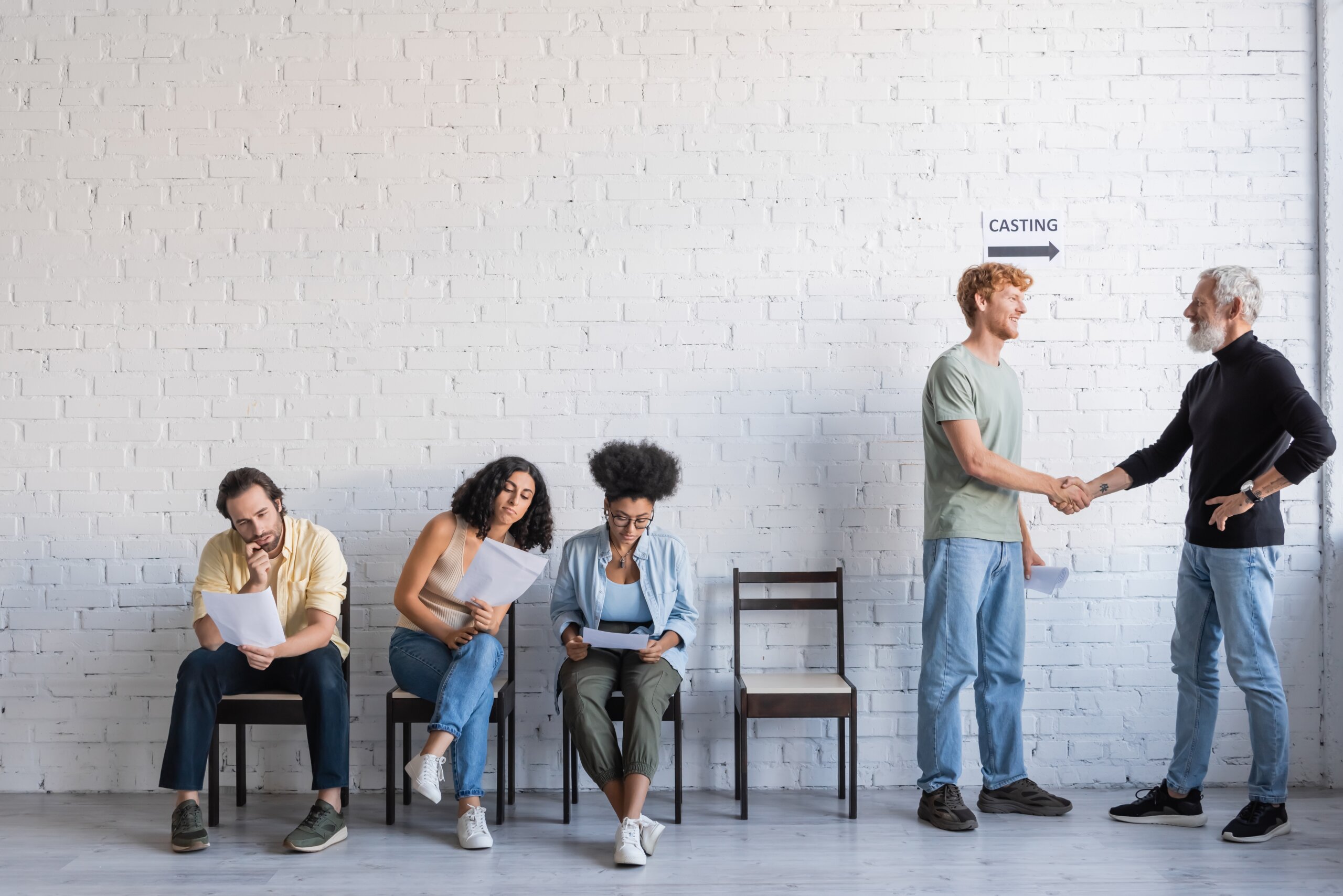 Kate Crowther is an executive producer of Bad Wolf, a production company based in both South Wales and Los Angeles which creates imaginative and relevant drama for networks including HBO, AMC, Peacock, FX and BBC. Crowther assembles world-renowned producers, directors, and actors to collaborate in the global TV market, and is known for "Wanderlust," "Doctor Foster: A Woman Scorned," and "Raised by Wolves." As a hiring expert, she offers her top tips for aspiring talent to consider as they seek to make new contacts in the entertainment industry. Here are some of her insights from the BAFTA Guru Live interview How to perfect your networking game. "We're constantly looking for new people across all departments all the time," she insists.
Be clear about what you have to offer.
When just starting out, make sure to not talk yourself out of work opportunities. Crowther says, "One of the first things to really think about is how to present yourself positively, particularly when you're trying to break into the industry. It's a natural reaction to think about what you can't do and to kind of say in your letter or in your email, 'I have no experience.' Never start off from that point. Start off with what you can do." From an actor's perspective, make sure to emphasize what you specifically bring to the table — any experience, courses, special skills, dialects, and strengths. Is your actor reel not quite showing what makes you unique in the industry? Create content to demonstrate what you're most passionate about as an actor. For example, find a monologue that shines a light on this quality and add it to your reel.
Research and be able to speak about the project(s) for which you're auditioning.
When auditioning for a TV or film role, "Absolutely know the projects that are made by the company that you're going for. Know what we make, be able to talk about that," Crowther asserts. She encourages talent to read reviews and watch clips of the production in question. "Ideally watch whole episodes if you can, but time can be short. But really make sure you know for each company you're going for, don't see it as a generic kind of company." Also, have a good idea of specific casting directors' bodies of work and the styles of commercial branding alike. Tailoring your approach demonstrates you're taking the business end of acting seriously and your research will inform the decisions you make in the audition room and during interviews.
Build connections in local theater.
Crawther is always on the lookout for the next wave of talent, and she often sets her eyes on local theater. "I think it's really important to know about new writers, new directors, and new talent. A really good way of getting into that is not just via television or film, whichever you're looking to get into, but also by local theater groups, for example. Certainly, in Cardiff when I was kind of early on in my career, we all — actors, directors, producers, aspiring people — we all hung out in the same places, we went to the same new theater stuff, we got to know each other, we got to build connections. People have made feature films based on those connections. And so I think it's really good, think not just about television but about all the theater stuff that's happening locally as well."
Don't underestimate the assistants you meet.
Catching the attention of a big casting director or agent is an actor's dream. But never underestimate the assistants you meet. Crowther explains, "Make friends with assistants. You don't always have to make contact or have coffee with an exec producer. That might not be the best way forward — we're busy, and we're generally really busy trying to set shows up. But there'll be assistants within the company who are constantly my eyes and ears. And the same with agents. Don't go for the top agent within the company; try and make contact with one of the assistants. They are always going to be the eyes and ears of the people above them because they're the ones on the ground going out, seeing the new theater stuff, meeting new people. But also they're the agents and execs of the future, so they're relationships for life; they're not just relationships for now and what they can get you now. So I think never underestimate the power of an assistant and getting in with them."
Join Casting Frontier now and use these networking tips to kick off your acting career!
Comments
comments