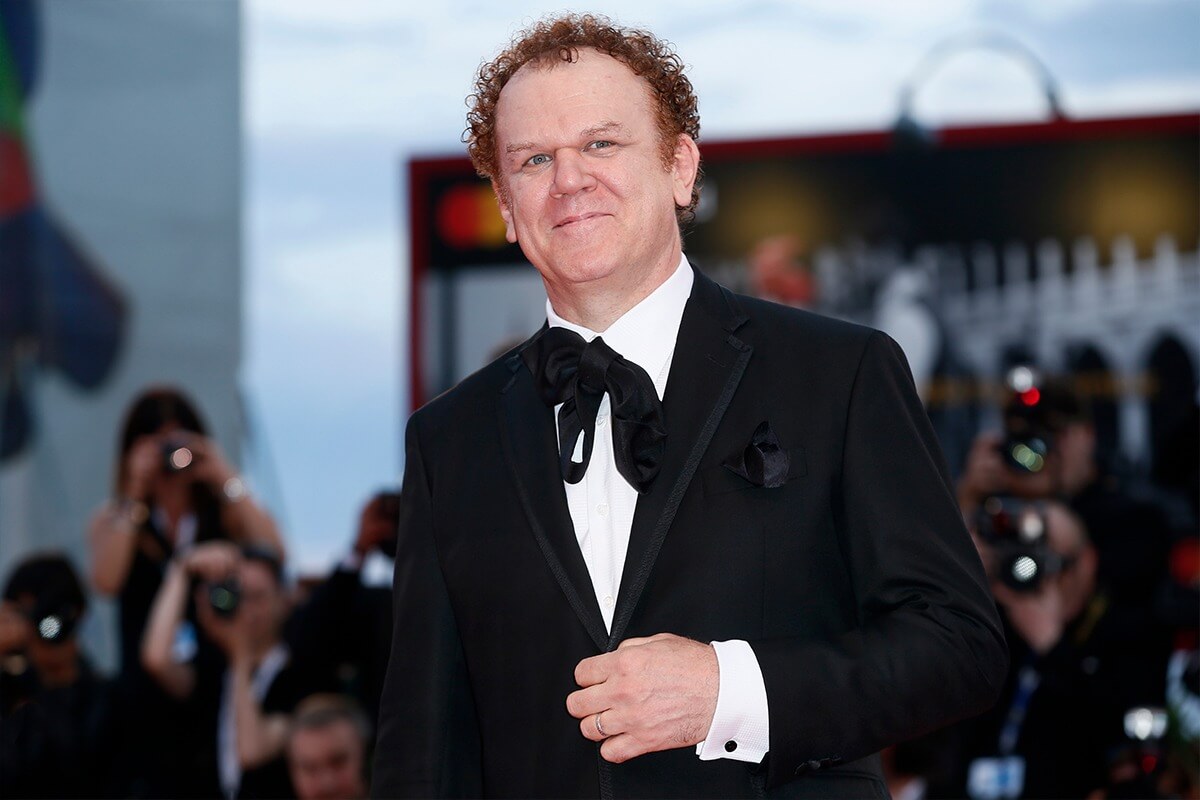 Between caring for family members and pets, tending to work duties and chores, plus battling traffic, it can be a real challenge to find a moment of peace for yourself. When something's gotta give, people often prioritize themselves last. Self-care is the thoughtful practice of treating yourself with care to live a more balanced lifestyle, such as taking the time to exercise, eat healthy meals, attain enough sleep, or laugh with a friend over the phone at the end of the day. But self-care encompasses anything that helps you recharge and refresh your energy as opposed to ignoring your needs and, thus, feeling depleted.
In a Vulture interview, John C. Reilly talked about the "physical wear and tear" of being an actor. The "Winning Time: The Rise of the Lakers Dynasty" actor revealed what it takes to maintain his conditioning as a performer: "At the end of a night, a violinist gets to put his violin in its case. If it gets broken, he takes it to the luthier, and they fix it," Reilly said. "But actors are their own instruments, and we have to perform maintenance on ourselves. You have to come back after these jobs that take a lot out of you emotionally. The physical wear and tear is another thing people don't realize. It's like, just slam your hand on the table one time—no big deal. But then I slam my hand on a table 25 times from three different angles. So by the end of the day, it gets messed up."
Reilly says he makes sure to take care of himself physically, but he recently noticed a need to keep his thoughts in check. "One of the main things I had to meditate on was not letting the power of my position go to my head," he admits regarding his "Winning Time" shoot. In the television drama, Reilly stars as the past owner of the Los Angeles Lakers, Jerry Buss. The Chicago native explains, "When you're on a show like 'Winning Time,' it's in everyone's vested interest that you are happy and stable, so they're always trying to make you feel important. I like to be self-reliant because you can get spoiled really quickly." 
Here are more actors' thoughts on self-care as they describe the various ways they nurture themselves:
Charlize Theron revealed that she'll reach out to others for help when she feels overwhelmed with her workload. During an interview with Parade, the Oscar-winning actress said her mom will cook dinner for the kids, and a friend will walk her dogs. "I know I couldn't do this career if I didn't have that help and support," the "School for Good and Evil" actress said. But there's another routine she finds to be helpful: "I guess it's getting my nails done. I don't like when I don't get my nails done!"
Storm Reid washes her face two to three times each day. "That makes me feel rejuvenated, and that's a big part of my self-care routine," the "A Wrinkle in Time" actress said.
Elizabeth Chambers shared a once-a-month ritual: "Facials. I just feel like I need that time. Maybe it's the lying down! Maybe it's just a solid hour and a half on the table. That's one thing that helps me stay sane. That, and I feel like you always feel better when you have your hair blown out a little bit. It sounds superficial, but it's whatever makes you feel good!" 
Denzel Washington makes an effort to replenish himself spiritually. "This is spiritual warfare. So, I'm not looking at it from an earthly perspective. If you don't have a spiritual anchor, you'll be easily blown by the wind, and you'll be led to depression." His relationship with God takes priority. "You have to fill up that bucket every morning," he said. "It's rough out there. You leave the house in the morning. Here they come, chipping away. By the end of the day, you've got to refill that bucket. We know right from wrong."
Nikki Reed says a bath helps her when she needs time for herself, or perhaps a five-minute mask. The actress, who's also a busy mom, says, "Thirty minutes of yoga or stretching in the morning, just taking that time to give back to you is so important."
Tom Hanks shared, "If you're funny, if there's something that makes you laugh, then every day's going to be okay."
Lucille Ball once famously said, "Love yourself first, and everything else falls in line. You really have to love yourself to get anything done in this world."
Sandra Oh insists, "Self-care doesn't necessarily mean jogging!"
Lynda Carter revealed, "There is a part of Wonder Woman inside me and inside every woman—kind of that secret self that women share. We are all caretakers, giving birth, caring for our children and companions and loved ones."
Tyra Banks insists, "Self-love has very little to do with how you feel about your outer self. It's about accepting all of yourself."
Jonathan Van Ness emphasizes, "Self-care is the non-negotiable. That's the thing that you have to do. And beauty is the thing that can be the benefit of the self-care. Beauty is not the point. Beauty is just a cute side-effect from self-care." 
Lea Michele shared, "I love spending time at home. Everything for me is all about self-care … I really feel that if I'm at my best, then I'm able to come to my job and really be feeling the best. So if I'm not working out or going on a hike, then I'm at home recharging and cooking dinner and hanging out with my cat." 
Funny woman Phyllis Diller once said, "A smile is a curve that sets everything straight."