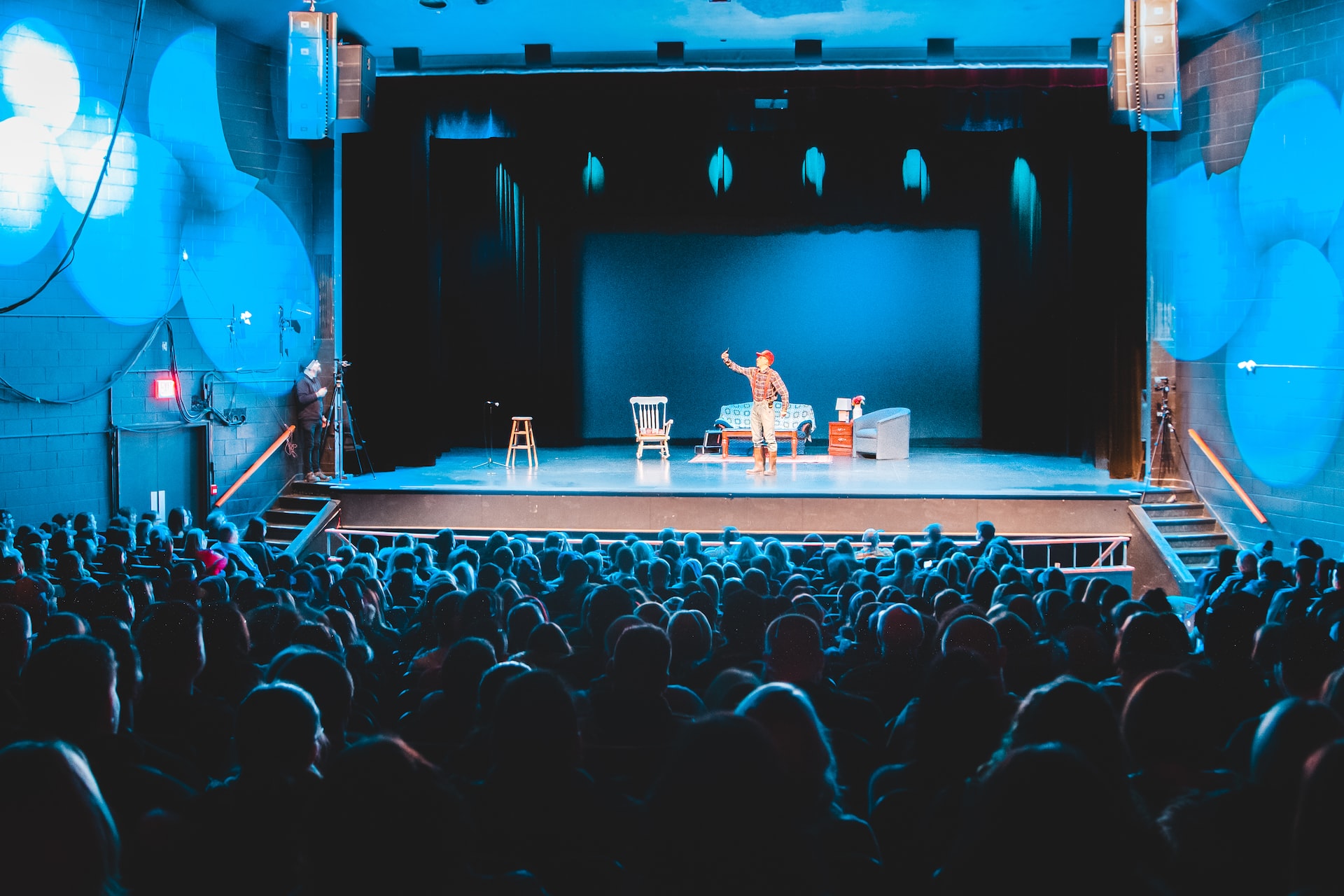 I'll never forget the eye-opening moment when I was asked by an agent whether or not I wanted to be an actor. I was crushed. After all, this was years in to my 'career' (or what I thought was my career). As difficult as it was to have that question asked, it changed my perspective. It made me realize that there is an industry standard and that – maybe – I wasn't playing my cards right.
Now, I look at things differently. I learned to judge my work from the viewpoint of someone who would want to hire me.
Becoming a professional actor is all about a series of step-by-step accomplishments, much like in a college program. It will take hundreds or thousands of hours of studying, preparation, application, and practice to get to a professional level. The actor hobbyist and the professional are vastly different. Curious which category you fall under? In this blog post, I'm going to provide some qualities that all professionals share in order to move themselves forward and ultimately… to make money.
Getting paid for your work
I would say that the first time you get booked for a paid project through an agent is a pretty good indication that you are on your way to being, or already are, a professional actor! Having said that, don't' skip out on your acting training just because you are booking work. Continuing your education feeds your momentum. If you've been working but haven't taken a class in a while, consider taking something that is new to you or something that will strengthen a big weakness of yours.
You have a professional headshot
A portrait session with a reputable photographer (recommended by your agent or manager, most likely) that produces at least one theatrical headshot and one commercial headshot is essential. A simple black border with your name at the bottom (legibly- i.e. not in cursive!) will suffice. A snap shot or Instagram photo will instantly make you less of a professional. It could be seriously damaging your getting a booking.
You have an Agent and/or 'Team'
A top requirement to become a professional working actor, right after your training, is having a quality agent. Although the majority of your work should come through them, you may also find
work yourself, and most actors are constantly looking. Try a range of agents until you meet one that really jives with you and understands your goals. Not all agents are created equal! One agent may not be enough, however and you may require a manager, publicist, lawyer, PR agent or more in order to be adequately represented. You may also choose to have different agents representing you in different areas (one for voice, one for theatrical, one for commercial, one for print, one for stunts, etc). The more helping hands you have, the greater the chance for success.
You invest in yourself
Acting is an investment. Headshots, acting web sites (such as CastingFrontier.com or IMDB.com), classes, etc. all take a significant chunk of change to maintain. However, those who take their careers seriously do not skimp on ways to further their careers. Of course some things you can do on your own, such as social media updates, and maybe even writing and producing your own productions (Ben Affleck or Matt Damon often do this). Use your own voice to create what you want to see in the industry.
You put acting first
This comes off as a simple one, however it is far from it. Auditions happen fast, with little notice and often with high expectations. An actor who is constantly missing auditions, requesting a change of time slots or is available with limitations such as: only on weekends, only on nights or only during the day, may not be cut out for a position in the film industry. Give yourself the best shot possible, and that means putting acting first.
You've found your 'sweet spot'
Many people struggle for years with good acting talent, or having a 'look' that is not in demand. You may find that your hair color or length is not catching the attention of professionals. For example, commercial spots love a good hair cut, shoulder length and above. If you are not getting in the door, something may be off with your look or may not be on trend. Actors do not always get the perk of looking exactly how they want, and I'll never forget hearing Jennifer Garner mention how she just wanted to gain some weight without the scrutiny of everyone in the world. Professionals learn to find their best 'looks' and stick to it.
You know how to fake it 'til you make it
That's your golden ticket and your secret weapon. When you walk into the audition room, every casting director expects a professional regardless of experience level. A professional actor knows the rules of the casting room, is courteous and polite. He or she keeps their nerves in check, studies the scene before arriving and is familiar with the script. If you're a pro, you know how to slate well and have possibly seen the director's previous work. These little things will make big impacts on the individuals you need to impress.
Whether or not you are a professional, aspiring, or acting as a hobby – remember to keep pushing forward, keep studying and keep showing up. Work on your positivity, support your industry peers, embrace your competition… and always, always be fearless!
---
Taylor Tunes (too-ness) is an actor located in Portland, Oregon. Look for her in an upcoming Netflix original film (still to be titled), starring Elijah Wood and Melanie Lynskey.
Want to get your acting career started? Sign up or login to Casting Frontier and start auditioning today!
Related articles:
Casting Professionals Weigh in on What Makes a Successful Actor
Kate Winslet's Acting Advice
Cate Blanchett on Acting
Comments
comments