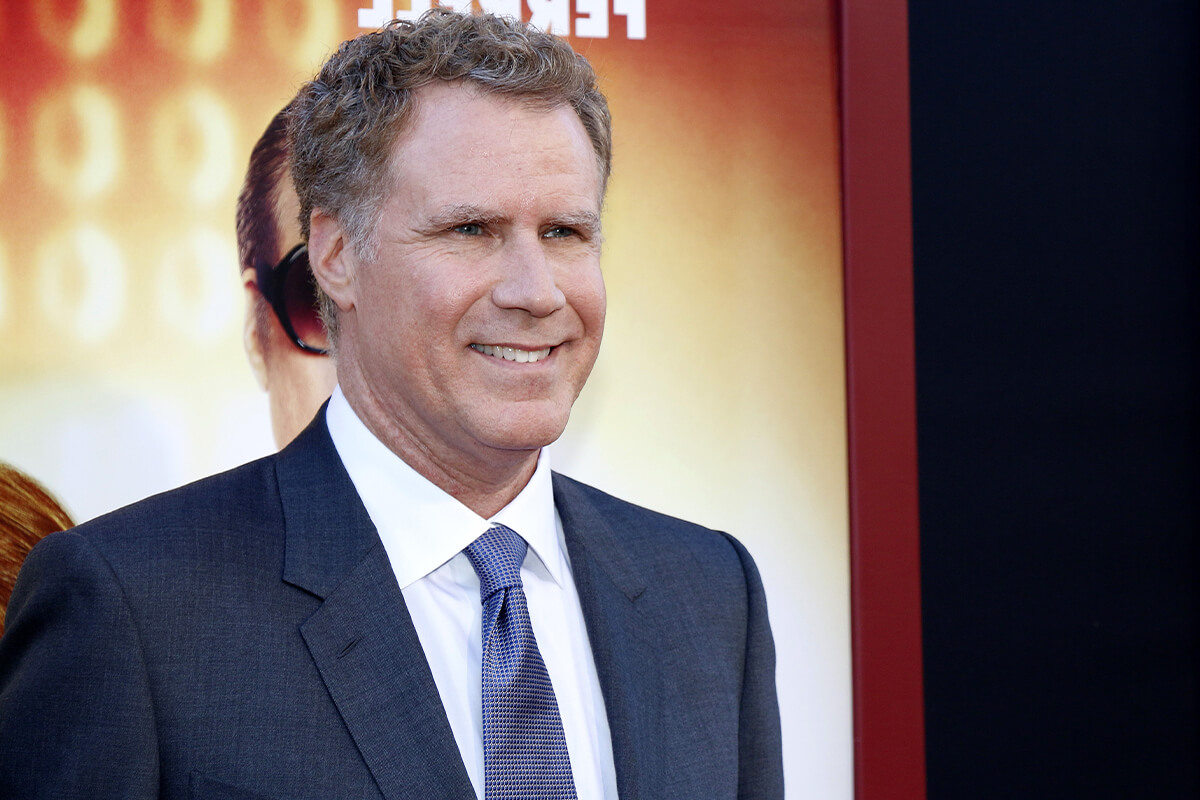 Many people are afraid to fail, but funnyman Will Ferrell's biggest fear has always been, "what if I never tried at all?" A few years back, the Anchorman actor spoke about this worry while giving a commencement speech at his alma mater, the University of Southern California.
During his college years, Ferrell worked toward a degree in sports information with hopes of  pursuing a career in sports broadcasting. But making his friends laugh was what he most loved to do. One college buddy encouraged Will to crash his literature course as a prank. Sure enough, Will interrupted the lecturing professor while dressed in a janitor's outfit and carrying cleaning props asserting he was "sent from physical plant" to clean up after a sick student. Apparently, the routine went over quite well. 
On a later day, the professor spotted Ferrell on campus and invited "the guy from physical plant" to barge in on his course more often—which Ferrell certainly followed through on. "The professor would joyfully play along," Ferrell recalls, and the whole class would erupt in laughter. 
"Moments like these encouraged me to think that maybe I was funny to whole groups of people who didn't know me," he said. Ferrell credits that professor with giving him permission to be playful and weird. 
Before graduating, Ferrell went to see The Groundlings in Hollywood, and watching this improv show made him certain he wanted to be a comedic actor. The following fall, Will started honing his craft and performing occasionally at The Groundlings, then branching out to stand-up comedy routines with little success at California establishments. "Thank God I have a college degree," he'd tell his mom after a night on stage. And he imagined he'd probably soon be working as a substitute teacher. He was afraid of failure, but, he reflects, "My fear of failure never approached the magnitude my fear of what if: 'What if I never tried at all?'"
His father, who was a professional musician, acknowledged that his son was indeed talented, but he believed luck would play a critical role if Will was ever going to make it in comedy. So he advised his son to give his dream career a try, and if over time he found himself stuck in a rut, it was okay to change his career path. 
In turn, Will figured he probably wouldn't succeed in his dream, but he might as well enjoy the ride. With no real pressure weighing him down, he playfully performed on stage—and the ease with which he carried himself led to more and more opportunities in the world of comedy.
A few years after graduating from USC, Ferrell won a spot in the highest level comedic group at The Groundlings. One night, a producer was in the audience, and Will was invited to audition before Lorne Michaels, the main producer of Saturday Night Live. Audiences have been laughing ever since. Turns out, Ferrell was indeed very talented and had some good luck to boot.
However, just after his first SNL performance, one reviewer labeled him "the most annoying newcomer of the new cast." According to Ferrell, "I promptly put [the article] up on the wall in my office, reminding myself that to some people I will be annoying. Some people will not think I'm funny. And that's okay."
Will did not read any reviews about his work after that. "I was too busy throwing darts at the dartboard—all the while, facing my fears," he says.
He encouraged the graduates, "For many of you who maybe don't have [your future] all figured out, it's okay. That's the same chair I sat on. Enjoy the process of your search without succumbing to the pressure of the result. Trust your gut. Keep throwing darts at the dartboard. Don't listen to the critics. And you will figure it out."