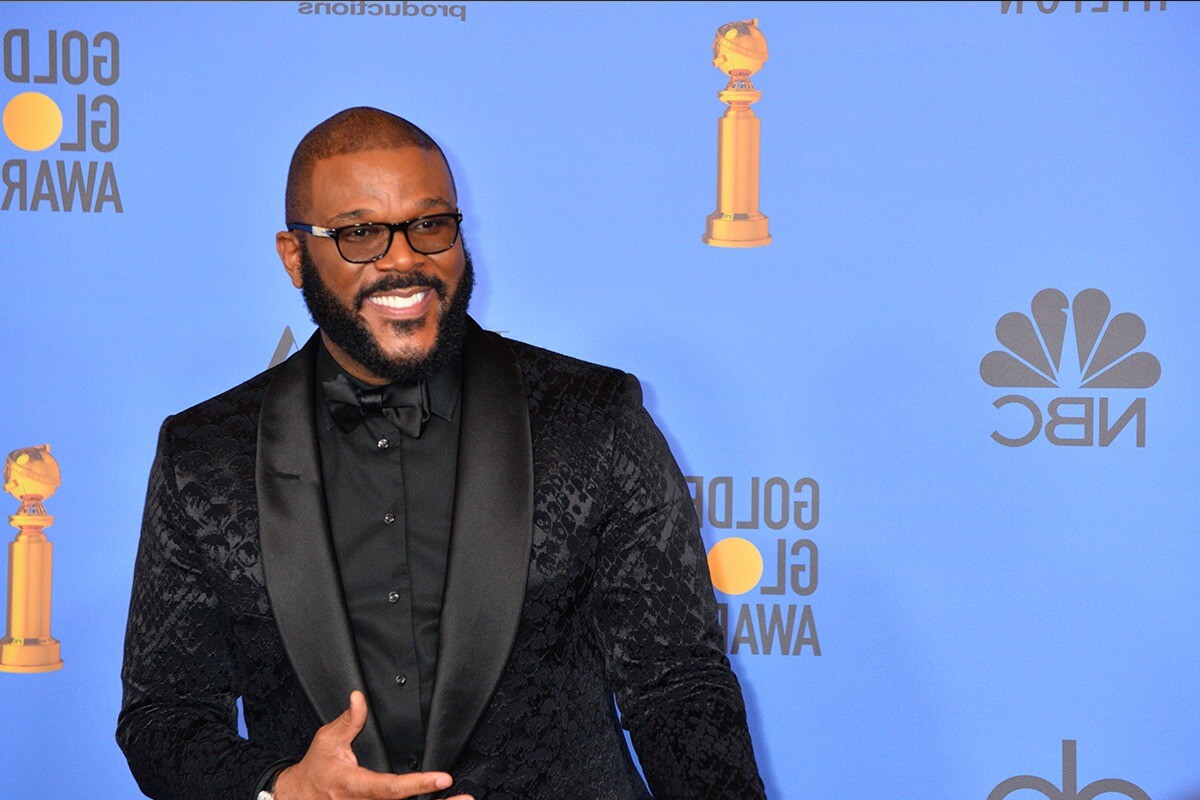 Tyler Perry shared several personal stories about pivotal people that helped shape his life and career. During a commencement speech at Emory University in Atlanta, Georgia, the actor, director, producer, screenwriter, and billionaire said, "Most dreams do not appear in your life without hard work, struggle, and sacrifice." He continued, "Unfortunately, I didn't go to college, but yet I had many 'professors.'" These "professors" were pivotal people in his life that impacted his growth as a person and as a rising talent in the entertainment industry. His Aunt May was one of them. 
Aunt May taught Perry patience
While visiting his aunt as a young child, she'd dig holes in the garden, and Tyler's job was to put a seed in each one. Excited to see them grow, young Tyler would rush outside on subsequent mornings in hopes of seeing the plants sprout. But Aunt May encouraged Perry to manage his expectations, saying, "Baby, all we can do is plant; it's going to take God to give the increase." "I never forgot those words," Perry says. He grew up in an abusive household, and Aunt May's words taught him to be patient—even though much was out of his control and he couldn't see what was happening beneath the soil, so to speak—until he was old enough to leave home. 
At the age of 19, while watching "The Oprah Winfrey Show," Perry learned about the therapeutic benefits of writing about one's life experiences. With this advice, the young man started penning a series of letters to himself, often documenting personal experiences, as well as the words and actions of the people with whom he'd grown up. Indeed, Perry knew he had "trunks of experiences" that he could refer to in his work. A friend who came across the letters said they would make for a great play. In turn, Tyler set a goal of writing a play. With no money to spare, he would sneak into theaters during intermission so he could watch the second act of various plays. This was how Perry learned to write for theater—and his first play was titled "I Know I Been Changed." 
Learning an important lesson from a car salesman
Perry needed a job to make ends meet, so he applied for a position at a car dealership. Even though he was the first to apply, he ended up being the last applicant to be interviewed. Perry recounted what happened next: "None of the [other applicants] looked like me … I sat there, and I watched the manager of the dealership come out and choose every man around me to interview 'til it was my turn. I was the last one still sitting there. Rather than him coming over to interview me, I watched him walk over to his salesman who I'm sure had no ability to hire. He gave him my application, and the manager went to his office. The salesman approached me. He's looking at me; he's looking at the application. He looks me right in my eyes and said, 'You know? You didn't go to college. You didn't finish high school. You don't finish anything. You didn't even finish the application. You don't finish anything.'" Perry didn't get hired for the position, needless to say. However, he made a decision, from that point on, to finish whatever he starts.
He moved to Atlanta to focus on his theater dreams, and Perry found work selling used cars and working as a bill collector to save enough money to fund his own plays. Sadly, only 30 people came to watch his first six shows. "But out of that 30, there was someone that wanted to invest," Perry recalls. Actually, twice investors helped Perry put on his play in different parts of the U.S., but to no avail. Seven years of solid attempts followed by failure left Perry broke, homeless, and dejected. He wanted to give up—not only on his dreams, but on life. "But I felt something that kept calling me," he says.
A lesson on good character
Soon thereafter, Perry met another "professor," a promoter named Arthur Primus. Primus convinced Perry to give his theater dreams yet another try. Primus offered to invest in the play, but the only problem was he had no money to advertise. "And yet I was hearing [the play] advertised all over the city," Perry remembers. "I said, 'How is that happening?' He said, 'Son, I have relationships, and they trust me to pay them when I get the money.'" From Primus, Perry learned the importance of maintaining positive relationships and exhibiting integrity.
Be on the lookout for "professors"
As it turns out, the show sold out. "My dream had arrived. It showed up when I was about to give up on everything," Perry says. "Today I have a catalog of over 2,000 hours of shows." That includes 24 films, plus he owns his own studio in Atlanta. "If you do what you love, you will work harder than you ever have worked and harder than you could ever imagine," he told the graduates. "Your dreams will call for that kind of commitment." He also told them to be on the lookout for future "professors" that will come their way. "Anyone who comes into your life, anyone who comes to teach you something, to bring value—sometimes these lessons are hard and painful, but yet they are there to make you stronger. So count those people as professors."
Comments
comments