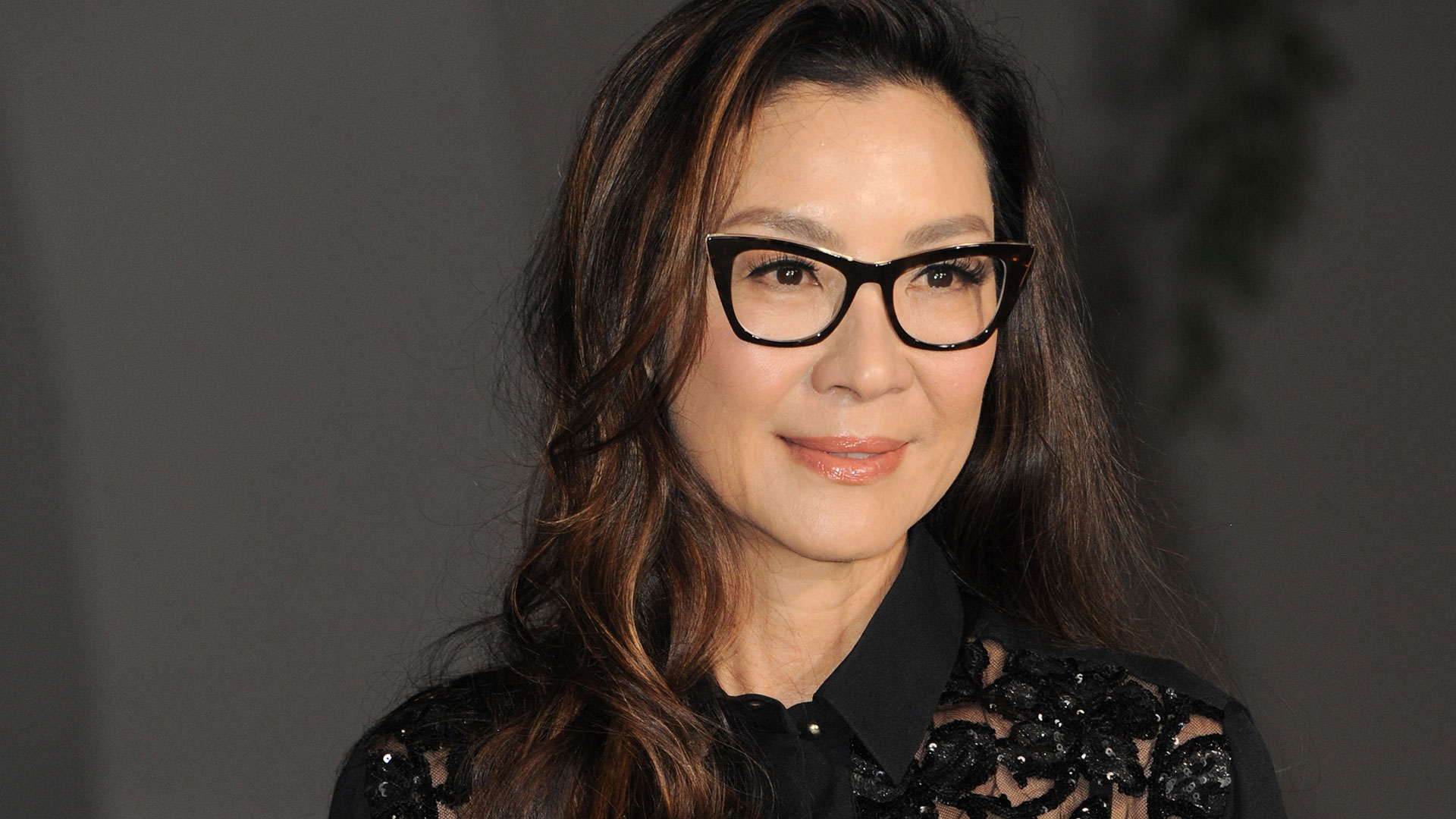 In her expansive career, the multitalented Michelle Yeoh has pulled off breathtaking iconic stunts and fierce fight scenes in celebrated films such as "Everything Everywhere All at Once" and "Crouching Tiger, Hidden Dragon." It would seem she has not one ounce of fear in her body. But in a Variety "Actors on Actors" conversation between Yeoh and Cate Blanchett, the 60-year-old star revealed that she experiences significant stage fright when performing before live audiences.
In regards to theater acting, Yeoh shared, "I don't do theater. I would never do [it.] Oh no, I have stage fright. I would forget my name, lose my sense of where I am. Oh yeah, it's so funny." Lifting her hand to her face, she admitted, "It's a lot of fear. If I have to go on stage, just to do a presentation or something like that, I can't sleep until the presentation is over." "Oh, but that's worse," Blanchett interjected. "Theater is not like that. Theater's like an extended sleepover with a bunch of friends." "No, no, no, no, no," an unswayed Yeoh responded. "Oh, it's horrible … Just being on stage and looking out at the sea of faces is terrifying."
Acting before a camera on-set is vastly different for the Malaysian actress. "It's not so bad because I feel like if I fumble or make a fool of myself, I can do it again." But with theater, she continues, "There is the fear of doing it and going like oh, there's a whole audience sitting out there. And you're going oh no, and suddenly you blank out or something like that, you know. Oh, that terrifies the heck out of me!"
While shooting "Everything Everywhere All at Once," Yeoh had to play a blind opera singer who performs on stage. "I don't have a voice, but I had to sing out in front of an audience. It was on stage—it was terrifying!" she continued. Fortunately, she has a way of adapting to the fear: Yeoh considers her costumes to be an armor or a shield, giving her courage to portray her characters as individuals, separate from herself as a person.
While growing up, Yeoh had the urge to perform on stage, "Only [for] dancing. Loved that. That's why I never thought I had stage fright—until I went to England." A ballet dancer since she was four years old, Yeoh moved to England to study at the Royal Academy of Dance in her teen years. "It was great … I would dance from nine till five; I was living the dream. Then I had a back injury which then caused that dream to fold up," she recounted. In turn, Yeoh tried drama for the first time. "I realized that when I had to go up on stage and speak, my knees started trembling. I start literally, I swear, sweating."
Ironically, since portraying the multidimensional role of Evelyn Wong in "Everything Everywhere All at Once," Yeoh has been invited to stand before many live audiences to receive awards and accolades. Indeed, she's on a winning streak for her performance with festivals and critics alike, and generating much Oscar buzz to boot. And so, Yeoh has been busy giving acceptance speeches at events like the 29th Annual ELLE Women in Hollywood celebration and the Toronto International Film Festival, among many others. "I think if I show that I'm vulnerable every single time, you won't believe that I'm going to kill you," she joked at the Santa Barbara International Film Festival.
Yeoh revealed a secret to her style of fearlessness, saying: "In order to achieve anything, you must be brave enough to fail. In my long and winding career, I cut my teeth in the 1980s Hong Kong cinema, literally kicking, punching and flipping my way into the scene, figuring it out as we went. One of the things I learned when I started doing stunts is that it's scary; it's daunting. But once you accept the challenge, you have to commit. It doesn't matter if I'm taking a punch, dodging a kick, or falling out of a moving car. There's no room for hesitation. You must confront it with complete, total, utter commitment because, in order to achieve anything, you've got to be brave enough to know you can fail. But don't let that stop you."
This determination led her to being cast as a Bond girl opposite Pierce Brosnan in "Tomorrow Never Dies," as an intimidating, disapproving mother in "Crazy Rich Asians," as Captain Georgiou in "Star Trek: Discovery," as well as two Marvel roles. "So with every turn, with every twist, and with every role, I simply said, 'Why not? I will commit totally, I will do my best, I will be brave, and unafraid of failure.'" She has experienced sleepless nights many times along the way, but she's chosen to face uncertainty with "humor, humility, humanity, kindness, and bravery" both in her work, and her life. But still, she avoids theater as much as she can.