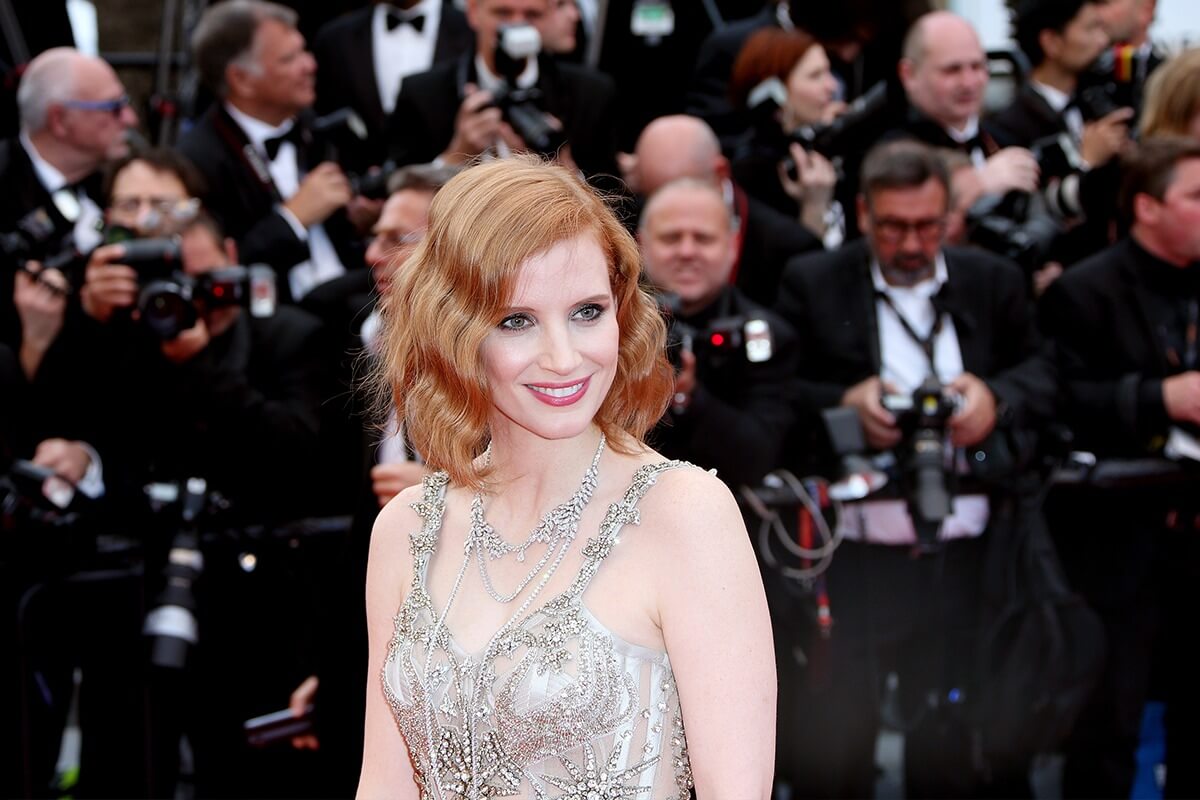 "You spend years and years begging for an audition, and you cannot be seen or heard."
—Jessica Chastain
Jessica Chastain's impressive career seemed to blossom overnight—a relative Hollywood newcomer being cast alongside established actors like Helen Mirren and Brad Pitt. After a steady flow of hits over the years, her performance in "The Eyes of Tammy Faye" earned her an Oscar. Yet, the Sacramento native told SAG-AFTRA Foundation Conversations, "I don't think I was good at auditioning at all. I've gotten better, but I had a lot of insecurities and confidence issues when I was younger. And my voice would always pitch really high when I would get into an audition room." 
The movie star who helped her transform from insecure to confident
"Who really changed me on that is Al Pacino. He gave me so much confidence," Chastain shares. Cast in the title role alongside Pacino in the 2006 Oscar Wilde play "Salome," Jessica received her big break into the business. The "Zero Dark Thirty" actress described Pacino's support at that point of her career like this: "The way he would talk about me as an artist, the way he talked about my choices, the way he saw me as an equal—which is an insane thing to say. But he treated me as an equal to him. He helped me see myself in two different eyes. And it's a complicated thing because whenever I'm talking to actors who are like, 'What can you do in auditions?' And it's like, 'Own the room,' 'Get in there,' 'Use that space as your rehearsal.' That's an easy thing to say to someone—'Be confident!' It's a really hard thing to do though."
The "Miss Sloane" star does find that certain people tend to have an easier time with auditions. "Sometimes people who might not be super nice do really well in auditions, because they don't care what other people think! They come in there and they're like … 'I'm gonna do it,' and they're like amazing because they are just taking over all the space. But it took me a long time to understand that people wanted to offer me some space to be creative and to collaborate."
Hold onto your power in the audition room
Chastain believes the best auditions occur when actors enter the room knowing they are equal to their scene partner(s). This frame of mind empowers the actor to take charge of the space, and it allows their creativity to run free. On the other hand, if an actor is overcome with nerves, she believes it's an uphill battle to play equals in a scene.
The audition that changed her life
Growing up in northern California, Jessica realized early on that she wanted to spend her life acting in some capacity. In 1998, she made her professional stage debut as Shakespeare's Juliet. She told the Off Camera Show, "In a play I did 'Romeo and Juliet' with someone who just got into Juilliard. And that's what made me go, 'Wait a minute, if he got in, maybe I should audition—because maybe I could get in since we're playing Romeo and Juliet together. Before that, I never even imagined that I could get into that school. So I just kind of followed these paths that showed themselves to me." She was able to audition for Juilliard in person in San Francisco, doing two monologues before receiving an afternoon callback. She graduated from the esteemed school in 2003.
Chastain's nightmare audition
Just about every actor has had an audition experience they wish never happened. Chastain says hers was with a movie star for a chemistry reading in a Beverly Hills bungalow. "Nowadays it would never happen. But the guy that I was auditioning with was not very nice. I just found him to be very rude. And the director was really great and very nice; I'd auditioned for him a couple times, and he brought me in to meet the actor and also the producers, and it was like the screen test. But I found the actor to be not great. And so at this point I was like, 'You know what? I really don't feel like there's any chemistry.' So at that point I was like, 'I'm not going to kiss him.' I just wanted to get out of the room."