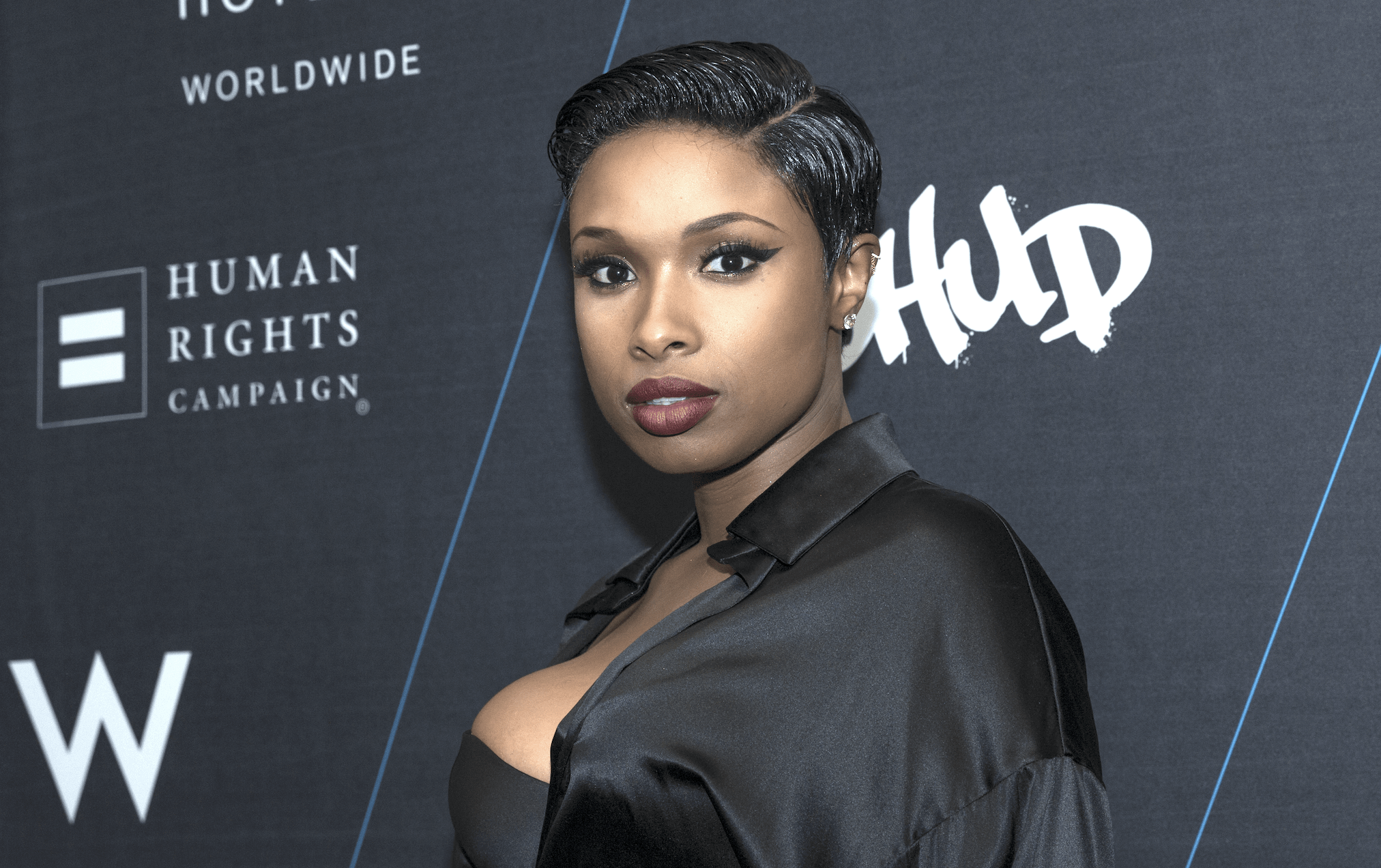 Imagine being handpicked by the late Aretha Franklin to portray her, the legendary "Queen of Soul," on the silver screen. American Idol alum Jennifer Hudson indeed received this honor years ago before Aretha's death in 2018. Knowing she'd been selected by the legendary R&B singer herself for the upcoming biopic Respect, Hudson says she felt both encouraged and inspired but added, "One minute it's like, 'Oh my gosh, I'm so excited!' and the next second, it's a bunch of anxiety." 
The Cast
The Liesl Tommy film follows the rise of Aretha's career from a child singing in her father's church choir to becoming an international musical superstar. Hudson's castmates include Forest Whitaker who plays Aretha's father, the Baptist minister C.L. Franklin; Audra McDonald who portrays her mother, Barbara Franklin; and Marlon Wayans who plays Ted White, Aretha's manager and first husband.
The Challenges
Filming began in Atlanta, Georgia pre-pandemic in September of 2019 and wrapped in February 2020. The production had numerous postponements due to the pandemic.
In a Chicago Sun-Times interview, Hudson discussed some of the challenges she experienced while portraying the beloved soul singer. The Dreamgirls star shared how she first asked herself, "How can I approach this in a way that's different from just Jennifer Hudson singing a tribute to Aretha Franklin?" and "How do you even gather the essence of [Aretha] that's so familiar to people?" 
Hudson explains, "I sat with a dialect coach and talked about how our vocal instruments are built differently. Our approaches are different. So, yes, I'm singing it, but I'm using [Aretha's] approach, her nuances, and inflections, the place where she sings from."
Always a Fan
A true fan of the Queen of Soul, Hudson grew up singing Aretha's songs and knows the lyrics to her hits inside and out—which would seem to be an advantage when preparing for the role. However, that's not always the case. As Hudson explains, "And then you have to consider the narrative, where we are along the timeline. For example, the song 'Ain't No Way.' I, Jennifer Hudson, know the song completely. I can sing it, and I know every lick. Whereas, in the context of the film, she's learning the song, so now I have to unlearn the song and approach it as if I'm just now discovering it."
The Music
The film will feature eleven of Aretha's hits including "Respect," "Natural Woman," "I Say a Little Prayer," "Ain't No Way," "Think," and "Spanish Harlem" along with three gospel numbers. Additionally, one original song "Here I Am (Singing My Way Home)" that was written by Hudson, Carole King, and Jamie Hartman.
Hudson performed many of the songs live in the movie. "As an actor, I wanted to experience these songs as Aretha did in her life. So anything that she sang live in concert, we'll sing it live. If it's a recording session, then we'll record it," the actress said. 
Becoming Aretha
In a Variety interview, Hudson met with the singer-songwriter Carole King, who co-wrote the ballad "(You Make Me Feel Life a) Natural Woman," a song which went on to be one of Franklin's biggest hits. 
Hudson told King, "[Aretha] is still with me, almost every day in some way. Sometimes, coming off of the film, while taking pictures with someone, I'm like, 'Oh wow, I'm smiling like Aretha.' Or 'That response was more Aretha-like.' You identify little things like that in yourself that are still there. Or, a lot of my own personal wardrobe now is things that resemble things that she would wear—a lot of fluffy, furry little jackets with leopard prints and things like that. Those things helped me embody character at times because clothing can make you feel like the character you're portraying. And I still do the piano [after learning it for the film]. I'm still trying to master it. And guess what? The song I can play the most is 'Natural Woman,' so far."
Jennifer Hudson won an Oscar for best-supporting actress in the 2007 movie Dreamgirls—her first film role. So naturally, Hudson's name is already being discussed as a contender for a second Academy Award.
"I can't help but think of how Aretha Franklin brought so many people together in life with her music. So what better way to pay homage to her life than everybody seeing this movie in theaters," Hudson says.
Respect is to be released in theaters on August 13, 2021.
Comments
comments