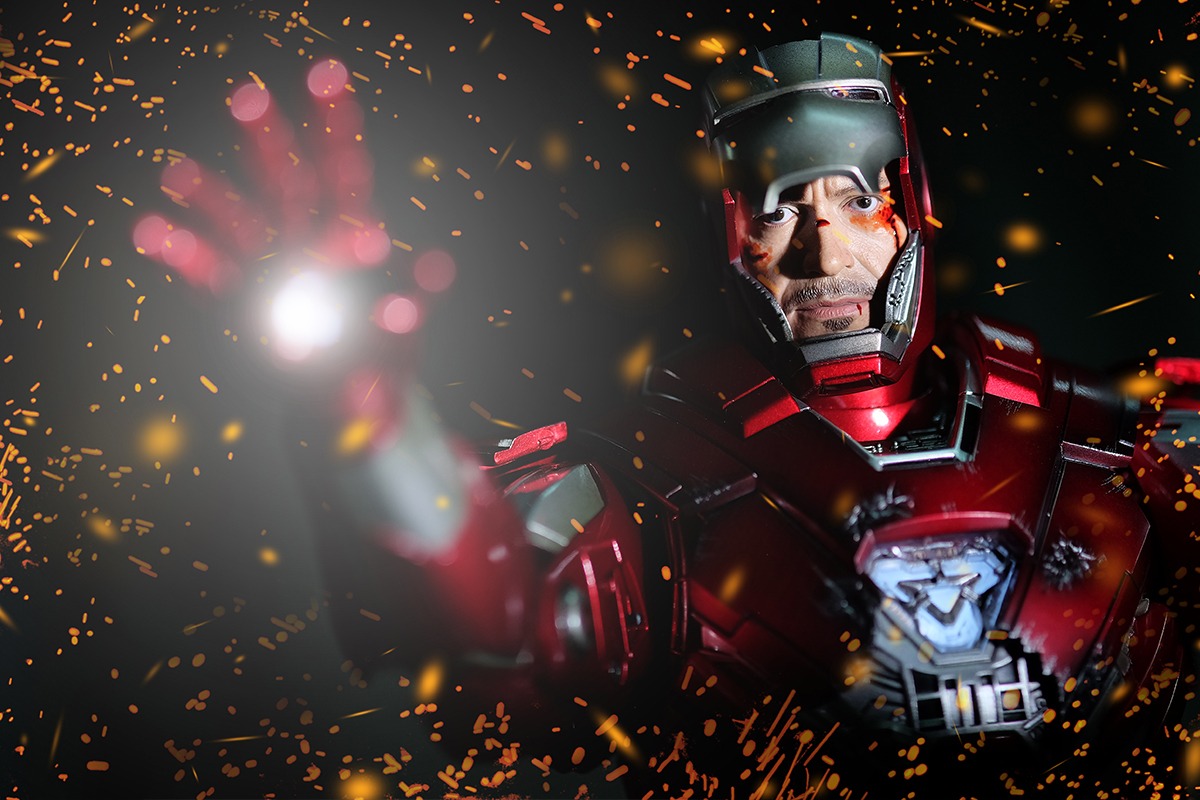 Award-winning casting director Sarah Finn has cast over a hundred feature films in every genre. She's most recognized for casting the entire Marvel Cinematic Universe, starting in 2006 with "Iron Man." In addition to a steady flow of superhero blockbusters like "Avengers: Endgame" and "Black Panther," Finn cast "Three Billboards Outside Ebbing, Missouri" and "Crash." Her television work includes the series "Star Wars," "The Mandalorian," and "WandaVision." She's both a Yale graduate and a cultural influencer, selecting established actors such as Robert Downey Jr. and relative newcomers like Chris Hemsworth alike. In an interview with The Acting Podcast, the iconic casting director shared insights into her process and gave some advice to actors.
Improvisation in the audition room
When casting for Marvel, Finn often is restricted from handing out sides from the actual script, or even sharing the project's name. Therefore, she has to find creative ways to figure out which actors might be a good fit for specific parts. Other times, performers are provided lines from the film, but she needs to work further with the talent to get a better sense of what they bring to the table. She insists, "We can make magic happen. We can make something happen. We can give the actors something to play here by creating circumstances, by using our imagination, by giving them the environment where they feel free to play … Especially with children and newer actors. When we don't want to get too hung up with the lines, when we're really trying to get at the essence of somebody's take on a character, we'll throw the script out. We'll improvise." 
Improvisation for non-speaking roles
Marvel movies often cut to extras to display human reactions to the elaborate action scenes. So when it comes to non-speaking extra parts, improvising is very important. Finn explains, "If the director wants to cut to somebody, they're going to get emotion; they're going to get a reaction. So we will often do improvs with people because they will not have lines, and we'll say to them, 'You're afraid, you're hiding, you'll [hear] a sound, and we'll make sound and look over there and try to actually choreograph for them what might be happening so they can live it, so they can just be in the moment and live it. And we've seen it over and over again that those actors who are willing to come in and play for a non-speaking role end up getting lines, getting a part, working for weeks instead of one day because then the directors get inspired, and the other actors get inspired by what they're bringing to the set."
Extras must be actors
Finn recalls a lesson she learned on her first Marvel movie. "After we did the first 'Iron Man' movie with Downey," she says, "we realized that he is likely to turn to anyone at any time and say something funny. And we learned that because in the original film, he was surrounded by extras, and so we changed that up. Anyone that's around him in a film that we're working on is an actor. And there is an expectation … If [Robert Downey Jr.] ad-libs and makes something up, if he throws you a ball, you better catch it, throw it back!"
Working in collaboration with the director
If the project allows, Finn likes to work closely with the director. "Early on, I like to sit and watch with the director so we can talk about it. You know, 'Here's the actor. Let me tell you about them. Let's see what they did. Let's get your take on it. Let's talk about how they approached it—what choices they made. Do you want to see something different?' So we'll really talk it out." She likes to describe her process to them and share why she thought each performer should be considered. She will advocate for actors, "Especially if there's somebody that might not have been an obvious choice for the part, but I think there's really something there, and I want to make sure they're not dismissed. And I can talk about why that could work for the character."
On casting Chris Pratt for "Guardians of the Galaxy"
When casting the lead for "Guardians of the Galaxy," Finn was in a tough spot. None of the potential leads were quite suited for the role, and time was running out. Finn's gut repeatedly told her that Chris Pratt, who she'd seen in "Moneyball" and "Zero Dark Thirty" would be perfect for the role, but there were two big problems. First, director James Gunn only knew about Pratt from seeing him once in a goofy performance on the "Parks and Recreation" sitcom, and so he wanted nothing to do with him. The other obstacle was that Pratt didn't see himself as a leading man, and he wasn't comfortable being taped as he'd put on weight. "And it was really a challenge, and I kept hearing [Chris] in my [head] for the character. So we were going through this long process, and we weren't finding it, and I knew [Chris] could do it," Finn recalls. Out of desperation, she actively pursued Pratt and finally convinced him to change his mind. He would be coming in for an audition, but Gunn did not want to see him. So when she knew Gunn was coming in to see other talent, Finn made sure to coincidentally have Pratt there as well. As it turned out, Gunn knew within 20 seconds they'd found their leading man. 
How to get on Finn's radar
In addition to the talent that agents send her way, and her vast catalog of actors from many years' worth of experience, Finn describes the work that goes into finding fresh talent: "We're very forward, we're very proactive, my team is, so we're looking always," she says. "You can watch a lot of stuff from home, and we also have a really thorough policy at the office of covering theater; we get American Theatre magazine; we cover film festivals—independents; we cover theater festivals … we read reviews; I bring in my LA Times with names circled all the time; I read reviews on Variety; we cover all the independent films coming out. And so I think a great way for actors to be seen is just to keep working because if you're in a play and you get a good review, you're a thousand times more likely to be noticed by the casting community than if you're not in a play and not doing that kind of stuff. YouTube. We cast an actress in 'Black Panther' who put a beautiful and powerful monologue that she taped at a kitchen table on YouTube." 
What wows Finn in the audition room?
"The first thing that I really will notice and see and feel is whether [actors] are really present and alive—that's key. So not just that they're saying the lines well, but they're living and breathing the lines. They're living in the moments between the lines. They're not just waiting; they're not just staring at the reader. There's a whole life force and a life energy going on with that person in the room and that has to do with preparation. But it also has to do with freedom—the freedom to let themselves go and be in the present and be in the moment and have something spontaneous happen if it comes in, or to add something, or to just really be living it and not just performing a scene. There's no doing it right; there's no way to get a scene right. The only way to do it right is to bring your whole self to whatever it is you're doing."