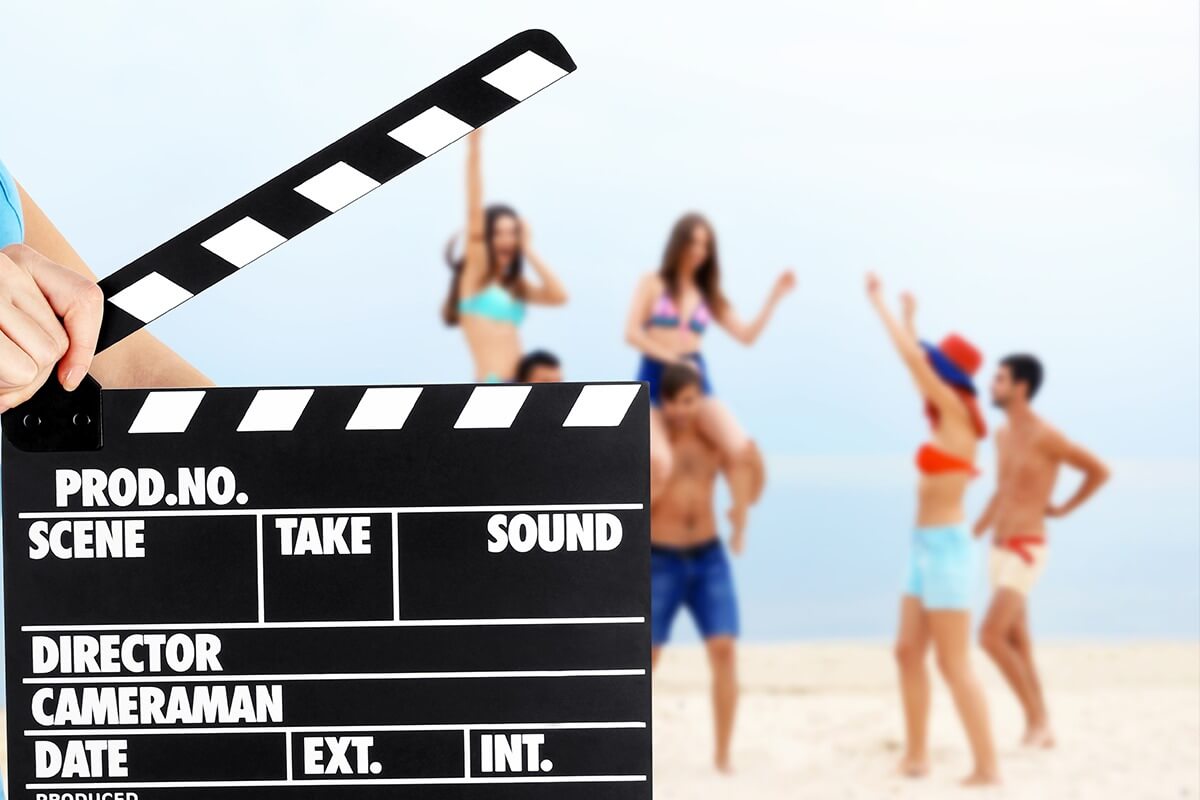 Working as a background actor has its advantages. It's an opportunity to gain on-set experience and develop professional relationships, and in addition, extras have the option of working on a short- or long-term basis. Top casting directors routinely turn to Casting Frontier for its vast actor database that efficiently searches for performers who are interested in working as extras. 
What's new in casting
Background casting directors recently met for the SAG-AFTRA webinar "What's New in Casting" to discuss some of the adaptations they've made since the pandemic. Joining in on the February 15 discussion was Sande Alessi and Shayne Hartigan from Alessi Hartigan Casting; Casting Associates' Tracy Dixon; and Jessie Vanatta from Jessie Vanatta Casting. Here is some information they shared during the interview:
Changing protocols  
In response to the pandemic, return-to-work safety protocols have been put in place for background actors, and background companies are operating in a manner that talent may not realize. The changes present a number of challenges for actors and casting directors alike.
COVID-19 testing continues
Tracy Dixon, who cast extras for "The Fabelmans" and "The Greatest Showman," asserts that protocols have caused her company to adapt considerably. Initially, concerns included the transmission of the virus while working on sets. "Now that everybody is a lot more comfortable with all of the procedures, things have really improved," she says. "The hardest part, I think, for the talent is having to balance their schedules with the amount of COVID testing that's required. They have a COVID test on Monday to work for something on Wednesday. But then they also have to COVID test on Monday for another show that's working on Tuesday. Some people are COVID testing on Tuesday mornings before they go to the set that they are COVID-tested for, but they have to COVID test Tuesday morning to go to a set for Friday."
Non-union hires may need more COVID testing, she says, "because I know that sometimes they have more bookings than the SAG members do in a short space of time. But even the SAG members have had to be challenged with balancing out the schedules." However, Dixon is impressed with the performers' ability to manage their schedules with all the protocols.
Some shows require vaccines
While each production has its own requirements, some do insist upon vaccines. Dixon continues, "Some of the shows have vaccine requirements; some do not. Some of them have a booster requirement; some do not. And this has just added a whole other level of challenge." Shayne Hartigan spoke of the "whirlwind of changes" he experienced while working on "Babylon." "We were one of the few shows that also straddled the change to mandatory vaccination. So we went from a fully non-vaccinated show to, halfway through, being fully vaccinated," he said.
Increased workload for casting directors
Sande Alessi, who found background actors for "Argo" and "Fight Club," describes how her workload has expanded in recent years. "For us, our work has basically quadrupled … We had to really beef up our staff to be able to track people and implement different systems in sharing all of this information with the various teams. I think it's a lot harder for us to cast because we can't rush people anymore. We lose somebody, we just lose them, so we're not really able to replace people at the last minute. And so if we had someone that was going to be in a certain costume, and they missed their test or their window or maybe they got sick, then we just have that costume there. So it's really changed a lot." As hard as it's been for her company, she feels for the actors. "I think it's harder on the background community because they test, they're on hold for a show, then they push and things are changing. And most of our shows are pre-fit, so: COVID test, fitting, COVID test, work." 
Some promising signs on the horizon
Hartigan shared that some shows are finally accepting the test results from other production companies, as it saves them money and it helps to minimize multiple tests for the actors. 
"Abbott Elementary" extras casting director Jessie Vanatta agrees. "A lot of productions, I find, now are even allowing testing on the day, which has become very helpful for those last-minute rush calls. … That same-day testing that we're doing, or the testing two or three days before, or allowing you to use a test from another production, it's definitely been a big improvement."