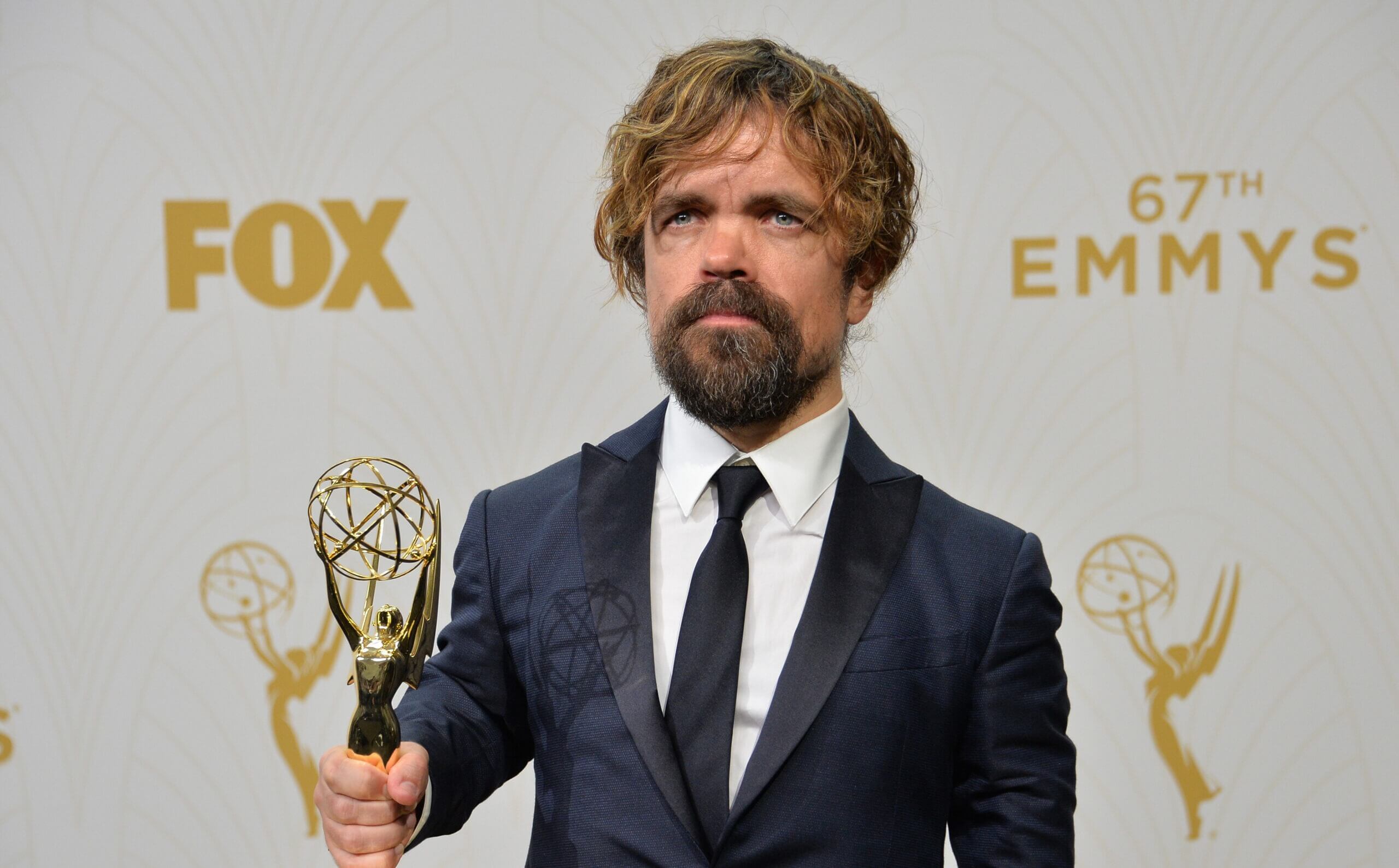 "If you were teaching an acting class, on day one, how would you start out with the students? What would be your first lesson?" That was the question five prominent actors were asked during an Actor's Roundtable with The Hollywood Reporter. Here are the thoughtful responses of Andrew Garfield, Jonathan Majors, Peter Dinklage, Simon Rex, and Nicolas Cage.
Andrew Garfield: Don't be afraid to fail.
Thinking on the spot, the "Tick, Tick…Boom" actor reflected, "I feel like it would be something to do with freedom, something to do with humiliation in the sense of allowing one's self to fail in front of a bunch of people you don't want to fail in front of." Garfield, who is an alumnus of the Royal Central School of Speech and Drama in London, continued, "I say that maybe because that feels like it's been my journey for the last 20 years. I think about myself as a 17-year-old trying to get it right; I think of myself as a 38-year-old trying to get it right. And when I try to get it right, I get it kind of like half right. And when I allow myself to be a human being and follow impulses and get it wrong, you end up so much more interesting and much more alive. So for me, I think it would be about collaboration and play and not making it about me or about how I'm doing versus how you're doing, but actually what could we make together in the spirit of kind of exploration and getting it wrong — and allowing ourselves to get it wrong."
Peter Dinklage: Be all-in — 100 percent. 
Dinklage agreed with Garfield's ideas about freedom of expression and added, "Also I remember being in an acting class, and a lot of people took the classes just because they thought it was perhaps easier than biology, and therefore they didn't really prepare." The "Cyrano" actor studied for a drama degree at Bennington College where he appeared in several productions before graduating in 1991. Reflecting on those school days, he continued, "I felt that the people who love to do it were really eager and prepared. We had a couple of teachers who were really kind of stricter than some in terms of preparation. If you want to be here, be here — all-in, 100 percent. So that's kind of key. Don't be lazy."
Nicolas Cage: Your imagination is your most important tool.
The "Pig" star said, "I'd keep it simple and just say, 'I'm not here to lecture you. I want questions and answers. Ask anything you want to ask me. Let's have this be a conversation.'" The Oscar-winning actor, who honed his craft at UCLA's School of Theater, Film and Television, continued his lesson: "Don't get trapped in a style. Be open to your dreams. Your imagination is your most important tool. And there are ways to augment your imagination — healthy ways to augment your imagination."
Simon Rex: Do it because you love it.
"Be willing to be a fool, I think that's important," Rex started. The "Red Rocket" actor highlighted just how challenging fame can be to navigate, so he emphasized the importance of actors having their priorities in order. "A lot of people do it, I think, for the wrong reason. A lot of people do it because they want to be famous…they're not doing it because they love it." 
Jonathan Majors: First, be honest with yourself.
"The Harder They Fall" actor reflected, "First we have to be honest with ourselves before you step into a character, I think." Majors, who graduated from the Yale School of Drama with an MFA in acting, continued, "If we don't make contact with ourselves, it's very difficult to make contact with somebody else. And we miss that part a lot. We have an opportunity to do that every day: 'How are you doing?' 'Well I'm…' and you just say the line, 'I'm good' versus touching where you're at and responding truthfully under the circumstances." So he'd ask his students how they are doing, and then create a space where they were invited to speak openly and express themselves with authenticity.
Want to get your acting career started? Sign up or login to Casting Frontier and start auditioning today!
Related articles:
How to Make Your Self-Taped Auditions Stand Out
Tom Hanks on the "Greatest Job an Actor Can Have"
The Power of Body Language in Acting