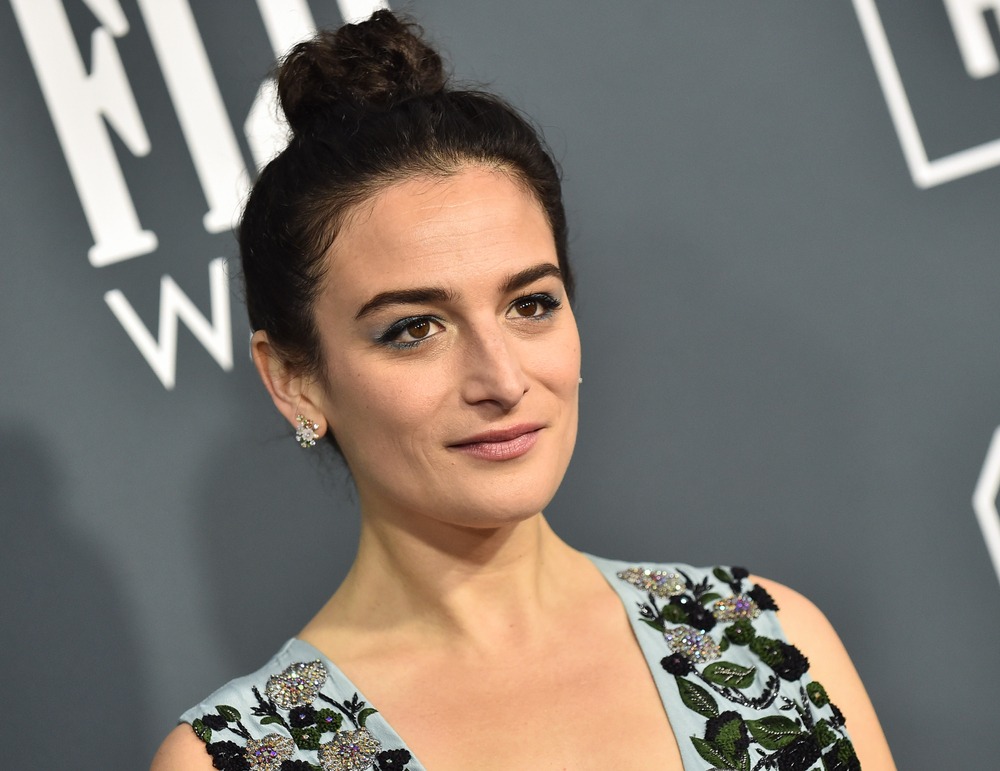 "The best thing to happen to me was for [SNL producer] Lorne Michaels to hire me and fire me." -Jenny Slate
One of Jenny Slate's childhood dreams came true when she became a cast member for Saturday Night Live in 2009. She'd been doing stand-up comedy for several years and was just starting to land acting gigs.
Elated, Slate found the SNL crew to be friendly, but she quickly came to find the experience to be "very intense–just really disappointing." Most of all, The Great North star felt "incredibly disappointed" with herself.
She accidentally dropped the F-bomb in her debut performance. When reflecting, Slate said she just wasn't expecting the SNL environment to impact her in the way that it did.
"I was not suited to the environment. I didn't like it," she said. "I was really uncomfortable, and I never expected the environment to be so risk-averse."
Still, Slate was crushed when she wasn't renewed for a second season on the legendary show. In an Off Camera interview, Slate admitted to feeling "really mad and I felt really grossed out by the system and grossed out by myself." The Big Mouth actor soon started experiencing stage fright like never before.
"But after I got fired, I was so humiliated, like, in every way. Humiliated by how I behaved, that I wasn't a strong person. I wasn't joyful. And I thought that everybody cared. And nobody…cares–at all. Nobody cares that I got fired," she said.
"And I couldn't get over it. I was too sensitive, and when I got up on stage I just felt like everyone hates me, they think I'm annoying for trying–they're mad at me for trying. Why are you still here? Get out, you failed. You're reminding us all that we could also fail. Get out. You're the dying antelope. And I couldn't do my stand up joyfully. I was like a ghost of myself."
Fortunately, she turned herself around, first by getting angry. "What?! No! I'm so young. This is not the end for me," she said. "I am not going to take this narrative to the end of the road just because it exists."
Then Slate went to a hypnotherapist. It was then, she insists, that her stage fright disappeared.
"I kind of take pleasure in taking responsibility for what I've done wrong because then it's not ugly," she said.
Soon after, her career took an unexpected turn when she collaborated with her then-fiance Dean Fleischer-Camp to quickly create a short film for a comedy show. The two co-wrote the stop-motion animated film Marcel the Shell with Shoes On in just a few days. Fleischer-Camp created the appearance of the one-eyed shell character, and they improvised the dialogue. Jenny used a quiet, high-pitched and throaty voice for the cute and friendly Marcel.
When they posted it to YouTube, the short went viral–and it currently has over 30 million views.
Following the success of Marcel the Shell With Shoes On, Slate's voiceover career took off. She has since done voice work in many animated films including The Lorax, Zootopia, The Lego Batman Movie and Despicable Me 3.
Slate's dramatic roles include a critically acclaimed portrayal of a stand-up comic in the romantic comedy-drama Obvious Child as well as the teacher of a seven-year-old mathematical genius in Gifted.
Despite the early setback, it turns out that Slate's determination to take responsibility for her disappointments and her firm resolve to perform with joy was key to finding the career she really wanted.
Want to get your acting career started? Sign up or log in to Casting Frontier and start auditioning today!
You may also like: