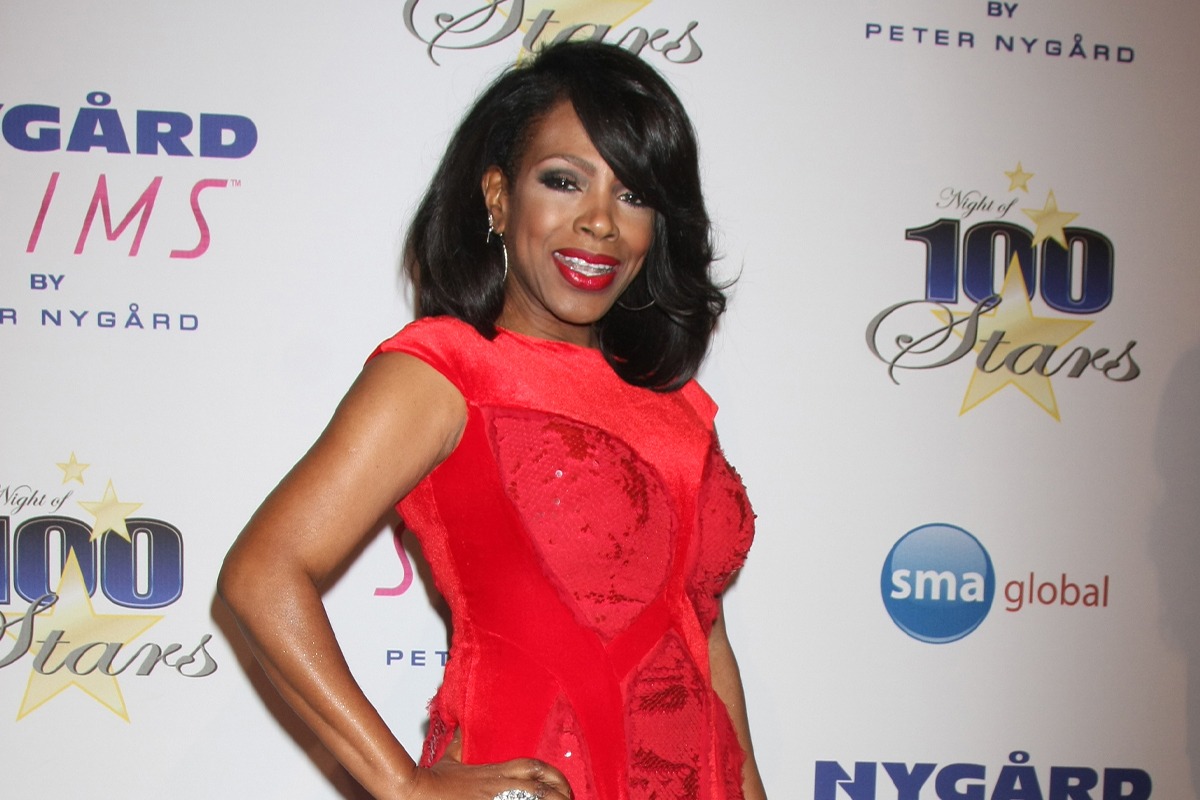 Sheryl Lee Ralph won best supporting actress in a comedy series at the 74th Emmy Awards for portraying teacher Mrs. Barbara Howard in the ABC mockumentary "Abbott Elementary." The sitcom centers its storyline on an underfunded school in Philedelphia and is a runaway hit boasting a 100-percent rating on Rotton Tomatoes. Upon accepting the award, an emotional Ralph sang a verse from Dianne Reeves' "Endangered Species," for which she received a standing ovation. 
Ralph told the audience, "To anyone who has ever, ever had a dream and thought your dream wasn't, wouldn't come true, I am here to tell you that this is what believing looks like. This is what striving looks like. And don't you ever, ever give up on you!" 
She thanked the show's creator and star, Quinta Brunson, who wrote the role of the unforgetable teacher Barbara Howard with Ralph in mind.
Ralph continued, "Because if you get a Quinta Brunson in your corner, if you get a husband like mine in your corner, if you get children like mine in your corner, and if you get friends like everybody who voted for me, cheered for me, loved me … thank you, thank you!"
Later in the night, when asked what inspired her to sing "Endangered Species," the Broadway veteran answered: "I've been singing that song for years because I think of myself as an artist, as a woman, especially as a woman of color. I'm an endangered species, but I don't sing any victim song. I'm a woman. I'm an artist, and I know where my voice belongs." 
Making History
After consistently working in the industry for the past four decades whether it be in theater, television, or film, the Connecticut native made history by becoming the first Black woman to win the category in 35 years. 
Ralph was a Tony nominee for her breakthrough role as Deena Jones in the 1981 Broadway musical "Dreamgirls." Her countless other roles include playing Madame Morrible in "Wicked" on Broadway, Florence Watson in "Sister Act 2: Back in the Habit," and having a recurring role in the series "Moesha."
Ralph's Inspiration
Backstage at the Emmys, Ralph reflected on her childhood dreams of becoming an actress. "I'm a little five-year-old girl that watched TV on Sunday night when Tinker Bell came up and went around the steeple, putting stars around everywhere," she shared. "And I remember saying, 'I'm going to Hollywood, I'm going to be an actress, and I'm going to drive a mustang. I'm going there.' And the fact that I am here, recognized after all this time as being one of the best of the best in my industry with a group of women — they are all the best, and to top it off, this particular year, tons of great TV. And for my little freshman show to break through, to be seen the way it is — oh my … I've got the golden ticket, yes I do! Where's my chocolate? I'm ready!"
The Importance of Confidence
The legendary talent told Harper's BAZAAR, "How do I navigate confidence? I love myself, I love me. I'm in a business that is full of the most enormous amount of rejection that you can ever contemplate. I have been too tall, too short, too black, and not black enough all in one day. … And with that, you have to know and feel that you are the greatest thing since the internet, you are the greatest thing since sliced bread — not from a state of ego but from a state of confidence that you belong in this business, you belong here."
Indeed, Ralph starts each day with affirmations galore: "I get up every morning, I look in the mirror and I say, 'Hello, darling, look at you. You made it through another day, my dear. Yes, you did, and you look good too. Yeah, you woke up like that.'"
On Finding Your Voice
Ralph encourages young actors and artists to "Find your voice and put it where it belongs."
When asked how one finds their voice, she explains: "Realize that you have a voice, and if you don't use it, you will lose it. Practice small, make some small sounds, get strong, because most of us with our voice, we use it well; we use it from our diaphragm. Get in touch with that muscle. Start supporting that voice. Then it's going to become bigger, and you're going to become stronger, and you're gonna be able to hold those notes better. And then just let it out! Sing, speak, talk, but let them hear you!"