Last week, I saw a former student of mine on a morning talk show. He studied and coached with me for a few years. I got him an agent and he began to audition. After many auditions, he booked a few co-star and guest star roles and then finally he booked a series regular role on TV show, which made him famous. On the talk show, he was asked the pat question, "How did you get the role?" He responded, "I don't know. Guess I was just lucky." I wanted to yell at the TV (okay, I did yell at the TV!). "Why don't you tell them about the four years you spent working your ass off?"
For him to simply brush off all his hard work by saying it was "just luck," does not tell the whole story; the many hours spent in acting class, the millions of auditions he went on, the rejection and disappointment he had to work through and that "survival job" he hated.
It also sends a message to the aspiring actors out there watching that all they need is "luck" to be successful. Leaving out the key to success; hard work, commitment, passion and courage.
The word "luck" is thrown out there a lot, especially in Hollywood.
You hear it time and time again: "Oh, he was just lucky…to get that call, that meeting, that audition, that role." Or worse yet, when the actors themselves say, "I guess I was just lucky!"
In fact, many would suggest that all you need to make it in Hollywood is luck; that it's strictly a numbers game and a matter of being in the right place at the right time.
Actually, there is something to luck. I do believe in the idea of luck when it comes to our individual lives. We experience luck every day. Luck is when you win the lottery or when you avoid injury in a serious accident. Luck is when you're speeding and you zoom by a cop… just as he looks away. Luck is a cosmic blend of fate, karma and forces beyond your control leading you to (or helping you avoid) certain life paths, choices and events that will ultimately propel you to your destiny.
When it comes to your acting career, however, luck is very different. In your career, luck is something that you can help shape. You can bring luck on to yourself by putting out positive intentions. Positive intentions bring positive outcomes.
For an actor pursuing an acting career:
Luck is when preparation meets opportunity!
Write that down in your Actor's Journal. Read it again. In fact, say it out loud. This is a mantra I use and truly believe in. I've seen proof of it through the years. I've seen so many actors create their own luck simply by working hard, by being ready, by persevering.
If you work hard, luck will come your way. So you better be prepared. At some point, you will get an opportunity to meet the right people, audition for the perfect role, and book the job that will launch your career. You owe it to yourself and all the hard work you've done to be ready for the occasion.
Let me give you a concrete example of what I mean. An actor in my class told a story about a producer who came into his restaurant, where he was waiting tables. This actor had been working hard at his career for a few years. He was devoted to his training and he was always auditioning. He was talking with the producer about his acting career. The producer liked him and thought he was perfect for a role on his show. He called him in to audition the next day. The actor went home, got his sides, worked on his material, coached with me early the next morning, and went to the audition completely prepared. He booked the role.
As my student told this story in class, another student said, "Boy, were you lucky!
That's not luck! That actor was prepared for when the opportunity presented itself and that preparation paid off.
Luck starts with you putting it out there, stating exactly what you Want, what your goal is. You declare it to yourself, your friends, your family, your acting coach, the universe. It can be anything from your overall goal of being a successful actor to more individual goals like getting an agent or landing a good audition. You tell everyone, you make that goal your top priority, and you put yourself in the mindset that you WILL accomplish that goal.
Once you accept the notion that you can create and orchestrate your own luck, it puts your destiny back into your own hands.
---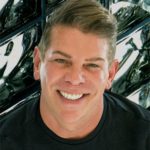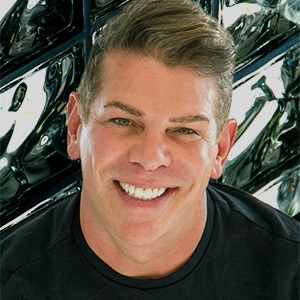 About Scott Sedita – Whether you're auditioning for a co-star or a series regular on a half hour comedy, sitcom guru and acting coach Scott Sedita will teach you The Sedita Method of sitcom acting, which comes with it's own terminology, coined phrases and unique glossary.
Scott's internationally best-selling book, "The Eight Characters of Comedy. A Guide to Sitcom Acting & Writing, 2nd Edition" has sold over 100,000 copies and has become a "bible" to Hollywood comedy writers, directors, producers, and actors and is used as a textbook in over 100 colleges and universities. Find Scott and his staff of professional actors, teachers and coaches at ScottSeditaActing.com.
Swedish Canadian actress Malin Akerman portrays Lara Axelrod, a lower-middle class, tough street kid turned poised, devoted, beautiful-but-tough as nails billionaire's wife in Showtime's financial thriller and drama series Billions. Akerman immediately felt drawn to the strong female character as well as the opportunity to play a dramatic role after portraying comedic roles in films such as The Proposal with Sandra Bullock, and The Heartbreak Kid with Ben Stiller. Malin drew similarities between her and Lara Axelrod's background, saying, "She had humble beginnings, and I absolutely had humble beginnings…I think there's a parallel there for Lara's life and my life just coming from humble beginnings and what that creates in you. And also an element of a survivor who's used to making things go her way, and surviving. And that has sort of been a big element in my personal life in fighting for things that I really want." She however emphasizes she does not have billions of dollars unlike the well-heeled Lara Axelrod.
As Malin recently shared at The Wrap's Power Women Breakfast, her childhood was likewise "tough;" as a toddler Malin and her mom and dad moved from Sweden to Toronto, but not long afterwards her parents divorced. Her dad returned to Sweden, leaving Akerman to be raised by her single mother. Malin described how she was a latchkey kid in a rough neighborhood, and would arm herself with a steak knife out of fear of the neighborhood Peeping Tom and a persistent problem with burglaries. "The place got broken into on a regular basis while we were sleeping," she recalled. Kicked out of home at 16, and with a mom suffering with mental illness, Malin got by with jobs like tending bar. "Oh yeah, I bartended. I was behind the bar and on top of the bar. It was good times. Nineteen years old pouring shots down people's throats." At that time, she had hopes of getting a degree to become a child psychologist; but, feeling burned out on school coupled with job opportunities to model, do commercials, and take on small roles in Canada, Malin was enticed into the acting world. "Let's just do it. Let's just go to L.A.," she persuaded her best friend. "And we hopped on a plane, and put literally every last penny–we had forty dollars in our pocket to live off of until we got our next job."
Together they found creative ways to financially scrape by including eating plenty of ramen noodles, stopping by a local bank for free coffee and mini muffins, and as she describes, "We would ask every guy who had ever asked us out if we could bring a best friend to dinner, and we'd order everything on the menu and bring big bags and put the bread in our bags." At the age of 24, Malin discovered the actor reel highlighting her Canadian roles were of no value in Hollywood, and that first year in Los Angeles amounted to a total of zero acting jobs. "It was really bad," Malin admitted.
Her next step? Malin decided to front an alternative rock band, The Petalstones, even though in her own words she "can't sing." Unfortunately, after about 18 months she realized this musical path was going nowhere fast, saying, "I've been [in Los Angeles] for two-and-a-half years, I'm sleeping on a futon in the studio and I'm working for twenty bucks a day at a restaurant." She therefore resolved to refocus on her acting aspirations with the understanding that if things didn't work out this time around, she'd return to college.
Good thing she didn't give up because in a mere three weeks Akerman landed the supporting role on HBO's comedy series The Comeback. "It opened so many doors all of a sudden for more auditions." 
As an actor, it's easy to be fooled that things won't work out because of a few weeks or months, or even years, of rejection. But everyone in the entertainment business is potentially just one job away from mega success. Just ask Malin Akerman!
You might recognize the name, Diana Nyad from the newspapers as the crazy woman who keeps trying to swim from Cuba to Florida without a shark cage, but who keeps failing due to outrageous obstacles such as strong currents and severe paralyzing jellyfish stings. Well, as it turns out, this past September she actually did accomplish her lifelong extreme swimming goal. Her fifth try proved to be the charm, and at the age of 64 nonetheless! From Havana, Cuba to Key West–that's a whopping 110 miles–she successfully swam amidst innumerable, punishing, and relentless conditions for 53 hours. And while the feat required a support team of 35 experts, a tremendous athletic gift, and decades of preparation, it required a whole lotta motivation every step of the way.
Her motto this year? "Find a way!" Find a way…even though neurologists, endurance experts, as well as her own team said completing the swim would be "impossible." Find a way…past the swarms of deadly jellyfish that can quickly take down a bucking Navy SEAL with excruciating pain and potent venom. Find a way…to swim in pitch blackness, through the whirling eddies and the most unpredictable jet stream on earth while choking on salt water, dealing with hypothermia and hallucinations through fogged goggles, as well as vomiting spells and facial abrasions. Now that takes incredible commitment! Essentially, what pulled her through these difficult times were her own positive thoughts, the music on her headset that she brought along for the journey, compelling quotes from literature, and the encouragement from her best friend, Bonnie Stoll, who she credits as being able to summon the "last drop of will" from her when she was convinced she had none left.
Nyad acknowledges sports are a microcosm of life itself. When she turned 60, she couldn't forgive herself for having spent countless hours listening to her negative self-talk; nor could she move beyond the stranglehold of regrets accumulated over years. But when her mother died at the age of 84, Nyad says she realized the time she had left here on this plain was finite, and she needed to find a goal that would require "utter conviction and unwavering passion." An author and motivational speaker, Nyad insists we all have dreams with obstacles before us, and none of us get through this life without heartache and turmoil. So when life knocks you down, have faith and get back up again, and have perseverance. Also, she warns that although things may seem to be going well now, obstacles could be just around the corner. But life is about the journey, not the destination. One of her favorite quotes comes from Teddy Roosevelt:
"It is not the critic who counts; not the man who points out how the strong man stumbles, or where the doer of deeds could have done them better. The credit belongs to the man who is actually in the arena, whose face is marred by dust and sweat and blood; who strives valiantly; who errs, who comes short again and again, because there is no effort without error and shortcoming; but who does actually strive to do the deeds; who knows great enthusiasms, the great devotions; who spends himself in a worthy cause; who at the best knows in the end the triumph of high achievement, and who at the worst, if he fails, at least fails while daring greatly, so that his place shall never be with those cold and timid souls who neither know victory nor defeat." 
Nyad dares to ask all of us observing her journey, "What is it YOU plan to do with your one wild and precious life?" 
Well, fine Thespian, your dreams may not be threatened by looming sharks and hypothermia, but certainly you will need an arsenal of perseverance-building tools to stay the course when obstacles come your way. While Diana Nyad reached for the horizon until she reached the Florida shore, you reach for the stars in your journey to succeed. "Every day of our lives is epic," she asserts. "'When you achieve your dreams, it's about who you become.' I'm walking around tall because I am that bold fearless person, and I will be everyday until it's time for these days to be done."
Find a way!
"Nobody is naturally that perky! They'd strain something. I'd say at times Flo is like my mom when she's at her most chipper." –Stephanie Courtney
You probably see her every day: Flo, the perky Progressive girl, genuinely determined to find you an insurance policy that suits your pocketbook. Is it possible to get more popular than Flo? This chipper spokesperson with teased hair even has over three million likes on the official Flo the Progressive Girl Facebook page…far surpassing the popularity of her charismatic gecko competitor!
Actress Stephanie Courtney (AKA Flo) clearly has hit the jackpot when it comes to commercial success. So what sage wisdom can you gather from her to become the next hit commercial star? Well first of all, you can learn from Courtney's personal story.
In 2007, she was booking about a commercial a year, and the cost of filling her gas tank in order to drive to auditions was breaking the bank. She came very close to quitting the commercial-auditioning process altogether. The high price of fuel was a genuine concern, she was nearing 40 years old–and she didn't know that Flo was just around the corner. Fortunately, she persevered and auditioned for Progressive.
Courtney is a main company member in the famed improv-performing Groundlings Theater in Los Angeles. Maybe her sense of humor helped both give her acting its sure-fire flair as well as a personal ability to not take things too seriously–you know, helping her to go with the flo. Or maybe she ultimately succeeded because she truly believed in herself. Whatever the reason, there's one thing for sure: perseverance got her to where she is today. Who knows? Maybe your breakthrough Flo moment is just around the corner. You'll never know unless you keep auditioning!