Good thing Kate Winslet didn't listen to her drama teacher as a teenager. The instructor told her that if she continued to be overweight, she was likely to only get roles for "cute, fat best friend role or the ugly sister parts," she recently revealed to People. Instead of absorbing the criticism and allowing it to shape her expectations, Kate thought, "Oh, you're so wrong!" and used the drama teacher's words to motivate her.
Furthermore, Winslet shared with the mag that there were times she considered giving up on her acting aspirations altogether. "I was always the kid at the end of the line because my name began with W, and I always had big feet, and I was always wearing the wrong thing. I remember having a moment where I thought to myself, 'This is so stupid. This is just a waste of my train fare getting myself into London for auditions.'" But then her inner convictions would chime in: "You've just got to keep going for it."
In this video, Winslet continues to refer to her ever-so-memorable drama teacher from her teens. Just after winning her third BAFTA award for her performance as Apple executive Joanna Hoffman in Steve Jobs, Kate dedicated the moment to "all those young women who doubt themselves." Speaking before cameras backstage, she gave the following inspiring advice:
"When I was only 14, I was told by a drama teacher that I might do okay if I was happy to settle for the fat girl parts. Look at me now! Look at me now! And so what I feel like saying in those moments is to any young woman who has ever been put down by a teacher, or a friend, or even a parent–just don't listen to any of it because that's what I did. I didn't listen, and I kept on going, and I overcame all of my fears and I got over a lot of insecurity. And just keep doing it. And keep believing in yourself."
Kate urged young women to stop doubting themselves, saying, "…You shouldn't be doubting; you should be going for it."
Has anyone ever discouraged you in your acting aspirations, and you too knew they were "so wrong"? Please share.
"If it doesn't suck, we don't do it." –David Goggins, Retired Navy SEAL
The owner of the Atlanta Hawks, Jesse Itzler, wrote Living with a Seal which documents the grueling-but-worthwhile experience of living a month with David Goggins, a super-tough personal trainer and retired Navy SEAL. Itzler first heard of Goggins during a 100-mile run in which both men were participating; however, Itzler ran it as a relay with a team of six runners whereas Goggins ran the whole race solo and finished despite breaking all the small bones in his feet and suffering from kidney failure. While many people may have been repelled by such extreme commitment to a race, Itzler was awed by the unsurpassed determination Goggins demonstrated. So he invited Goggins to live with him for one month hoping that some of this grit would rub off on him. Goggins agreed to do it under one condition: that Itzler do what he said no matter what.
Itzler felt that he was stuck in a routine. "Routines are great, but they can also be a rut. And I found that I just wasn't getting better… And I just wanted to get off autopilot. And I thought that he would be a great way to get in good shape, but also to just mix up my routine and get better." 
Among the many lessons Itzler learned from Goggins is the 40-percent Rule–that is, when you think you've hit a wall and are convinced you've reached your limit, that's when you're actually only 40 percent done. As far as the walls that Goggins himself encounters, he says, "Every wall pretty much allowed me to have doors. I'm looking for a door to get through it, and go to the next limit." And each day he wakes up and looks in the "accountability mirror," and asks himself what he's doing to improve himself. "Everyone's looking for mental toughness…The only way you gain mental toughness is to do things you're not happy doing. If you continue doing things that you're satisfied, and they make you happy, you're not getting stronger; you're staying where you're at. Either you're getting better or you're getting worse–you're not staying the same," he asserts. Some of his other quotes include: "It doesn't have to be fun, it has to be effective;" and "I like to sit back and enjoy the pain. I earned it."
Living with a SEAL has received positive reviews and has been described as a quick, fun, inspirational read.
David Goggin's approach to life is reminiscent of Will Smith's gritty philosophy:
"And where I excel is ridiculous, sickening, work ethic. You know, while the other guy's sleeping? I'm working."
"I've always considered myself to be just average talent and what I have is a ridiculous, insane obsessiveness for practice and preparation."
"If you're not willing to work hard, let someone else do it. I'd rather be with someone who does a horrible job, but gives 110 percent than with someone who does a good job and gives 60 percent."
What do you think of the 40-percent Rule? Are you just giving it forty percent and calling it a day? Or are you maximizing your efforts and fighting through the pain of arduous challenges?
You might recognize the name, Diana Nyad from the newspapers as the crazy woman who keeps trying to swim from Cuba to Florida without a shark cage, but who keeps failing due to outrageous obstacles such as strong currents and severe paralyzing jellyfish stings. Well, as it turns out, this past September she actually did accomplish her lifelong extreme swimming goal. Her fifth try proved to be the charm, and at the age of 64 nonetheless! From Havana, Cuba to Key West–that's a whopping 110 miles–she successfully swam amidst innumerable, punishing, and relentless conditions for 53 hours. And while the feat required a support team of 35 experts, a tremendous athletic gift, and decades of preparation, it required a whole lotta motivation every step of the way.
Her motto this year? "Find a way!" Find a way…even though neurologists, endurance experts, as well as her own team said completing the swim would be "impossible." Find a way…past the swarms of deadly jellyfish that can quickly take down a bucking Navy SEAL with excruciating pain and potent venom. Find a way…to swim in pitch blackness, through the whirling eddies and the most unpredictable jet stream on earth while choking on salt water, dealing with hypothermia and hallucinations through fogged goggles, as well as vomiting spells and facial abrasions. Now that takes incredible commitment! Essentially, what pulled her through these difficult times were her own positive thoughts, the music on her headset that she brought along for the journey, compelling quotes from literature, and the encouragement from her best friend, Bonnie Stoll, who she credits as being able to summon the "last drop of will" from her when she was convinced she had none left.
Nyad acknowledges sports are a microcosm of life itself. When she turned 60, she couldn't forgive herself for having spent countless hours listening to her negative self-talk; nor could she move beyond the stranglehold of regrets accumulated over years. But when her mother died at the age of 84, Nyad says she realized the time she had left here on this plain was finite, and she needed to find a goal that would require "utter conviction and unwavering passion." An author and motivational speaker, Nyad insists we all have dreams with obstacles before us, and none of us get through this life without heartache and turmoil. So when life knocks you down, have faith and get back up again, and have perseverance. Also, she warns that although things may seem to be going well now, obstacles could be just around the corner. But life is about the journey, not the destination. One of her favorite quotes comes from Teddy Roosevelt:
"It is not the critic who counts; not the man who points out how the strong man stumbles, or where the doer of deeds could have done them better. The credit belongs to the man who is actually in the arena, whose face is marred by dust and sweat and blood; who strives valiantly; who errs, who comes short again and again, because there is no effort without error and shortcoming; but who does actually strive to do the deeds; who knows great enthusiasms, the great devotions; who spends himself in a worthy cause; who at the best knows in the end the triumph of high achievement, and who at the worst, if he fails, at least fails while daring greatly, so that his place shall never be with those cold and timid souls who neither know victory nor defeat." 
Nyad dares to ask all of us observing her journey, "What is it YOU plan to do with your one wild and precious life?" 
Well, fine Thespian, your dreams may not be threatened by looming sharks and hypothermia, but certainly you will need an arsenal of perseverance-building tools to stay the course when obstacles come your way. While Diana Nyad reached for the horizon until she reached the Florida shore, you reach for the stars in your journey to succeed. "Every day of our lives is epic," she asserts. "'When you achieve your dreams, it's about who you become.' I'm walking around tall because I am that bold fearless person, and I will be everyday until it's time for these days to be done."
Find a way!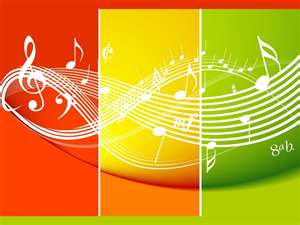 "Music is a moral law. It gives soul to the universe, wings to the mind, flight to the imagination, and charm and gaiety to life and to everything." –Plato
In the summertime when the living's easy, the business is slow, and the beach is hot; campsites are calling, and poolside parties, as well as your favorite vacation spot. These are the times to prioritize fun, and reconnect with what feeds your soul. Like music. The poet Berthold Auerbach once said, "Music washes away from the soul the dust of everyday life." And as you know, acting can kick up plenty of such dust. Driving to auditions across congested freeways…dust. The pressure of competing with oceans of other actors…dust. Pouring your heart and soul into roles, struggling to stay current, employed, and organized…dust. it's important to get away and fill up with inspiration to fuel your career especially for the upcoming busy season.
What songs are presently replenishing your actor soul? When you're driving up the coast, which song(s) do you find yourself continually hitting replay on? If music indeed gives flight to the imagination, then it is a sure-fire tool for those with creative jobs. So use it strategically! Music can fuel your energy on the spot (much like a cup of coffee); and it  can drive you to live up to your potential over time (like a mentor). Likewise, music has the power to zap your energy–so choose it carefully. And let it inspire you to give your best performance in your auditions every time.
The famous actors listed below list their some of their most inspirational songs (click to link to each song's video):
Drew Barrymore Muse's Starlight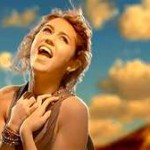 Kristin Stewart Miley Cyrus' The Climb
David Tennant Tim Minchin's White Wine in the Sun
Natalie Portman Michael Jackson's Ben 
Megan Fox The Animals' House of the Rising Sun 
Angelina Jolie The Clash's Know Your Rights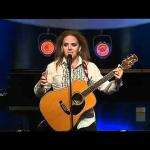 Daniel Radcliffe Weezer's Buddy Holly 
George Clooney Dinah Washington's Destination Moon 
Alexander Skarsgard Glasvegas' It's My Own Cheating Heart That Makes Me Cry  
Al Pacino Rodgers & Hammerstein's You've Got to be Carefully Taught
Kevin Spacey Frank Sinatra's In The Wee Small Hours of the Morning 
Sir Michael Caine Frank Sinatra's My Way 
Let us know what you're listening to!
There's the Gregorian calendar year, the Chinese calendar year, the Mayan calendar, and many other quantifiers of an epoch.  But an actor's year is marked by the Annual Academy Awards.
Another year has passed, and this Sunday we'll all be tuned in to see what the darlings of the film industry are wearing, we'll laugh at their insider jokes, applaud the amazing performances, glean insights from riveting speeches, and hopefully, be inspired by their triumphs.
With all the hoopla, it seems to me the acceptance speeches are the portion of the show that truly engages and moves the populace along with the press. And for good reason; let's face it, we all want to know how these luminaries got to the pinnacle of such an awe- inspiring and challenging career.
When you hear actors' speeches, does that get you to thinking about what you might say if you had the grit, determination, talent, wherewithal and good fortune to bag an Academy Award? Who would you thank?  Would it be adlibbed or planned in advance? Thoughts of all those acting classes, headshots, auditions, acquired skills, odd jobs, commercials, and a variety of other projects you'd done would be swimming through your head. Think about it, you'd be so grateful you stuck with it and persevered through the minimizing comments like, "Oh, like everyone else in this town, you want to be an actor?"  
Hooray for those actors who actually get recognized! They've made the necessary
sacrifices to reach the top.  And whether anyone out there in TV land agrees with the decisions made Sunday night or not, they paid the price to be the best. Nobody gives it to you for free. At that level, you have to earn it.
Have you been crossing things off your to-do list on behalf of your acting career? No?! Get going!  Dare to dream! Think of yourself up there holding Oscar in your hands thanking everyone you know, and be grateful you've been given the talent and opportunity to act. Yes, there's luck involved, but if you don't put yourself in place to be lucky, well then, you are unlucky indeed. Get out that to-do list and start checking off items this Academy Awards year. Get new headshots, get in class, network, sing, do theatre, audition for a webisode–go, go, go!
There will be more Academy Awards–one year at a time. Hope to see you there!