With all the hustle and bustle of the holiday season–you know, "the season of giving"–it's very easy to get caught up in ourselves and embroiled in all the stress associated with giving. In the pursuit of generosity, most of us immediately wonder how to fill the wrapped boxes with bows atop. And it's easy to forget what's ultimately most important–that is, your presence. After all, when all is said and done, when people reflect upon their lives in their final years, it's the time they've spent with others that stand out as the beautiful gems. When you're fully present, you have those deeper conversations, you have the opportunity to make a difference, make that apology, hold the new baby, comfort someone who's ailing–among many other cherished moments.
And thus, a similar parallel can be made with acting. For so many actors, when discussing what drew them to the field, a common answer is that they felt they had something to give; they were compelled to connect with others through their art; they wanted to make a lasting impression on as many people as they possibly could. This is a beautiful trait among actors! But, like the rush of the holiday season, it's all too easy to trip over oneself trying to get headshots, gather enough material to make a terrific reel; networking can feel more like work than genuinely connecting; memorizing lines can feel like a chore–and the list goes on.
Sometimes it's just time to slow down, and prioritize simply being present, truly present. Yes, all of those items on the actor's to-do list are super important; but, so is letting it all go once you walk through the audition-room doors. Indeed, casting professionals (who likewise have their own set of pressures and distractions) are yearning for that honest, fresh interaction with you that can only come from you. If an actor enters the room overthinking the role, perhaps consumed with fears of rejection, comparing him or herself with the competition, or maybe wondering if their parking meter is about to expire–or whatever–then the goal of being fully present can be an uphill battle.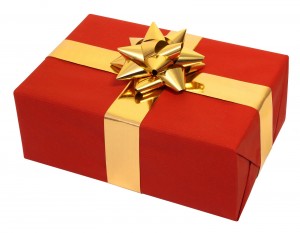 When you completely focus on the moment, people immediately recognize it. You radiate. You connect. And isn't that exactly what drew you to acting in the first place? The actor's soul is a generous one, and the world can't get enough of those genuine performances. In the audition room, it's an effective way to get on the casting director's radar, and it might land you the job.
Wishing you a wonderful Thanksgiving with friends and family as well as many future auditions filled with your committed presence!