In this PBS interview, Casting Director and Academy Governor David Rubin shares insights into how he makes casting decisions. Rubin's casting resume includes a long impressive list of box office hits including Gravity, Men in Black, Hairspray, and The English Patient. He's also received an Emmy for casting HBO's Game Change.
According to Rubin, "The most important thing for an actor to bring to the table is themselves, their own idiosyncrasy. And so many actors get preoccupied with what they thing the filmmaker is looking for. And frankly, what we're looking for is them."
He has expressed similar ideas about this topic last year when interviewed by the Academy. When asked the number one thing that he looks for as a casting director, he responded: "I look for compelling and, ideally, unexpected ways of portraying each character. Our choice of each actor must help tell the film's story in a particular way and hopefully gives it a depth and a dynamic that might even go beyond what the screenwriter and other filmmakers had originally envisioned. In order to do that, I'm looking for actors who are skilled in their craft and who bring an individuality that makes them distinct from so many others."
Rubin also addressed what actors sometimes do that stop him from considering them for roles. He said: "The most important thing for an actor to do in a casting situation is to prepare well and make clear choices for your character in the audition scene. We realize you often don't have access to a complete script and are making guesses about the character, based on little information, but making firm choices and playing with conviction is the key. So what really turns me off is the lack of distinct choice. Even if an actor is wrong for that role, if they're true to their instincts and are committed to their acting choices, I'll remember them and happily have them in for a future film!"
In his quest to deliberately open up roles to actors among a diverse talent pool, Rubin has a practice of ignoring screenwriters' character descriptions early on. "It's not that I don't respect the intentions of a screenwriter. But writers describe characters very specifically, NOT for the filmmakers, but really for studio executive and financiers, so they'll read the script and see a movie in their heads which they'll hopefully want to finance and distribute. But once a movie is in pre-production and we're contemplating casting options, I think it's best to forget about specifics like age, race and gender and just think about who are the actors who would be believable in a role and help drive the story forward in interesting ways." Broadening the casting options becomes an important part of the conversation with filmmakers as they explore various ways to bring life to each of the characters in any given project.
And actors should keep in mind that when they believe they've  botched an audition, don't worry about it. Any "mistake" just might be what most intrigues casting directors like Rubin. "Often those are the most illuminating auditions to me–those kind of organic moments where an actor connects with a character even though they may not even realize that they're doing it," he says.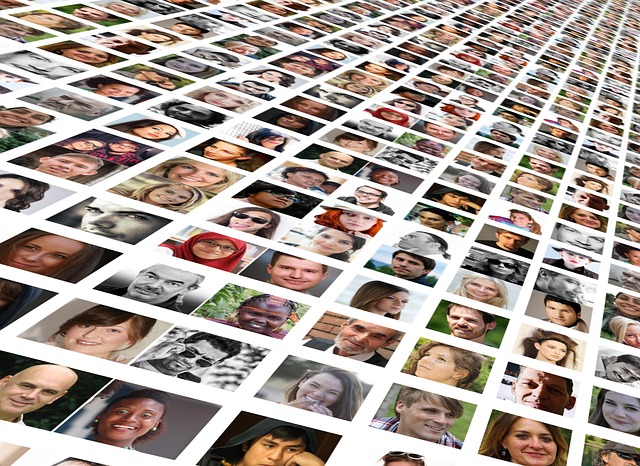 Casting Diversity
There is no denying that history has shown us the type of actors that usually get cast are beautiful, heroic people. The classic girl next door or chiseled leading man are destined for a place in most scripts. However, with today's ever changing society and force for acceptance, television and movies are now highlighting the not-so-typical- form.
The award winning casting director of Netflix's hit series, Orange Is the New Black, shares her views on the casting world. Having made her start working on Law and Order, Jennifer Euston believes that the world of TV has developed. Typically only getting to read a pilot episode before casting, she approaches her job with natural instincts and her love of everyday people.
Beauty in Every Shape and Size
Euston states that "you do your best to sort of offer alternatives, if you can" when recommending actors. When she gets the ability to work with a script that features "strong women writing about shapes and sizes and ages and color", she accepts the responsibility of finding the perfect match.
By selecting leading actors from a diverse spectrum, series gain individual characteristics. Showcasing quintessential actors is a thing of the past! Differing the cast and varying body types personalizes a show and can therefore add extreme value to a production. It is not to say that the typical cast of perfect bodies no longer has a place in the industry. It simply means that the business is evolving and is including actors that might commonly have been "small roles" as main characters. Reoccurring personalities are finding their niche in varied natures.
The Future of Casting
As shows slowly start to incorporate a broader range of characters, the industry develops and opens doors for both actors and plots. Accepting the unorthodox as a valid storyline will continue to engage viewers and discuss important societal topics. Refusing the fact that everyone longs to relate to another will deny the entertainment industry a chance to thrive. By acknowledging the sheer talent and transparency of such attributes, the pageantry behind casting calls may start to disintegrate.
The truth is evident in Euston's words, "I don't think it's a trend. It's evolutionary. It's successful." An audience wants someone to reveal what they might not be able to reveal by themselves. The expanding industry offers writers a chance to create intriguing personalities and expose new faces as they flaunt their flair.