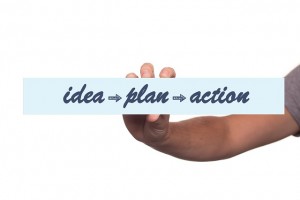 Building a Lasting Career
Every actor and actress knows that a successful acting career requires years of hard work. From the great Lucille Ball to Jon Hamm, there are plenty of actors whose careers have started late, but the fame matters less than the longevity of their careers. In order to have staying power, you must have a strategy in order to maintain your career. Here are the secrets to career longevity.
How to Maintain Your Acting Career
Using your own unique experiences can be your starting point in creating a long lasting career. Over the course of auditioning, you will find that your experiences will shape how you approach roles. It is one way to stand out amongst your competition since they cannot offer a director what you can.
Within the industry, you will have to face moments when you have to push yourself. This may be the times when you have to talk yourself into auditioning for a part. You may be resistant because you do not feel like you are the right fit simply because of nerves. Being afraid should not be a reason for not trying. Besides, a casting director may see something you do not and find a part better suited for you. How will you earn roles if you never try?
Even if you do not land the part, it does not mean that you will walk away empty handed. Through an audition you will gain experience, and hopefully feedback, from the casting director. Learning how to take feedback is also a vital aspect of acting. You must be able to differentiate constructive criticism from comments that will not help you to improve your technique.
Having confidence is key to a lifelong career. A director will want an individual who is sure of their abilities while remaining authentic. Perfection or lack of confidence will turn off a director because they are not attributes any audience will want to relate to.
Everyone's idea of success differs. Early on in your career, try define what a successful career will encompass. You will find that over the years, your standards may change and you can adjust accordingly.
Auditions in Los Angeles
The secret to any successful career is utilizing all of the resources you have in your arsenal. With acting, it is everything that comes from within. Kick start your career by booking jobs with Casting Frontier.
"What's beautiful about the actual acting class environment is that you can use it to push through everything: push your voice, push your inhibitions, push your fears, push your confidence, push your vulnerability, push your silences." –Dawn Olivieri
What's a sure-fire way an actor can stand out amidst the competition? Get as much experience as possible! In pursuit of learning an actor's craft, acting classes can make a world of difference by transforming amateur performances into compelling works of art. Athletes train by utilizing a number of different approaches to increase their endurance, strength, flexibility, and quickness. Why? Because it works. Likewise, actors can flex their acting muscles by incorporating an assortment of classes over time. Voluminous acting approaches and techniques are out there to help actors tailor their skills to meet the requirements of film, television, commercials, theater, comedy, or voice overs. They not only provide Thespians with ongoing opportunities to improve their skills, but–of no less importance–they assure actors have a chance to perform in front of others.
Even if you know, for example, you want to pursue dramatic projects, a comedy improv class could make a poignant difference in how you approach certain aspects of serious material. And classes that specialize in auditioning can help empower your career goals regardless of what you choose to specialize in. Staying current with classes keeps you connected to other actors, and makes certain you'll be up on the latest trends from headshot and demo reel tips to helpful information about agents.
Many aspiring actors approach classes with the belief that they're something you do and then you're done with. But many acting professionals regard classes as an ongoing way of the actor's life. That is, until your work schedule is too busy working as an actor!